Every year, the town of Sant Mateu d'Albarca holds its traditional wine festival, organised by its Residents' Association, which this December celebrates its 34th anniversary. This area, located in the centre of the island and known as Pla d'Aubarca, is especially fertile for crops and has always had vineyards for the production of homemade wines.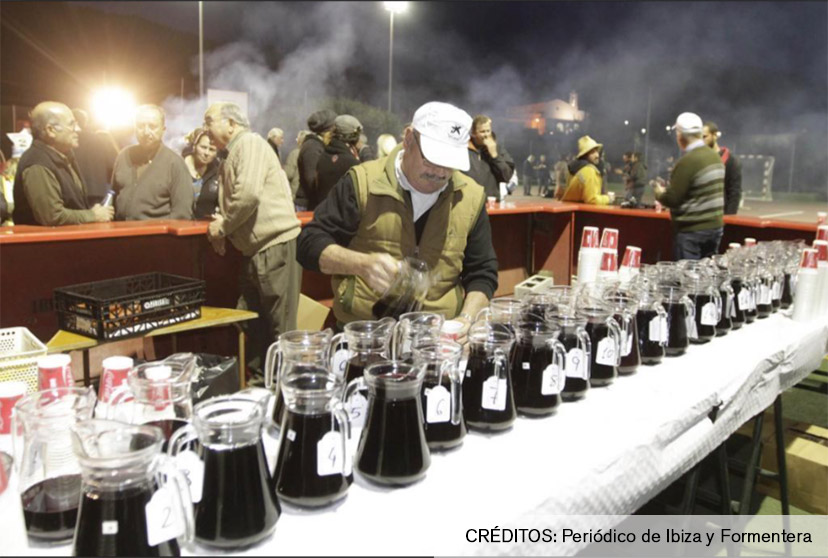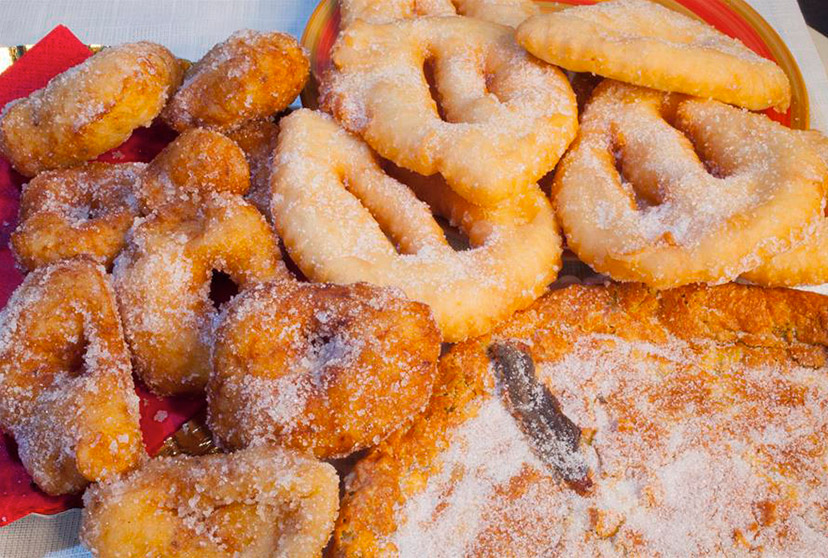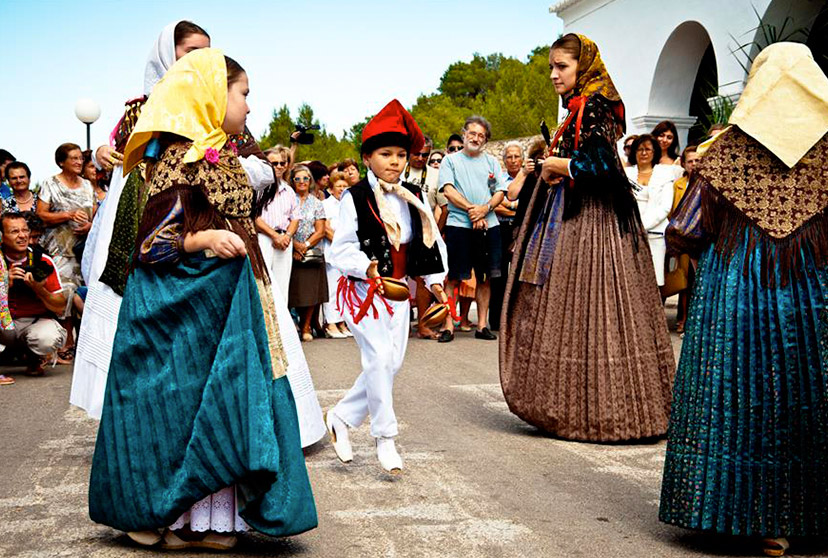 Ibizan payés wine is usually red and quite bitter and at this event you can taste those produced locally for free. The island winegrowers donate about 300 litres of their production so that visitors to the festival can vote for each year' best wine. This wine, which is usually made at the end of the summer, is tasted in the traditional island way by passing a porrón (pitcher) from one taster to another. This celebration takes place in the town's sports facilities, where concerts and traditional dance shows are also held.
At the festival, along with the local wines, you can try typical island products such as bread and sobrassada or butifarra (sausages) cooked over open fires. You can also buy Ibizan sweets, such as buñuelos (pumpkin doughnuts) or orelletes (ear-shaped pastries), which are served with mulled wine or hot chocolate.
This celebration lasts from tea-time to well after nightfall and it is advisable to wear warm clothes, as it is usually quite cold inland at this time of year.
The event has been going on for more than thirty years and is one of the first festivals to celebrate the beginning of winter in Ibiza.
The Festa del Ví Pagès is a wonderful opportunity to get to know the island's traditions and typical flavours.