In 2020 there is no excuse for staying at home at any time of year, because Ibiza offers a calendar of cultural, culinary and leisure activities for the whole family in both the low and high season.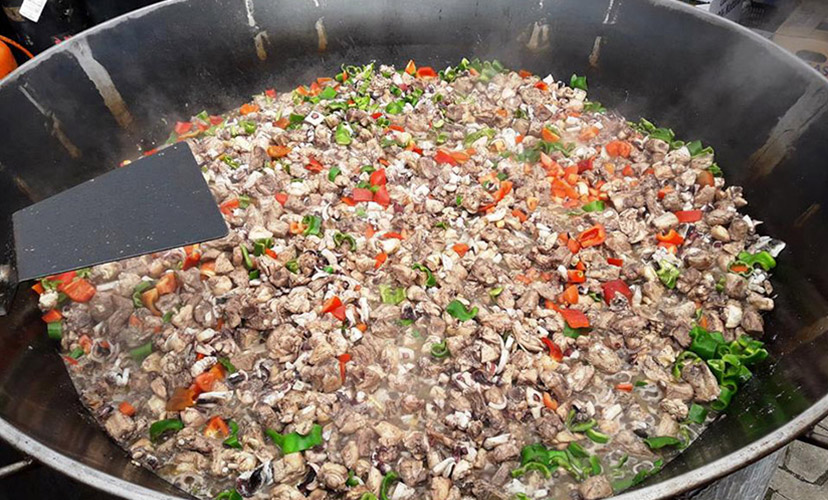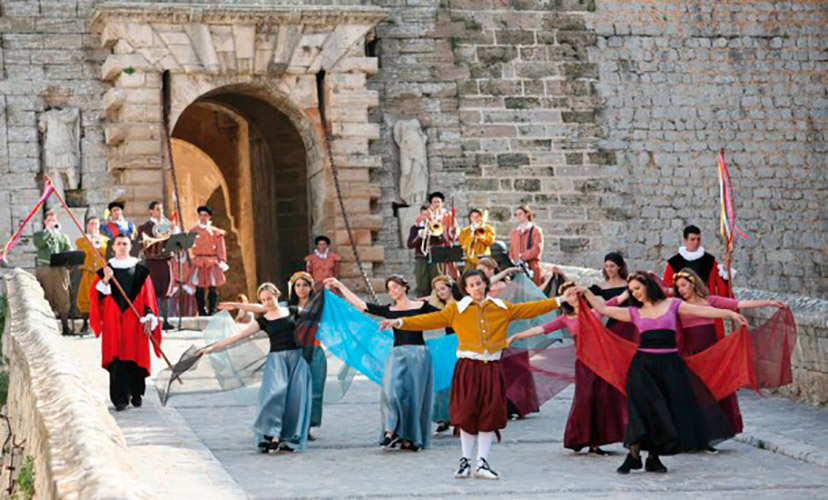 With some dates and, of course, new events (which appear every year) yet to be confirmed, these are some of the dates to mark on the calendar if you are intending to visit the island -or if you didn't already have a reason to do so- during the first six months of 2020:
Puig de Missa Craft Fair (16 February): Held in Santa Eulària des Riu on the first Sunday after the local festival. This event brings together craftspeople from the island with others from different regions in Puig de Missa, a setting that stands out for its heritage and landscape value.
Fira des Gerret (7 March): This fair organised by the fishermen's guilds in Santa Eulària des Riu, now in its sixth year, will offer the chance to sample numerous gastronomic delights, with picarel (gerret) as the star attraction.
Cuttlefish Gastronomy Festival (21 March): This event is held in Sant Joan de Labritija to celebrate the season when this delicacy is most abundant. The highlight of the event is a cuttlefish dish preparation contest, followed by a tasting session in the town's restaurants.
Sant Jordi (23rd April): On the day when the town of Sant Jordi de ses Salines celebrates its local festival, practically all the towns on the island set up stalls to sell the latest literary novelties, along with roses, to commemorate a date that has become established on the island as the Day of the Book. In Santa Eulària des Riu, this festival is moved forward to the preceding Sunday, which this year will be 19 April.
Peix Nostrum Seafood Rice Contest (25 April): An opportunity for the most seasoned chefs to demonstrate their skill in preparing rice dishes with Ibizan fish and seafood as the main ingredients.
Ibiza Lobster, Prawn and Fish Fair (1 and 2 May): This fair is held on the fishermen's wharf in Sant Antoni de Portmany, and restaurants from all over the island participate with show cooking, tastings and the chance to try authentic Ibiza prawns and lobsters.
May Festival Anem a Maig (3 May): On the first Sunday in May, the town of Santa Eulària des Riu celebrates one of its most eagerly awaited festivals, with decorated coaches, men and women dressed in their traditional costumes, dance performances, classic car shows and concerts, among other events.
Ibiza Medieval Fair (7 – 10 May): For a few days, Dalt Vila and La Marina, the two oldest quarters in the town of Ibiza, are transformed into a medieval marketplace featuring merchants, nobles, dancers and minstrels. This is a grand festival with which the Ibiza Town Council celebrates the declaration of its old town Dalt Vila and the village of sa Caleta, among other places, as World Heritage Sites in 1999.
Barruguet Festival (May): This festival, now in its 7th year, will come to Santa Eulària des Riu replete with shows to help introduce children to the world of theatre, dance and the circus. The festival is intended to encompass various artistic disciplines and stage shows in indoor venues and in the street.
Ibiza Gay Pride (from 10 to 13 June): This international encounter that pays tribute to the LGTBI public is held in the city of Ibiza and includes activities to promote and raise awareness of equality and non-discrimination on the grounds of sexual orientation. There is also a programme with musical performances and a parade of floats.
Sueños de Libertad – Dreams of Freedom (19 and 20 June): After a year of reflection, Dreams of Freedom will celebrate its 5th year as one of Ibiza's great cultural events with concerts by renowned national and international artists, demonstrations of urban art and crafts and activities for children.
Download the calendar of cultural events 2020 by clicking here.