Anna Tur has the radio running through her veins. And it is not surprising, as she is the daughter of two of the most important figures on Ibiza's airwaves: Joan Tur and Maribel Torres.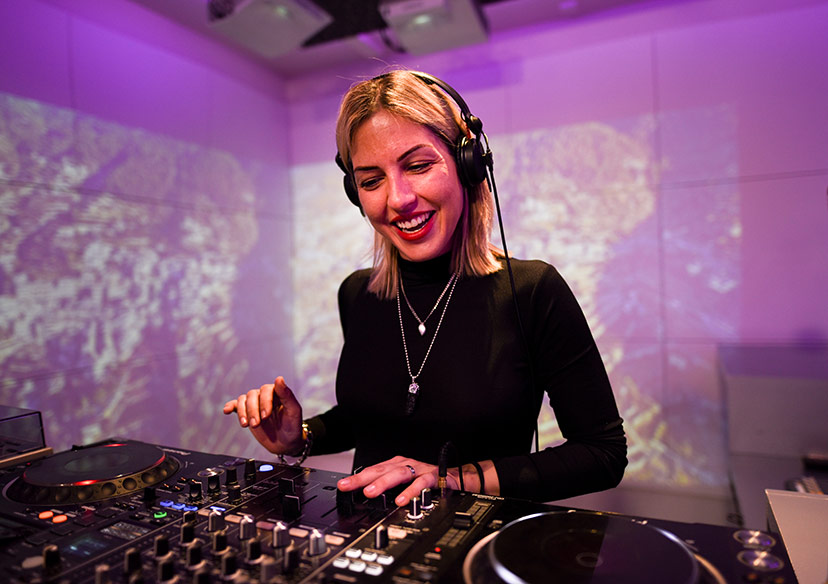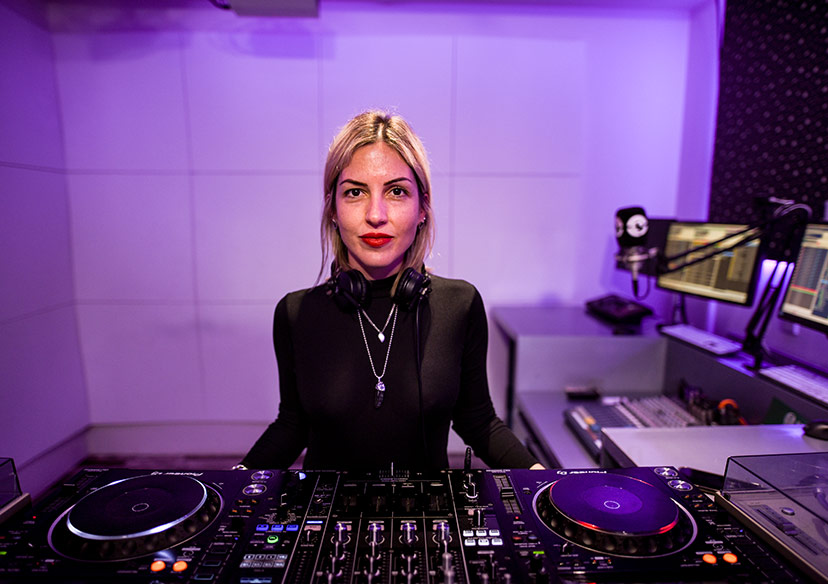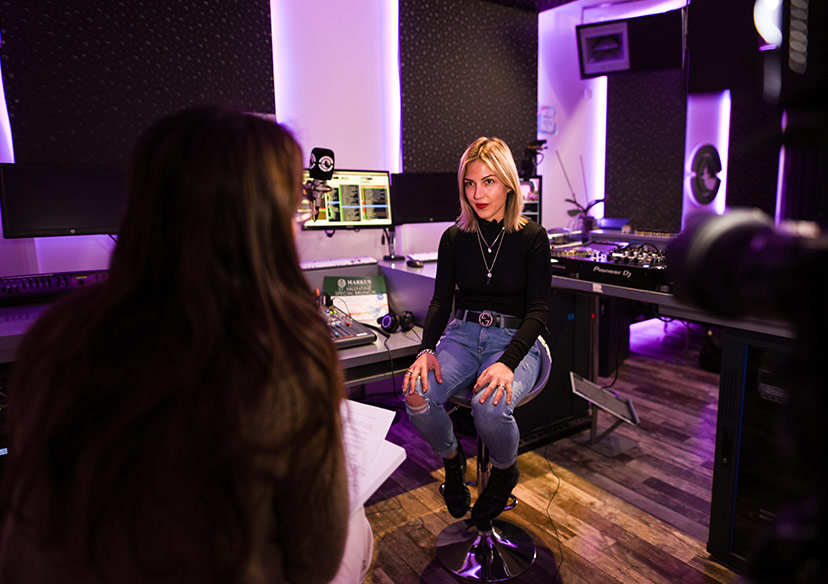 When she was born, there was a news item in Diario de Ibiza stating that, although she could not yet type due to her young age, she would soon learn to do so from her mother. The media were not mistaken when they predicted that she would follow in her parents' footsteps, but what they did not know was that she would go even further and that at the age of 22 she would run the world's most important online radio station.
Anna Tur has thousands of tales to tell regarding her rise to fame: doing her homework at the mixing desk, eating her tea during live shows, or Sundays spent on "Es Nostro Camp", the flagship programme of Cadena Cope, which culminated in Exit Punto Radio. "Growing up with the radio has made me feel attracted to this medium and to music since I was a child. I didn't really know what my parents were doing, but I knew I wanted to be like them" explains Anna Tur.
"My father was a person ahead of his time andhe sowed that seed in me," she says with a warm and emotional look. "I think my father continues to be a source of inspiration to me; he taught me to 'get my feet dirty' in a small vegetable garden he had at home and which I still maintain, and it is now that I understand many of the things he explained to me" says the director of Ibiza Global radio and one of the most famous DJs in Spain. Tur goes on to say that "it is at my home, surrounded by nature and animals, where I find my inner balance and free myself from stress". The memory of Joan Tur, who passed away last year, is ever present in this interview.
"I am what my parents have taught me: enthusiasm, emotion, hard work, perseverance and faith," says Anna Tur, whose team is her family and whose radio station is her home. "Keeping this network alive and retiring here with our listeners is my dream and that of all my colleagues, because we grew up together with this project," she says.
Anna Tur underwent an unexpected turn in her destiny, which seemed to guide her towards audiovisual studies in order to follow the family tradition. "I wanted to give a twist to the classical way of doing things, I focused on studying marketing, advertising and public relations because I wanted to find a new way of doing radio," says the DJ, who, after finishing her degree, became the founder, director and producer of Ibiza Global Radio. "It was and is an innovative, totally unique product, devoted 24 hours a day exclusively to electronic music in its less commercial aspect, and inspired by the island's lifestyle and entertainment", says Anna Tur with great enthusiasm.
Enterprising, enthusiastic, non-conformist and in love with her work, for years, at the dawn of the incipient music channel that today also has a television studio and is the most popular online channel in the world, Anna Tur surrounded herself with the world's top DJs, thanks to whom she discovered a new vocation. "They came to our studios and, inspired by them, I set up a booth at home with "junk" I found around the place, just to have fun and party with friends," she says. That was eleven years ago and now her career as a DJ has led her to win some of the major international electronic music awards and her name appears in the line-up of the main festivals all over the world.
José Padilla, David Moreno, Carl Cox, Pete Tong and Laurent Garnier are some of the key DJs for Anna Tur. Thanks to them she has learned a lot of what she knows and they have made her one of today's most characteristic and innovative DJs. "I am a very emotional person, I never prepare my sessions, I like to go to the club a little in advance, see the DJ who is playing at that moment and observe the audience. That's when I know how I'm going to focus my session," she says. In addition, she recommends that future professionals in this "very tough" sector "keep their feet on the ground, because projects often don't come up to begin with, but you mustn't lose hope, you have to keep fighting, chew things over and go for it in a calm and relaxed way".
The Ibizan DJ, who has accumulated thousands of "gigs" in the most remote parts of the world, tells us that "Ibiza is my life, it's a real paradise and I love it with all my heart" and recommends that everyone who visits it should "do so unhurriedly, forget all the plans they've made and prepare to feel the island". "Come in the off-season, which is when people really fall in love with Ibiza and discover the true essence of the island," she adds.
"I recommend Ibiza Global Radio to anyone who likes experimental music and is looking for new sounds, especially fusion music; particularly those who need to forget about their problems for a moment and connect with their inner feelings", concludes Anna Tur as she switches on her mixing desk to reproduce her favourite sound: that of her radio station, the one that never shuts down and is aimed at all audiences.