Marta Torres was born in Ibiza and in 1990 she graduated in Fine Arts in Barcelona. Since then she has proudly carried her Ibizan roots all over the world, roots that have inspired many of her works to make her one of the longest running national artists both in Spain and abroad. This artist has an emblematic gallery, which remains open all year round, located in the legendary La Marina district until the year 2000 and now located in the centre of the city of Ibiza, in Calle del Diputat Josep Ribas number 2, in the Port area. Her great commitment to art has led her to exhibit in the great galleries of cities such as London, Paris, Rotterdam and Monaco.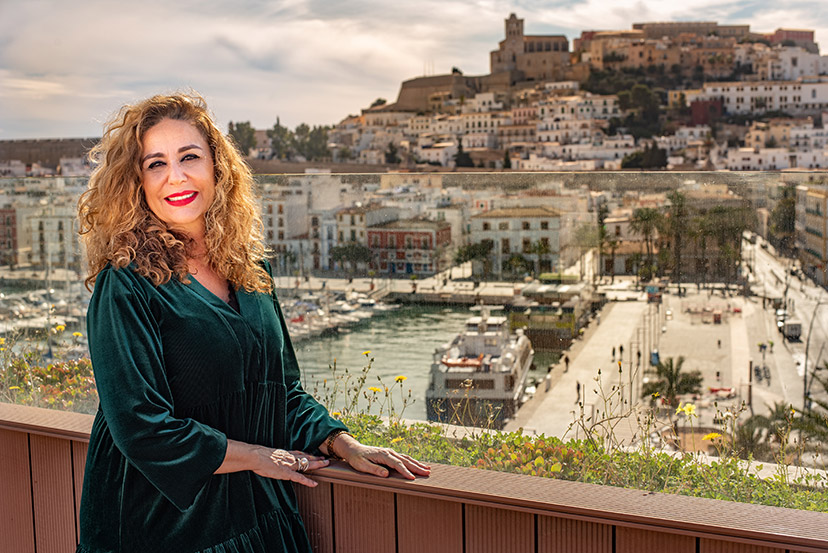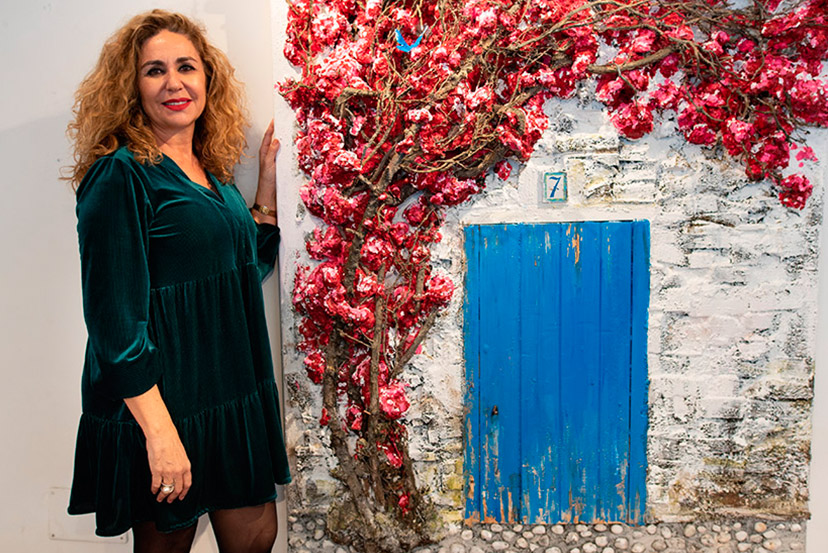 Her exhibitions are characterised by the realistic combination of sculpture and painting, giving life to creations, often full-scale (up to 6 metres), which are reminiscent of places in Ibiza or other European cities such as Paris or Rome.
She is an artist who claims that she was born "with a crayon in her hand" and that her life "cannot be understood without painting". "At school I was always drawing, looking out the window and painting in books," she says. She remembers always having this passion, which has remained intact until now, far beyond what her parents, businessmen and bankers -who did not at first understand the world that pervaded Marta Torres' heart and imagination- could ever have imagined.
Her inspiration comes from "the mixture of classic cinema, where great care was taken with photography, with drawing, through which I tried to represent the scenes that fascinated me so much", she explains. This is how her first works -figures- began; the beginning of a long professional career, which takes the form of stages, going through abstract painting and ending with material surrealism: paintings that reflect her fixations, first with peasants, then with windows and streets and ending up with bougainvilleas.
For the artist, bougainvilleas deserve all her attention: "not only do they give colour and beauty to our whitewashed walls, but they are also faithful witnesses of our history". Through these plants Marta Torres symbolises the human being, with a very special language, "the flowers, full of light and colour, represent the soul of a person, their sensitive and spiritual part, their dreams and feelings. On the other hand, the roots and the trunk attached to the ground represent the physical body, the earthly part of a person," she explains. For the Ibizan artist "each bougainvillea is different and unique, it has its own light. They are living beings, that's why they seem to escape from the margins of my works", she says.
"I have a totally personal method that I have developed after a great deal of research, and which leads me to take materials from different places, give them form and paint over them", states Marta Torres. "What I like best when I do a commissioned work is trying to capture the essence and personality of the person who wants to live with it", she adds.
For the Ibizan artist, beauty is "the union of harmony and balance, and that is why a work has to captivate, be attractive, and become something you can't stop looking at", she emphasises.
Her most ambitious work "is the one I haven't done yet", says the artist, who defines herself as a perfectionist, a hard worker, a fighter and a dreamer.
Marta Torres paints the end of this interview with a colourful sentence: "we only have one life and I would ask everyone to look inside themselves and find out what they are capable of creating".