The Ibiza that everyone knows and loves would not be the same without its timeless hippy markets. The story of these "Ibizan bazaars" goes back to the sixties when the hippies of the time began to make hand crafted items in exchange for food or lodgings.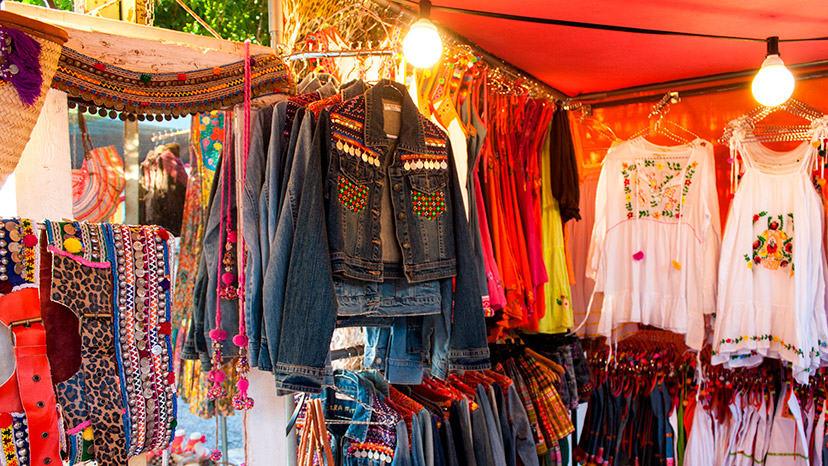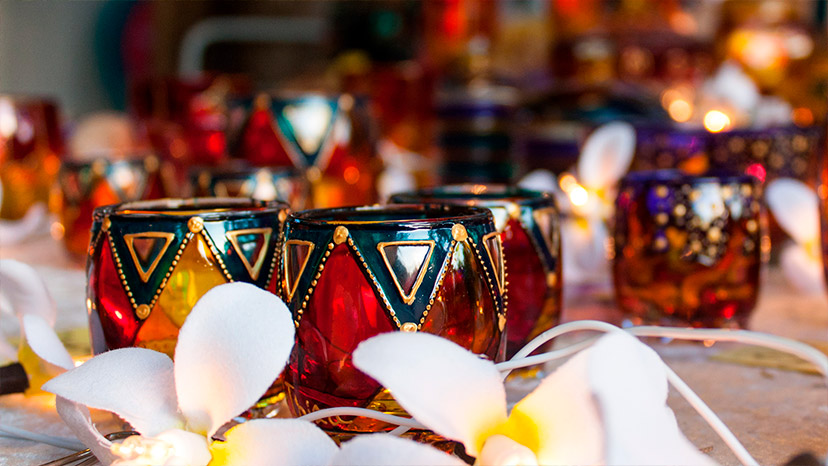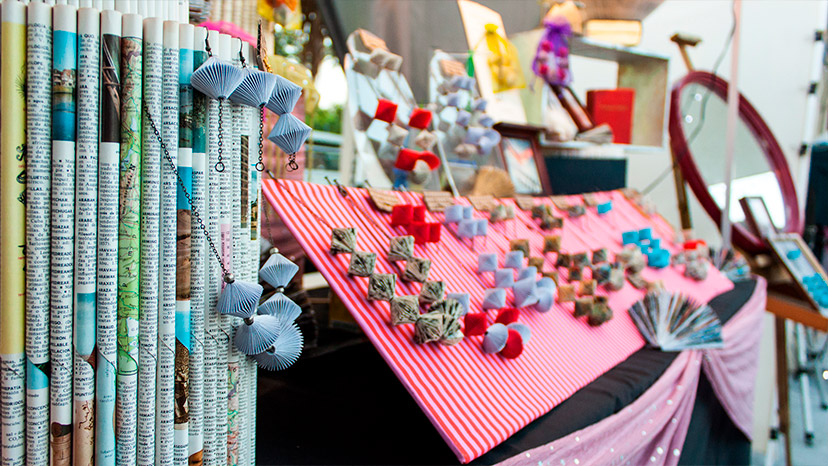 In 2020, things have taken a special turn in that the island's craft markets have adapted to deal with the new safety measures in place without spoiling their magical atmosphere. Thus, all the markets are well equipped, with hand sanitizer at the entrance and at every stall and also in all the bars and restaurants. In addition, masks are compulsory and a close eye is kept on numbers of people to make sure that this unmissable event for visitors to Ibiza can be enjoyed with total security.
Punta Arabí Hippy Market, open every Wednesday from 10 am to 7 pm
Punta Arabí Hippy Market or "Es Canar craft market" is the biggest hippy market in Ibiza. It was first held in 1973 and entry is still free every Wednesday in the summer from 10 am to 7 pm, currently with 294 stalls selling their goods (a 25% reduction due to the restrictions imposed by Covid -19).
The market also has live music from 1 pm to 6 pm and there is a giant paella on offer, popular with tourists and locals who want a taste of the real Ibiza as they wander around the stalls.
Sant Jordi Hippodrom every Saturday from 8 am to 3 pm all year round
Since it first opened in 1995, the Sant Jordi hippodrome is now the top second hand and antique market in Ibiza. Open every Saturday all year round from 8 am to 3 pm,  the Sant Jordi market is popular with locals and tourists who come from all over the world to haggle, meet people and have fun either selling or buying,  and finding some real bargains among the items on sale. It is a true flea market where you can find all kinds of antiques and objects d'art.
The Sant Joan de Labritja market is back in August
The Sant Joan de Labritja market, adjacent to the village church, is held every Sunday all year round, selling local crafts from 9 am to 4 pm.
This market has become a tourist favourite and residents too love to come from other parts of the island to enjoy something a little different on a Sunday, a day out with the family or friends, meeting new people and enjoying the live music. There is also a bar and an enormous range of food and drinks stalls.
Las Dalias de Ibiza, the island's most famous market
In Sant Carles de Peralta, Las Dalias de Ibiza is one of the most renowned markets on the island, famous worldwide. It first opened on 4 November 1954, when, to coincide with the festivities in honour of the local patron saint "Sant Carles" it opened as a roadside bar with a dance floor, and 30 years later it is still going strong, revelling in its reputation as a true hippy legend.
Currently, Las Dalias de Ibiza continues to be a place with a rich mix of cultures part of its essential charm, and a place to discover new sensations. A meeting place for past and future where you can find some unique items to take home and pass on as gifts from generation to generation.
Every year Las Dalias de Ibiza offers a wide range of events which include the spiritual "Namaste" festival every Wednesday at 8 pm, the night market every Monday and Tuesday until October from 7 pm onwards, and on Sundays there are live shows performed by "Los Suruba" from 8 pm, and on Saturdays it holds its international Hippy Market, all day long from 10 am onwards.
Given the exceptional conditions currently in place due to Covid -19, if you want to attend any of the Las Dalias events you will need to book by simply calling (+34) 661 234672.