The magic of Ibiza is encapsulated in each of the island's five municipal districts. From north west to south east: Sant Joan de Labritja,  Sant Antoni de Portmany, Sant Josep de sa Talaia, Eivissa and Santa Eulària des Riu present the varied facets of an island with an abundance of activities, fun and entertaining things to do making Ibiza a holiday destination that always has something different, surprising and authentic to do.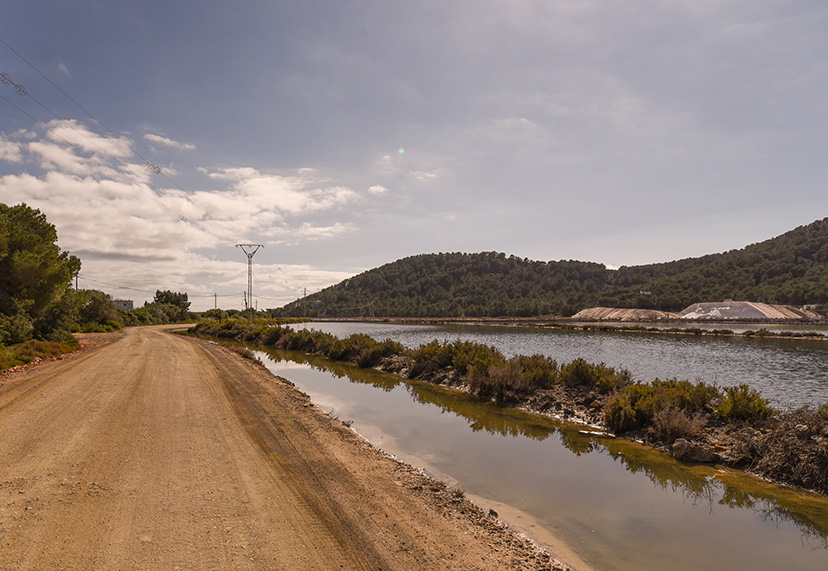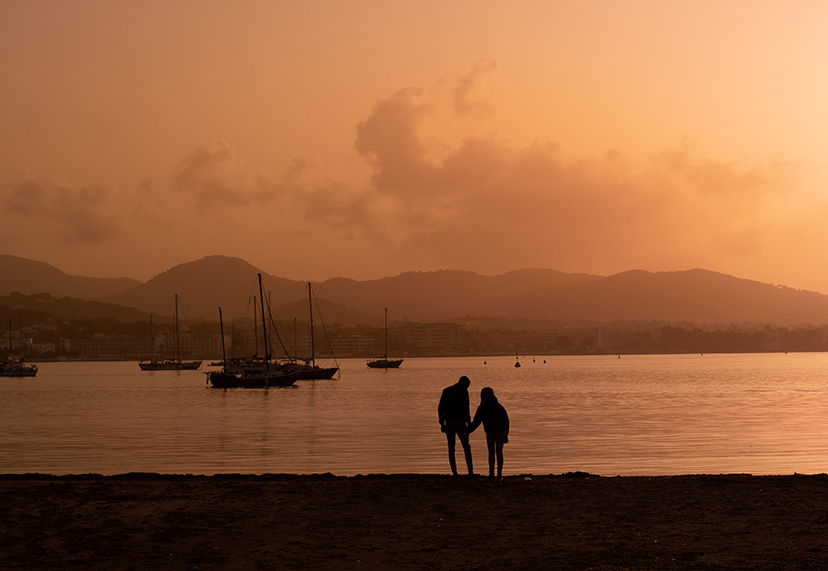 In the past, Ibiza had just one urban nucleus which was known as Vila, and all the other settlements were distributed over the island in "vendés", typical rural settlements of the time in the Pityusic islands. Today, although all the towns and villages have their own local councils, shops, hotels and restaurants, they continue to treasure the same white churches, innumerable fairy-tale beaches, secret hideaways that only a lucky few have discovered, and that enduring freedom that first captured the hearts of so many people from every corner of the world and which continues to charm and delight them.
A week's holiday on the island is enough time for visitors to take a journey through the past, present and the future of the island, with beaches, cuisine, fashion, leisure and nature, all of which can be found within a few kilometres, so that in the space of 24 hours, you can experience a number of different Ibizas. This article proposes five essential plans, which take in the five municipal districts, and which you won't want to miss if you are coming to Ibiza in 2020.
Sant Joan de Labritja, known for its laid-back hippy atmosphere and inspired by a peaceful and alternative way of life, is ideal for those who visit with a view to escaping the crowds and finding peace and privacy. Tourists who want to discover the real natural Ibiza will find the place to hide away in this municipality. Sant Joan de Labritja has many hidden little coves and beaches such Cala Xarraca, famous for its swing that drops from one of the nearby cliffs skimming the water's surface. This is one of the essential beaches for anyone who loves snorkelling. S'Arenal Gros and s'Arenal Petit are other little hideaways where you can spend the day with your family and try some of some of the restaurants in the area. For the curious among you, we recommend a visit to the cave that today still honours the ancient goddess Tanit in Sant Vicent de sa Cala, the Cova des Culleram.
Sant Antoni de Portmany is the ideal place to see some of the most impressive sunsets in the world. This place provides an exceptional natural spectacle from whichever angle you look at in this area, although the most celebrated places for watching the sun go down are Ses Variades and Cap Negret. There are also some lovely beaches like Cala Gració and Cala Gracioneta, Cala Salada and Cala Saladeta, Punta Galera and Caló d'es Moro, where you can enjoy a day on the beach with family or friends.  Finally, you really should not leave Sant Antoni de Portmany without a visit to the Aquarium Cap Blanc, a natural enclosure with the ideal conditions for showcasing and caring for the island's marine species. Nowadays, the aquarium is also used by the Marine Species Recovery Centre (CREM).
Sant Josep de sa Talaia, in southern  Ibiza, is the biggest municipality on the island,  (159 km2)  and the area where some of the island's most beautiful churches are built, dating from the 16th and 18th centuries,  such as Es Cubells, Sant Agustí de Es Vedrà, Sant Jordi de Ses Salines and Sant Francesc de s'Estany.
The area's name, Sa Talaia, is taken from the highest point on the island at 475 metres, where you will have one of the best views in Ibiza. As well as being home to some of the most attractive natural areas for adventure enthusiasts and hikers, Sant Josep also boasts a Phoenician village,  Sa Caleta ( 6th century BC ), not to mention just contemplating Es Vedrà, the islet that faces the beach which is bound to have an uplifting almost spiritual effect. You cannot leave this district without visiting the Ses Salines Natural Park or some of the more famous beaches such as Platges de Comte, Cala d'Hort and Es Bol Nou.
The capital Eivissa is an essential stop-off on your visit to the island. It is in the eastern part of the island and with areas such as La Marina, Vara de Rey and Calle de la Virgen, it is one of the busiest places on the island. Its shops, entertainment venues and the culture on offer draw you in, inviting a stroll round the historic old town behind the 17th century walls, which are also a UNESCO World Heritage site. Wandering around the cobbled streets or through its romantic passageways and alleys or having an aperitif in any of the charming bars is an experience that you should not miss on your visit to Ibiza.  A few steps away you will also find some of the most iconic fashion shops in the world.
The esplanade Paseo Marítimo, with the Ibiza and Botafoc pleasure marinas, represents the island's golden mile with the most famous international brands on display and some restaurants with spectacular views of Dalt Vila, Ibiza's old walled town.
Santa Eulària des Riu, like the entire island's municipal districts, has a strong culture, full of traditions that make it particularly special. It is dominated by its splendid church on Es Puig de Missa, the highest point in the area. Perched on a small hill, 53 metres above sea level it was built in the 14th century.
Sant Carles de Peralta, Santa Gertrudis de Fruitera, Nuestra Señora de Jesús and Puig d'en Valls are the villages that make up this municipal district and are those most loved by Ibizans and an essential visit for those who haven't seen them yet. Snacking on a sandwich in Santa Gertruids, visiting the typical craft market Las Dalias in Sant Carles de Peralta, stopping off at Ca n'Anneta to try their artisan Ibizan herb liqueurs  and discovering the history of the church of Jesus are just a few memorable plans that you will enjoy and will be bound to repeat on your next visit, because once you have seen the real Ibiza, without fail, you will want to come back.
And you cannot end your visit to this district without a quick swim at one of its famous beaches, such as Cala Boix and Aigües Blanques.
We look forward to seeing you in Ibiza!