The sunsets in Ibiza are famous worldwide and anyone visiting the island should not miss out on this essential experience. Watching the sun go down over the sea, colouring the horizon with streaks of orange and red, is a ritual captured in hundreds of photographs every year, and the western side of the island has become a place of daily pilgrimage for those wanting to make the most of one of nature's spectacles.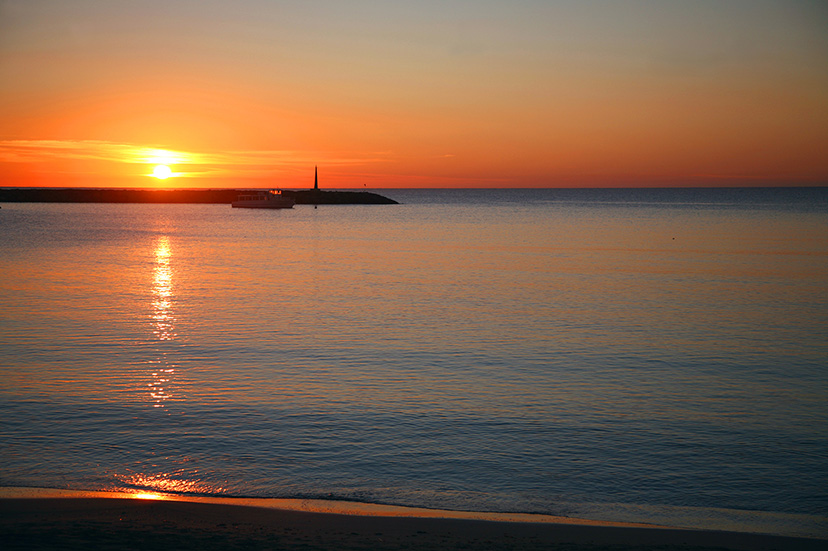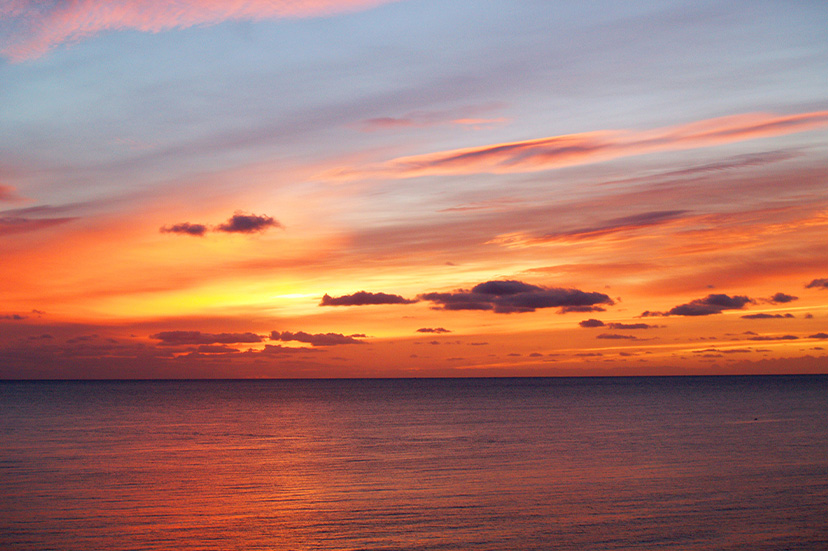 However, another sight that is also worth seeing is to watch the daybreak, with all the splendour of the light as the sun rises. For visitors, sunrise is a pleasure that they can experience with all their senses, when the island begins to awaken from the stillness of the night and comes to life, with a fresh new day full of possibilities.
Making a 180º turn in the opposite direction to the west and its glorious sunsets, the eastern coast of Ibiza is the place to make for if you want to watch the sun as it rises over the waves. From Es Canar beach, in Santa Eulària, to the Talamanca beach in Ibiza, passing by the walled fortress of Dalt Vila, any spot is good for just sitting on the sand and witnessing a new dawn, when silence is paramount and there is an all pervading feeling of peace. Watching the sun rise is perfect for those who love to get up early, and perhaps like to practise open air activities such as yoga or meditation which need the calm and tranquillity offered by the early morning light.
Despite the fact that the dawn is a fleeting spectacle lasting only a matter of minutes, it is a gratifying and also very popular experience, and in recent years it has been possible to enjoy it from the incredibly exciting perspective of a hot air balloon. On calm days you may well think that time has stood still, as you see balloons cruising the Ibizan skies with their passengers treated to a stunning spectacle of light: the island can be seen shaking off its slumber as the first rays of the sun begin to light up every corner, bringing Ibiza out of the shadows, waking to a new day and revealing the island and all its charms to visitors.