If you are visiting the island of Ibiza, make sure that you have wander through the Ses Salines Natural Park. As well as the natural beauty of the surroundings, and the fact that the area is of unquestionable environmental interest, during your visit you can learn the history of one of Ibiza's most important industries before tourism took over that role, namely salt production.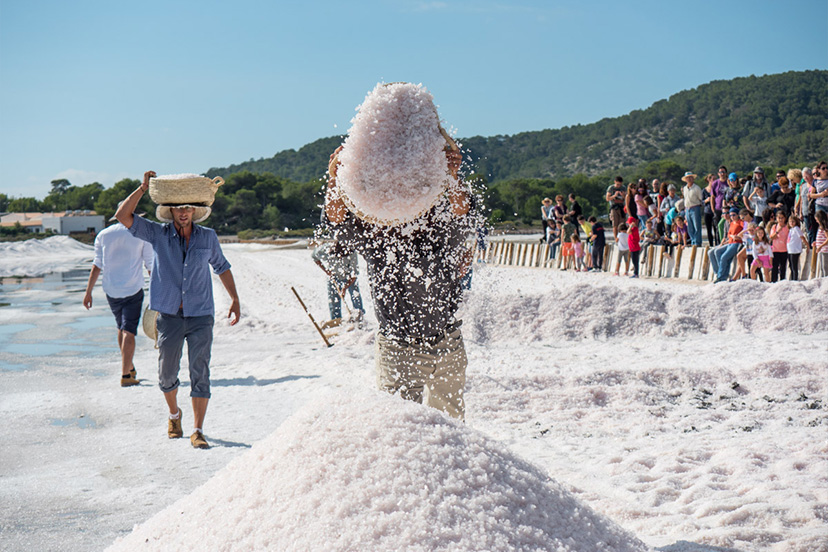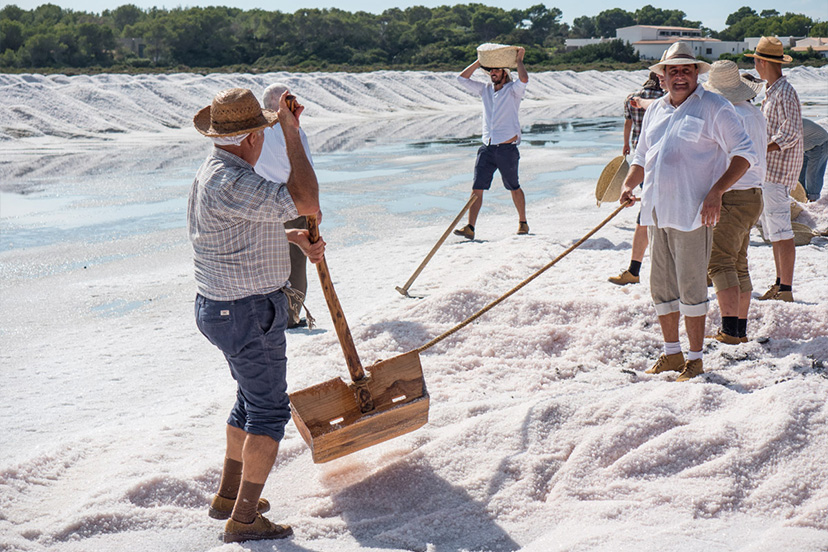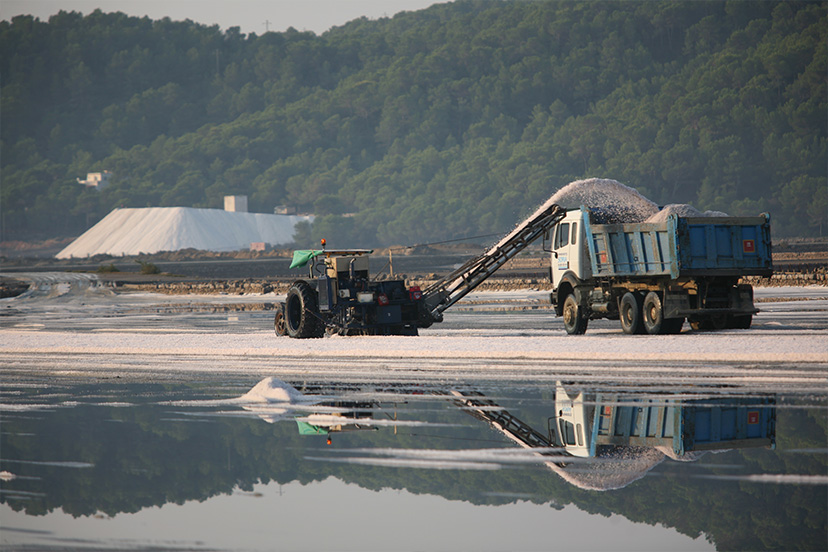 As the salt pans turn a rosy pink hue in the twilight, amid the vast heaps of white salt you will be treated to one of the most iconic images of the Natural Park, with these vestiges of the island's past history, as during the Muslim period, this industry was extremely important to the local economy and development of the island. Salt has been produced here for centuries and even today, it continues to be a significant economic activity with most of the salt produced exported to Northern European countries for de-icing their roads in winter, and for salting fish.
Before its collection and transport became mechanised, formerly, salt was harvested traditionally from the various pools and rocky areas where sea water accumulated and evaporated. In the 18th century, when improved technology made it easy to distribute the channels and pans, demarcating the areas for storage, and in 1896, even installing a small railway for transporting the salt produced in the salt pans by wagon to the warehouses and to the port of La Canal from where steam trailers carried the salt to the port of Ibiza.
In the years where this activity was at its height, the salt industry employed more than 1000 workers. The 'saliners' would light a huge bonfire to announce the start of collection, and the smoke would be divided into several columns, according to how many workers they would be needing each time.
Inside the natural park you will come across a bronze sculpture representing a figure of one of the salt workers who used to load huge baskets of salt on their heads to fill the wagons that ran through the production zone.
The salt was destined mainly for countries in Northern Europe: Holland, United Kingdom and Denmark, where it was used to preserve fish and also for de-icing the roads, with the poorer quality salt used for the latter purpose.
Currently, almost all the salt production from the Ibizan salt pans is used for salting fish, although some of it is used for domestic consumption on the island,  in which case the salt is ground in one of the mills that you can still find  on the island.