Legend has it that one Sunday at the end of mass in Santa Eulària des Riu the cliff on which the church was built collapsed, taking with it the building from which dozens of parishioners had just emerged. Miraculously, no one was injured. This event did not take place on just any old Sunday, but is historically attributed to the first Sunday in May, the date on which this town celebrates its patron saint's day each year, one of the Pityusic Islands' most traditional fiestas.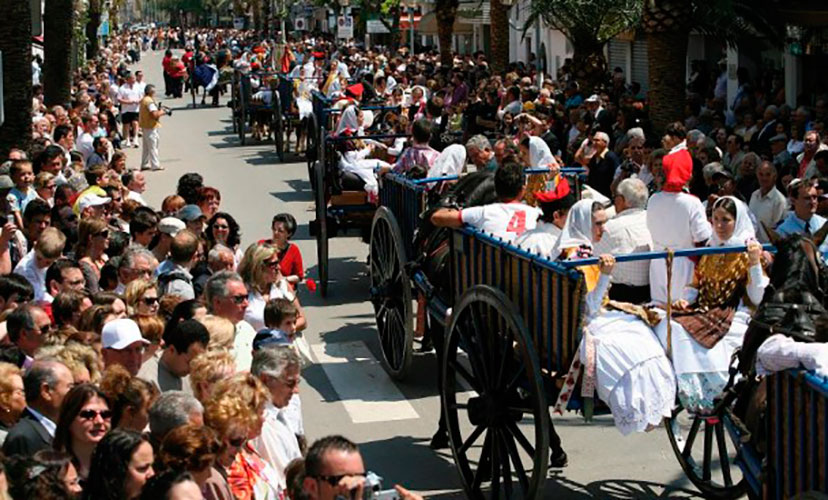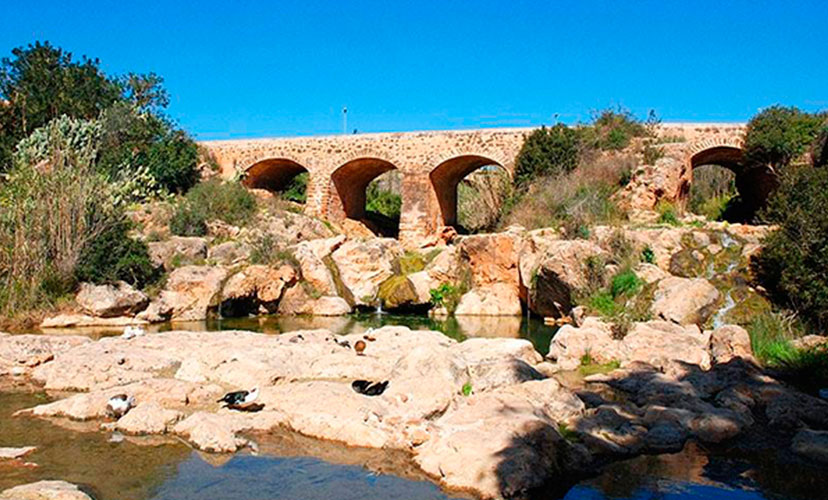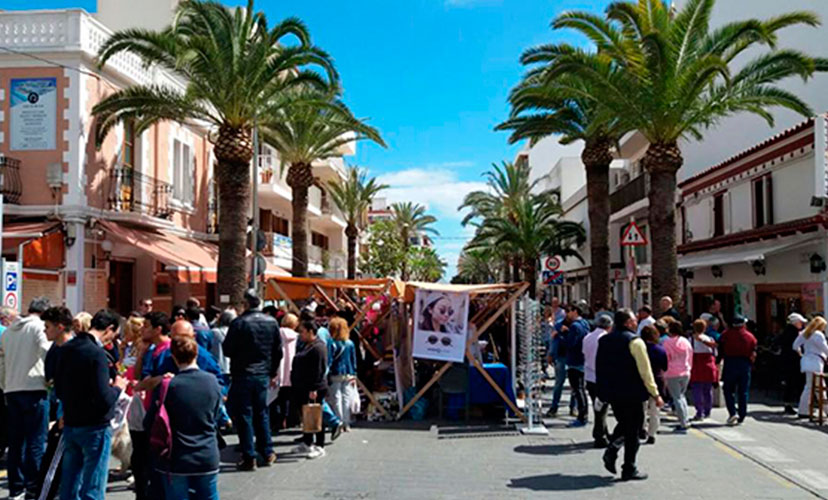 The celebration begins with the baile payés, the island's folklore dance show par excellence, which welcomes all those who visit this town with the sound of castanets, drums and flutes, and the spectacular sight of the expensively adorned traditional women's costumes. Some curiosities include the parade of decorated carriages, paying tribute to the way people traditionally arrived in the town to celebrate this festivity, and the fact that Santa Eulària is traversed by the only river on the Balearic Islands, which is why its name includes the words "des Riu" (of the river), after Santa Eulària, the name of the town's patron saint.
The parade of carriages is another of the great attractions of this festivity, which includes abundant tastings of fritters, orelletes (traditional biscuits) and wine. In addition to these events there is a demonstration of ucs, the cry with which the Ibizan countryfolk used to communicate from a distance, exhibitions of flowers or vintage vehicles, among other things. All this is accompanied by a special theatre programme and various musical performances, the main attraction of which will be the free concert by the artist Rosario Flores on Saturday 4 May at 9 pm. The performance will take place in the open area next to the Palacio de Congresos, and that will include the first work by "Joven Dolores", a recently created group formed by some of the members of the bands that, in recent years, have become better known outside the island's borders, such as Projecte Mut and Statuas d Sal, who will be the exceptional support band for this event.