Ibiza is currently facing the two-pronged challenge of preserving the island's natural resources on one hand, and on the other, ensuring the quality of life of its residents without renouncing tourism.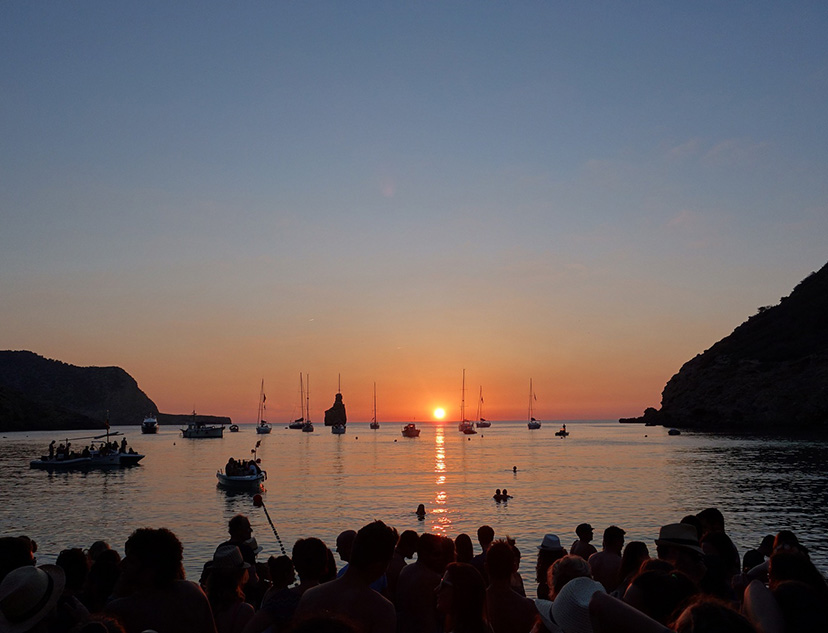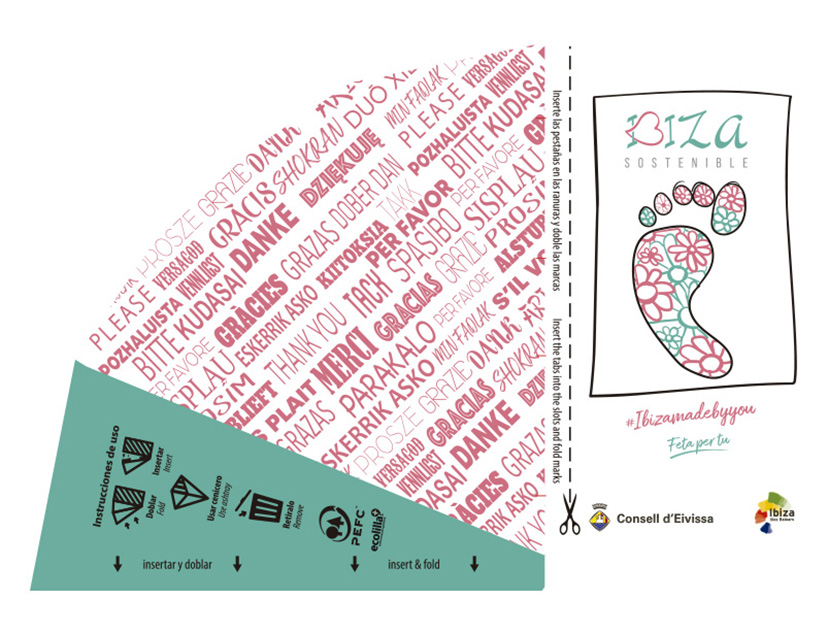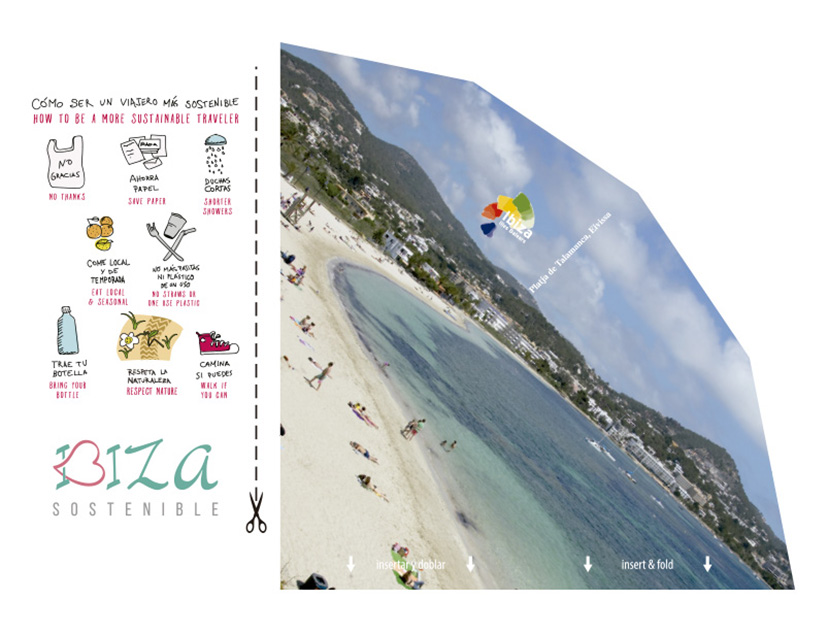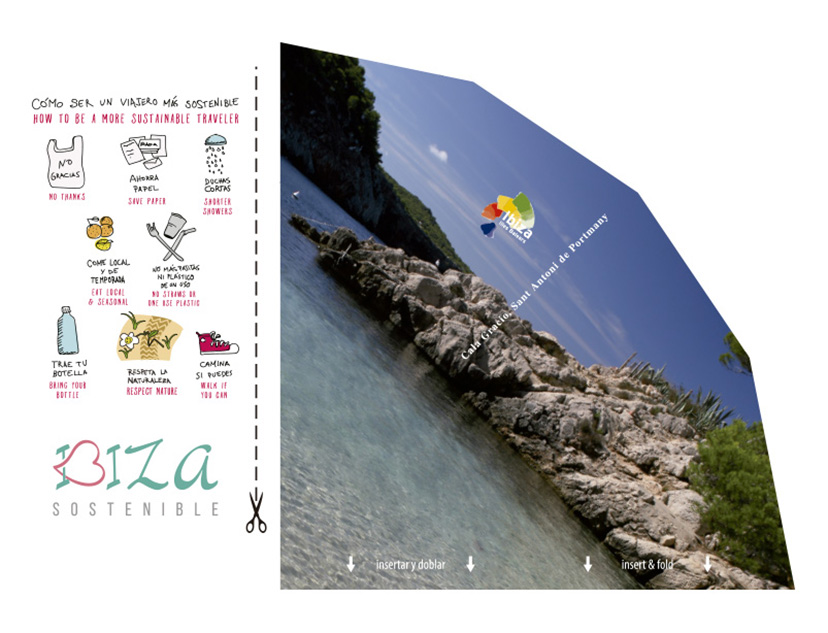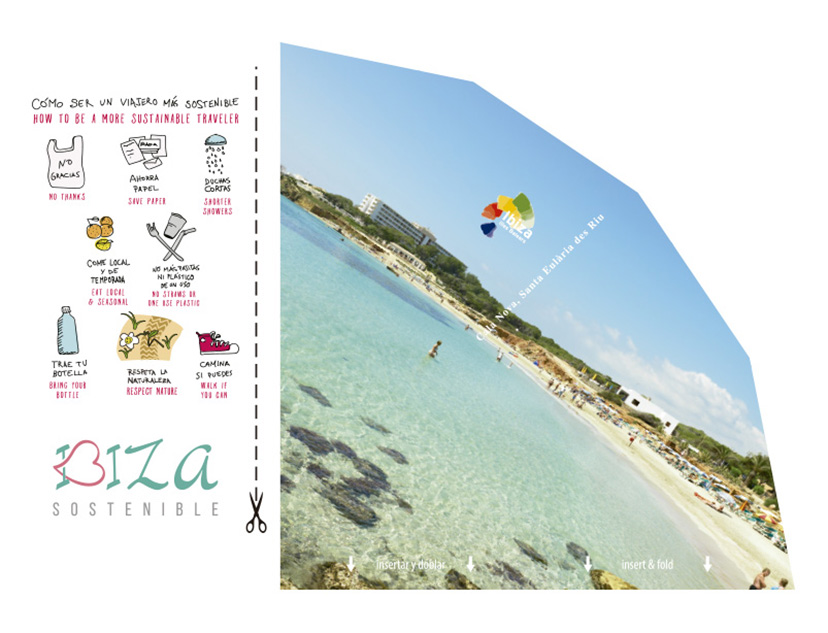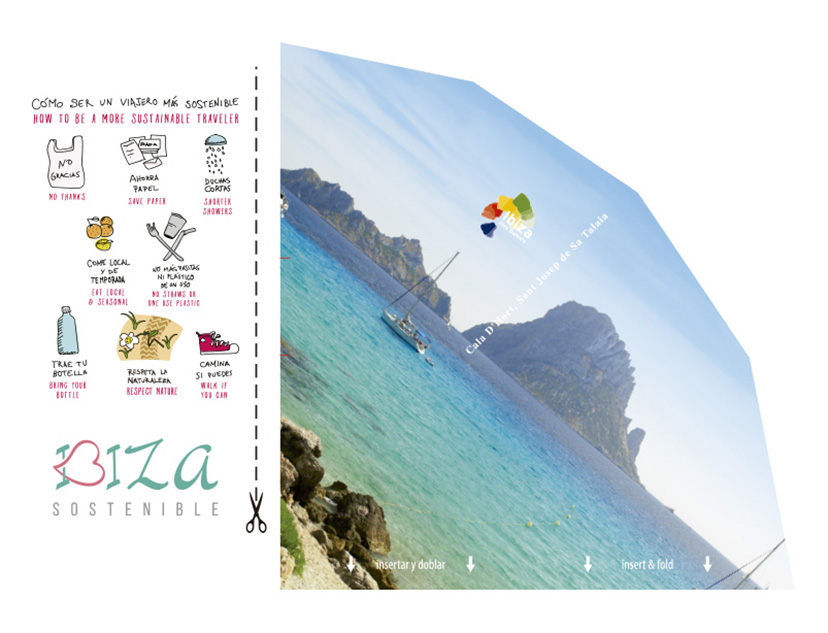 In this regard, the platform "Ibiza Sostenible" (Sustainable Ibiza), supported by public authorities and businesses, has set up a number of different initiatives to promote tourism with sustainable mobility and accessibility, designed to provide a solution to the environmental and social challenges resulting from an influx of over three million tourists visiting the island every year. Ibiza is seeking to be the benchmark for a new modern and committed tourism, which aims to create a balance between respecting and enjoying the environment.
For this purpose, material such as recycled bottles, bags and backpacks have been distributed in order to create awareness among the population of the importance of eradicating single use plastics. In fact, the islands are the first Autonomous Community in Spain to prohibit single use plastics throughout the archipelago.
They have also produced 200,000 eco-ashtrays so that cigarette butts will no longer pollute the island beaches; these are printed with instructions on how tourists can collaborate with preserving the environment that they enjoy during their holidays.
In this way, sustainable visitors are invited to consume local and seasonal products, and to avoid single use plastics such as bags or glasses, encouraging them to shower rather than taking a bath, and to respect nature when, for example, they are parking their cars, as well as using public transport as far as possible.
In this regard, on 1 July, access to Benirras beach has now been restricted on Sundays in order to avoid overcrowding and for the safety of beach goers. A fleet of buses has been launched to provide transport to the beach. This restriction is part of the Playas Conectadas initiative (Connected Beaches) inviting tourists to enjoy the islands using public transport to protect the environment.
Sustainable Ibiza is therefore taking another step towards creating a different type of tourism that is both feasible and essential. A more creative and intelligent model for the future, based on respect for and value of the natural, artistic and cultural heritage of the island.