According to the dictionary of the Spanish Royal Academy, heroes and heroines are people who carry out selfless actions for a noble cause, acting courageously and taking risks in order to do so. This is the reason why, at the present time, more than ever before, our health care professionals merit special admiration and deserve something back in return for their efforts, and "Together for health care heroes" has been devised to reward them. This venture was set up in March by way of giving thanks to all those fighting for the lives of our family members, friends and the community as a whole, in an effort to save us all in this pandemic.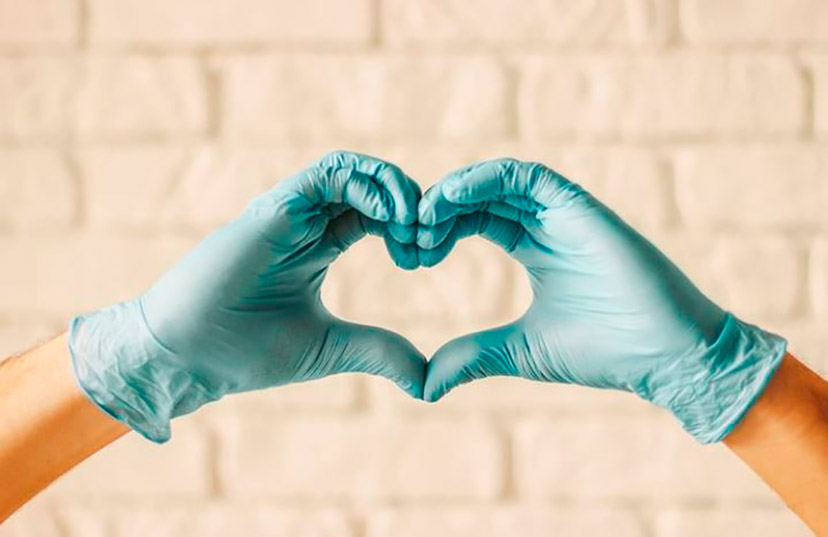 The initiative is backed by local authorities, businesses, property companies and different hotels in Ibiza and throughout Europe, and their aim is to give something back to professionals in the sector, in return for their generosity, and the plan is to show their gratitude by opening their doors to these heroes.
At the moment, over 650 offers of holiday accommodation have been provided by chains such as OD Hotels and the Concept Hotel Group Ibiza, along with the Royal Plaza, Destino, 7Pines, Atzaró, Can Beia and Aguas de Ibiza. A number of rural tourism establishments have also joined the initiative, including Sa Torre Ibiza, Can Xumeu Rafal-Ibiza, Enchanted-Ibiza, Villa Can Sarmiento-Ibiza and Villa Wave-Ibiza, offering our health care heroes a free stay of up to one month in April, May or October 2021.
A total of 65 types of accommodation have signed up to the initiative, based in Ibiza and offering a total of 10,000 holidays which will be made available for the pandemic heroes and their families to enjoy in 2021, with destinations in Ibiza, Switzerland, the French Alps, London, Paris, and Barcelona.
The venture is supported by the Consell d'Èivissa and amounts to over 900,000 euros in donated holiday accommodation.
Health professionals who want to benefit from this venture can do so by registering in www.togetherforhealthcareheroes.com/divi_bars/registrarse-para-participar/