Shoes, baskets, curtains, carpets, bottle holders… one of the main raw materials of the Ibizan craft industry is used to make the tools and objects of daily life on the island. Crafts made with esparto grass go back to Roman times on the island when military slingers used this plant to make their weapons of defence. The tradition has endured over the centuries thanks to the work of the artisans who were experts in their art.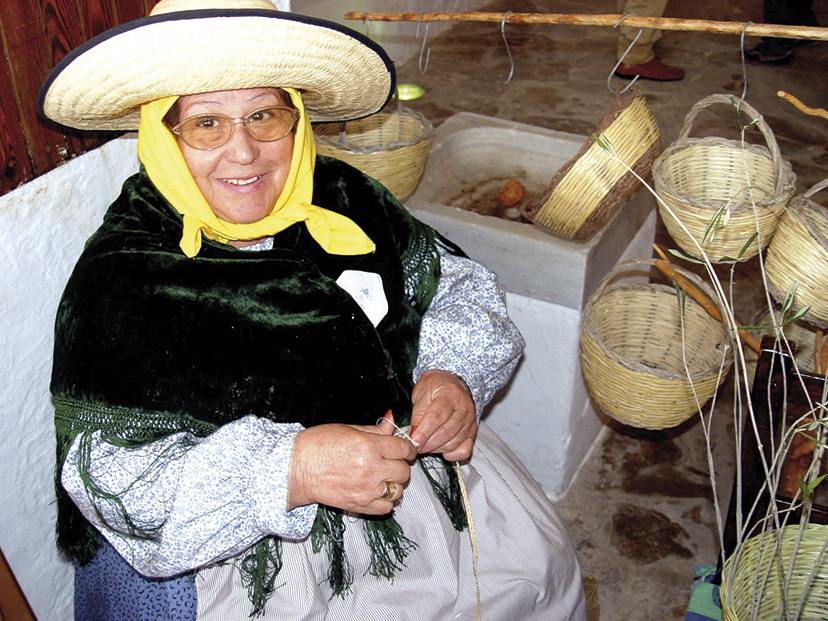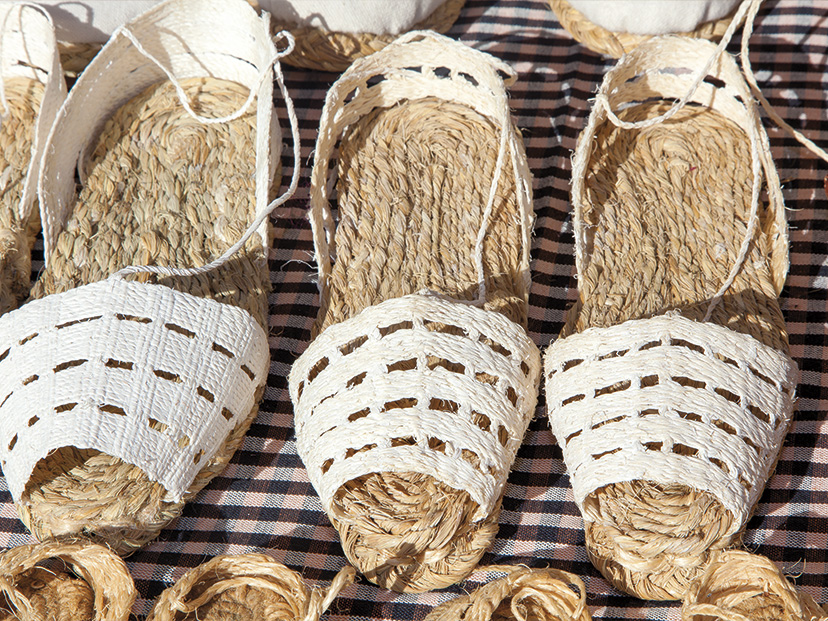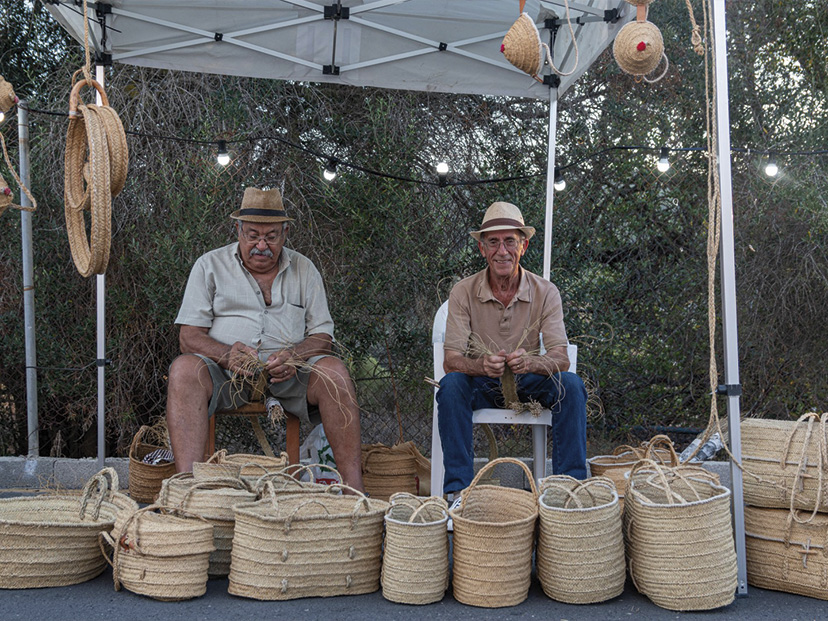 Esparto is a grass that can grow up to a metre in height and when it matures in the summer months, it bears extremely sturdy and resilient leaves, providing a material that is both strong and extremely flexible. This plant grows in warm climates and on arid and stony terrain such as this little Ibizan island, known as S'Espartar, clearly a reference to the abundance of plants which have grown there for centuries and have served as a useful material for Ibizan country folk.
S'Espartar forms part of the nature reserves of Es Vedrà, Es Vedranell and the Poniente islands, and so in order to harvest the esparto grass that grows there, a special permit is needed. Despite the fact that esparto crafts have diminished and are now limited to production of handmade products which do their best to compete alongside more modern and effective techniques, S'Espartar continues to be an essential location for harvesting this natural material which is greatly appreciated for its resistance and strength.
Experts are convinced that the esparto grass on this little islet has its own special properties. The plants are ready for harvesting in high summer during July and August. It was at this time of year that in former times, the country people sailed over to the island in their 'llaüts', traditional little wooden boats, in order to harvest the grass, a process that had to be carried out in the early morning, in order to avoid the midday heat.
Once the leaves have been harvested, they are stored, away from any damp and humidity, for a week, and then they need to be softened over a forty-day period, when they are placed in the sea enclosed in sacks weighted down with a heavy rock. When this process has ended, the leaves were left to dry and were then ready to be prepared for what was often extremely intricate and delicate work.
Traditionally, this natural fibre was made into ropes and twine for agricultural use and also panniers, baskets or espadrilles, not to mention many other decorative and household objects. The raw untreated esparto leaves were fashioned into a "llata" a wide plait that was formed rolls, as many as their maker wanted as long as they were odd numbers. The typical Ibizan "llata" has between 13 and 19 rolls which are usually wider than those used in other parts of the Mediterranean.