Ibiza is a constant surprise for enquiring travellers who prefer to seek out the island's most interesting and intriguing nooks and crannies. Little caves, hidden coves, remote and magical places… there are an infinite number of amazing places to discover if you shun the customary recommendations of tourist guides and instead look for some of these charming little hideaways in an island that always has yet another hidden treasure to reveal.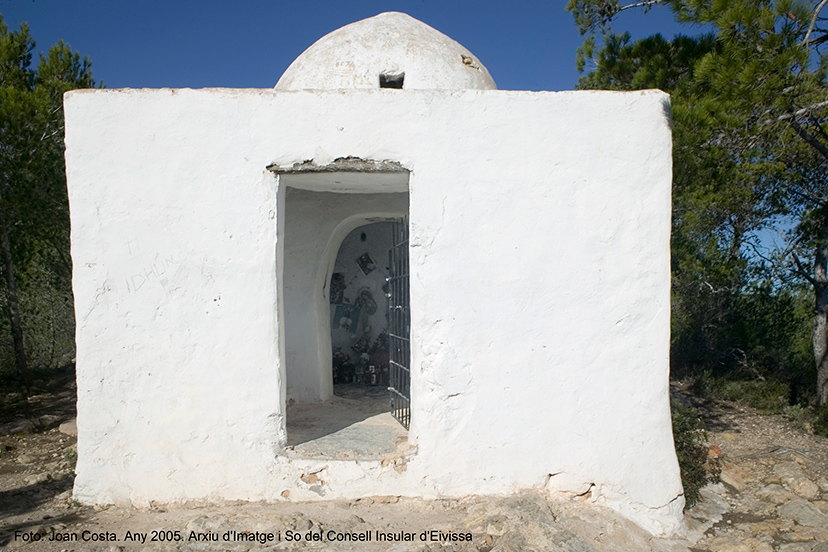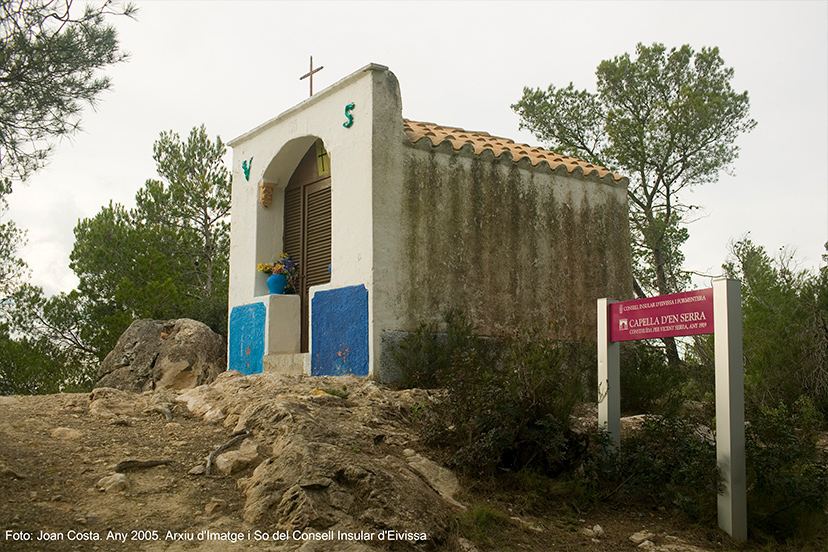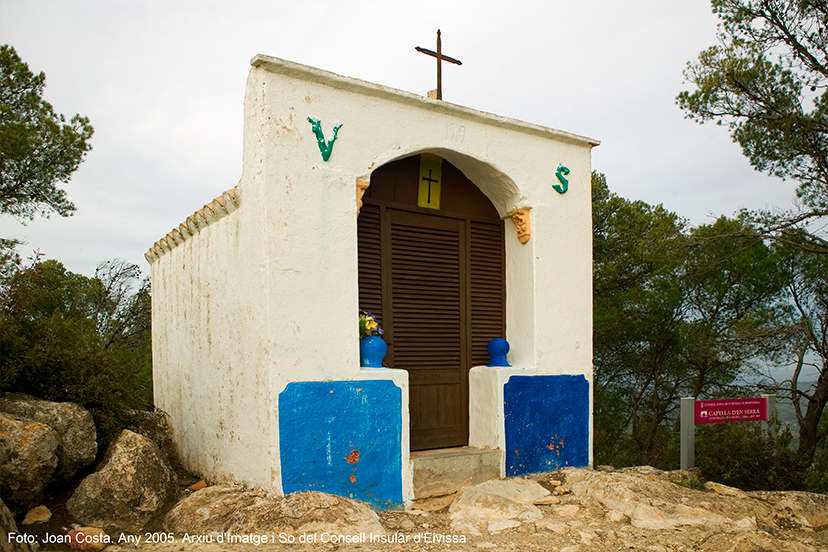 The Capella d'en Serra, a tiny chapel at the top of Puig d'en Serra, in Benimussa in the Sant Josep district, is one such place, and it really deserves a visit, and not just because of the chapel itself but because just getting there is fun, as you pass through a lovely, wooded area, then make the ascent to the 300 metre high peak which will reward you with some spectacular views over the island.
On arrival, the little whitewashed chapel offers a silent welcome as you discover the place of worship of local pilgrims who have been leaving their offerings and pleas to the image of Christ that has crowned the little altar for over a hundred years. A century of history, which began with a vow made by Vicent Serra who lived nearby in the neighbouring village of Sant Josep. Vicent had fought in the Algerian War, and he made a promise to his Maker that if he returned home safe and sound, he would build a chapel in honour of Jesus Christ on his property at the top of the hill on some wooded land.
And as he had promised, this grateful Ibizan built his chapel single handed, and it was duly consecrated in May 1919 not long after his unexpected death. Vicent did not manage to live long enough to see his chapel consecrated, but the initials of his name, V.S. are engraved by the entrance door, as a living and ever-present reminder of his efforts and endeavour in building this little church, which every March, during the festivities celebrating Saint Joseph, has become a place of pilgrimage for the locals.
Throughout the year, Sa Capelle d'en Serra is visited by curious walkers and mountain bikers who, attracted by the challenges posed by the rocky terrain, enjoy their climb to the summit with all its ups and downs.
A visit to the chapel is a great way to start your day out and then go on to spend a day on one of Sant Josep's beautiful beaches, so that on the same day you can enjoy the beauty of the mountains as well as the beaches of Ibiza. Given the steep and rocky terrain it is best to go well equipped with suitable footwear and plenty of water to refresh you during your walk.