Traditionally, almonds were Ibiza's main crop, as the almond tree is native to the island's arid soil, and together with carob and olive, it has formed the basis of the island's agricultural production and is an essential component of some of the most celebrated recipes in Ibizan cuisine.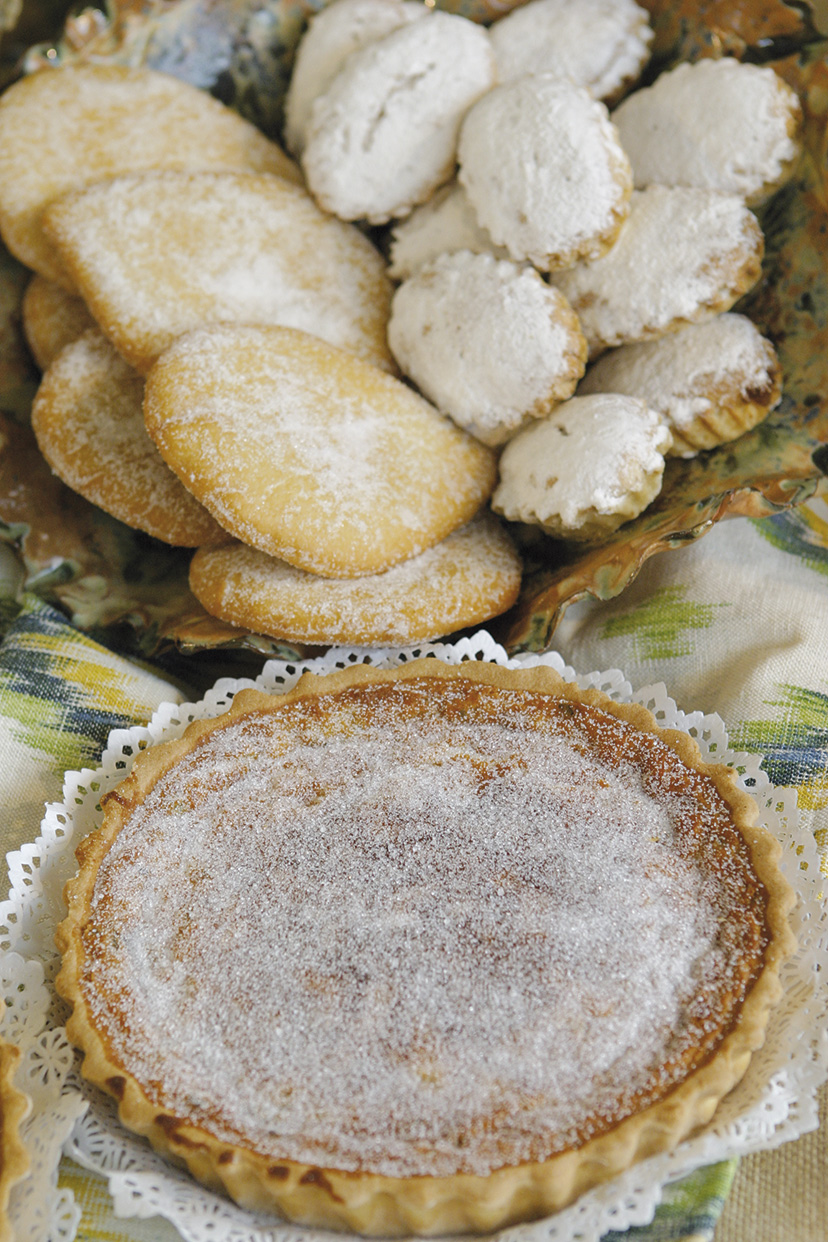 Almonds are one of the main ingredients in both savoury dishes and delicious sweets, and are often used to enhance other flavours. The "picada," a mixture of almonds added to dishes such as bullit de peix or borrida de rajada, two typical fish stews of the island, give both of these culinary creations a special flavour. However, where the unique taste of sweet and aromatic Ibizan almonds really shines is in local desserts and sweets, such as Salsa de Nadal and the country madeleines.
Salsa de Nadal, as its name implies, is a typical Christmas dessert made from almonds, chicken stock and sugar, which is eaten during the festive period. However, the country style madeleine is a traditional sweet cake that you can find all year round and it is a real treat, especially if you love Mediterranean flavours, as it is similar to sweets from other countries in the Mediterranean basin.
Made from puff pastry, the filling is prepared with ground almonds, sugar, cinnamon, lemon, eggs and icing sugar. Fresh out of the oven, their crunchy exterior gives way to a creamy centre where almond is the star ingredient. Perfect for an afternoon treat with a coffee or a glass of Ibizan herb liqueur, a country style madeleine is a taste of the true flavours of Ibiza.
Many of the island's traditional ovens bake this sweet all year round, and, along with other typical sweet pastries such as the flaó or the ensaimada, it makes an ideal souvenir to take home from Ibiza. And don't let the name fool you, because in actual fact, this little cake bears no resemblance to the madeleines we know and expect which are high and dome shaped, whereas the local ones are oval, and flatter in shape. Nevertheless, their flavour is incomparable and anyone with a sweet tooth is in for a treat. Bon appetit!