Discovering the details and secrets of the white island through the works of important international artists, who found their main source of inspiration in Ibiza, is one of many of the cultural activities that the island offers. An essential stop on this art-inspired tourist route is Espacio Micus, an intriguing little art gallery in a rural setting in the countryside around Jesús, and it is a tribute to the prolific work of the German painter Eduard Micus, who lived on the island for over thirty years.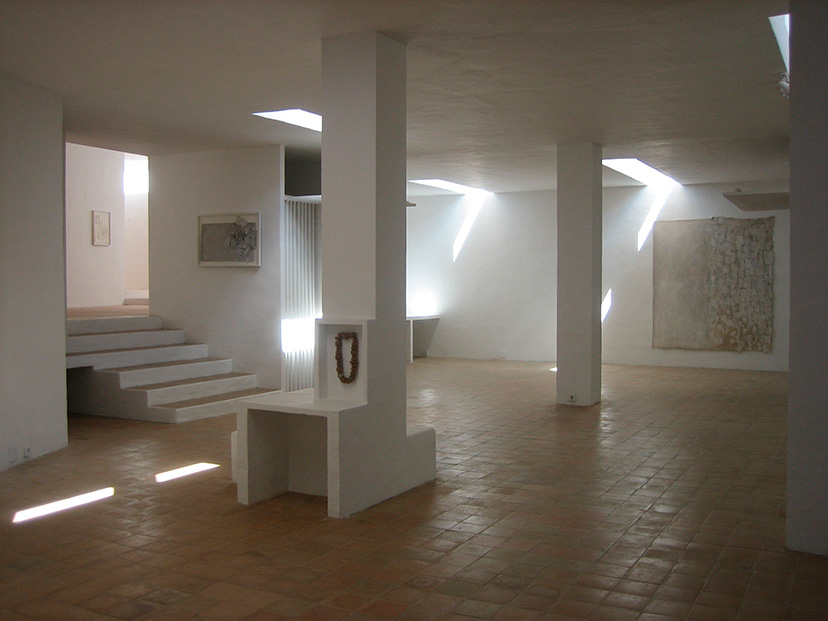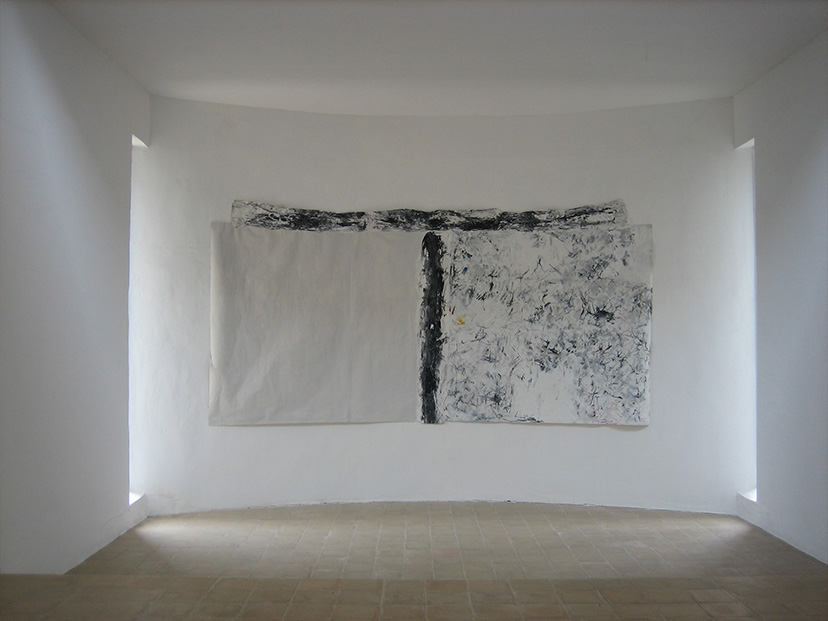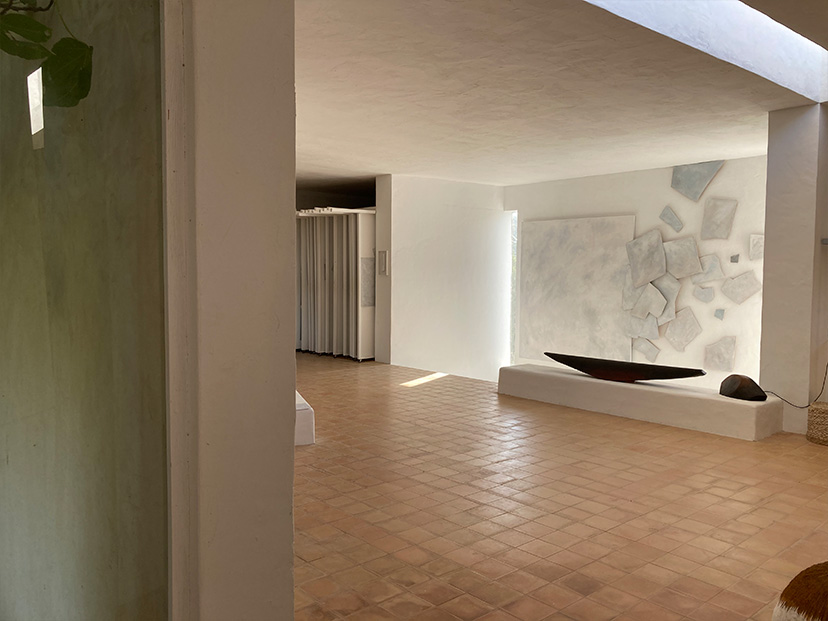 Micus was born in Höxter in Germany in 1925 and died in Ibiza in 2000.  The painter began to draw in childhood when an accident left him bed-ridden, and as the years progressed, he became an essential figure in the German artistic vanguard. The Espacio Micus, – literally the Micus Space- was designed by the artist himself and is completely integrated in the island countryside, providing a place for local, Spanish and international artists to exhibit their work. It is a simple space with the sole aim of providing a place to experience and feel the inspiration that marked the life and work of some of the great names of European art and architecture in the 60s and 70s, from the 20th century to the present time.
The white rough-hewn walls that recall traditional island homes provide the ideal backdrop for the most contemporary and lively artworks. The huge windows conceived by Micus as a work of art in constant evolution, ensure that the exhibition rooms are bathed in natural light, so characteristic of the island and which captivated the German painter on his first visit to Ibiza, which he chose as his permanent home for his family in the early nineteen seventies.
The gallery is a further reflection of Micus' work, which is full of subtle details and contrasts, all-enveloping, respectful of nature, and perfectly integrated in the surroundings, and with  the materials and admiration for the light and the whiteness so typical of the Mediterranean.
The Espacio Micus is open on Sunday mornings and visitors can view the artist's personal collection along with various exhibitions organised on a temporary basis.
Micus' work can also be found at the Ibiza Museum of Contemporary Art in the walled town of Dalt Vila, one of the oldest contemporary art museums in Spain.