Given the sea that surrounds the Ibizan coastline, with its transparent waters in shades of turquoise and blue, thanks to the white sand, and the sea grass that flourishes on the seabed, it is normal for marine products to play a major role in the island gastronomy. There are dozens of recipes, legacies handed down from parents to children and from children to grandchildren; they are the closely guarded treasure of generations of fishermen and they have elevated local cooks and chefs to the highest echelons of an extraordinary cuisine, and all have one element in common, namely the fish and shellfish of Ibiza. However, if we had to choose just one dish from all these treats, it would be the bullit de peix that stands out.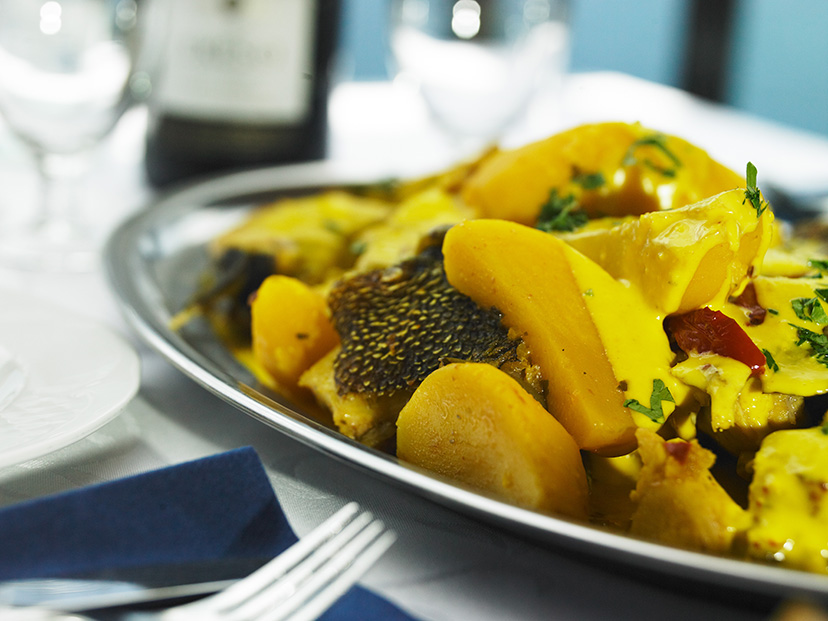 Don't be put off by the translation of bullit de peix, which means "boiled fish" in Catalan, it is actually an exquisite dish with an age-old tradition that began on the fishing boats when the fish that remained unsold was cooked. Far from being a simple not particularly tasty dish, bullit de peix is impressive, filling and absolutely delicious. There is no question that it is the best way of tasting and enjoying the culinary heritage of our island.
The basis of this dish is always the same: a sofrito of sautéed vegetables (a key component of the island's sea food cuisine), garlic, rock fish, potatoes, and water. The combination of flavours is simply incredible. From this basic foundation, you can find numerous variations, there are places where it is served as a soupy dish, others where further accompaniments are provided such as crabs (to give flavour to the broth ), cuttlefish or green beans… there are infinite possibilities, but unquestionably the most popular way of enjoying this special dish is by separating the pieces of fish, potato and other accompaniments and serving them with a sauce made from alioli –garlic mayonnaise – and the broth from the bullit de peix.
And what do we do with the cooking broth? At this point, rice is our friend, either cooked a banda, with cuttlefish in an incredibly fine and tasty layer, or soupy so that it can be eaten with a spoon. Although the rice is normally served after the fish, some restaurants reverse this order. Whatever the method, it is a special experience which is well worth trying.
Today the trio of fish used to make this dish usually include roja (scorpion fish) anfós (grouper) and gallo (John Dory), although the essential origins of this dish call for any rock fish that is available to make this delirious recipe. But just one thing! Whenever you are offered fresh island fish, make sure it bears the Peix Nostrum label which is a guarantee of top quality, freshness and taste. Go ahead and try bullit de peix, it will be worth your while!