With the summer's end comes the season for harvesting carob, a fruit that is synonymous with the Mediterranean and which is part of the culture, tradition and the local landscape of the island of Ibiza.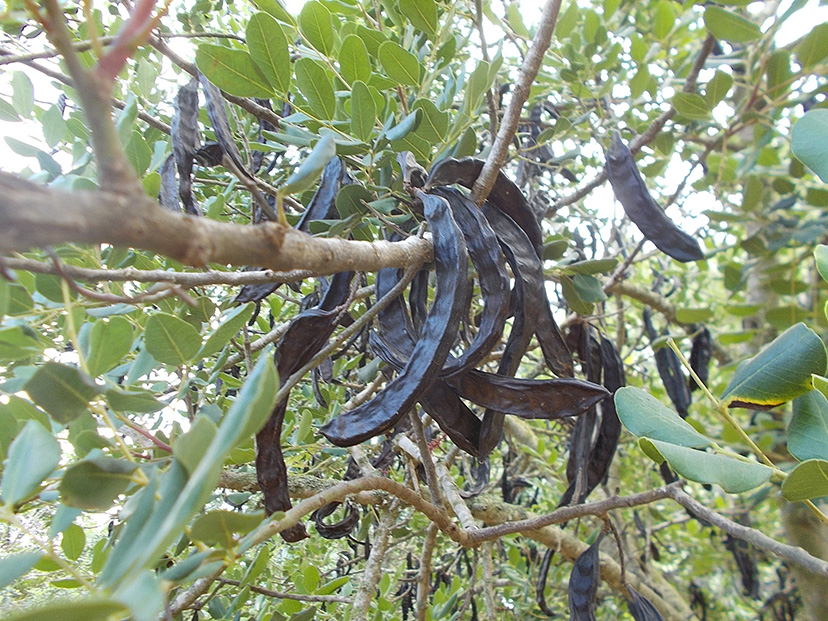 In the case of Ibiza it is also important to highlight the fact that, following years of basically considering the carob merely as animal feed, the crop has today been rehabilitated and its increased cultivation is due to the current use of this unusual product as a culinary ingredient. In this way the carob has progressed from being viewed as a somewhat unrewarding fruit with past links to famine and survival, to featuring as the star ingredient in many savoury dishes and desserts, and which has come to be considered a "superfood" given its numerous properties. It is no accident that carob has gained a reputation for its many antibacterial, antiparasitic and nutritional properties. The pulp of this fruit is extremely high in fibre and is also rich in antioxidants and so its benefits are undeniable.
As a result, brand new recipes are increasingly emerging, along with new uses that contribute to making this crop more profitable thanks to the growing numbers of consumers of this fruit. We should recall that Spain is the top global producer and exporter and in the Balearic Islands the annual carob harvest accounts for approximately 20% of national production.
The island's agricultural sector is working on establishing and improving the crop, and exploiting the carob, driving and increasing production, marketing and distribution of the local product, a product of the land, as a quality item that distinguishes the island marking it out with added value.
This is the goal because by caring for and working the land, creating synergies that help tourism look towards the island's interior, placing value on the quality of product and recognising local crops, we are creating a unique opportunity to offer visitors quality and commitment to the land. Small steps that nonetheless take us forward to recovering the agriculture and products that, like the carob, have considerable potential for the island economy.
Flours, chocolates, milkshakes, biscuits, food supplements, there is an endless list of new, healthy and organic culinary products based on carob, the fruit that has become the true black gold of Ibiza. A unique flavour, that is gaining ground among the most demanding palates for its originality and quality.