Ibiza is known for its excellent cuisine, based on seasonal local produce. Delicious dishes that match perfectly with wines that are also produced on the island, wines with a taste and tradition that together bear the seal "Ibiza Vi de la Terra" which recognises the wineries producing wines that retain the ethnological and cultural values of the island. It is a way of working and producing based on sustainability and respect for tradition, that has led from local wines which were produced on family farms in a totally artisanal way, to significant wine production, producing wines that are admired and that have gained international awards.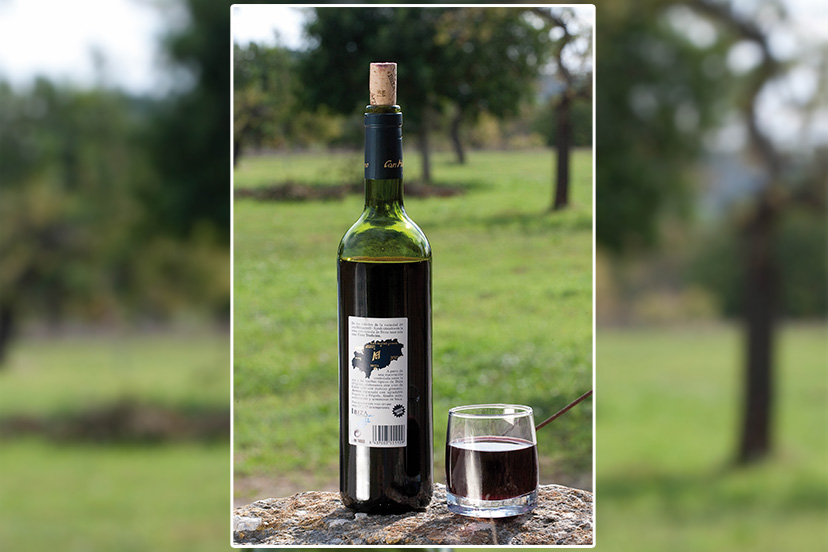 There are five brands that bear this seal of quality and guarantee of their origin: Can Rich, Can Maymó, Ibizkus, Xumeu Vinya, Ojos de Ibiza and Blacknose, which produce rosé, red and white and sparkling wines with local grape varieties such as the red Mourvèdre, Tempranillo, Merlot, Cabernet Sauvignon and Syrah, and the white Macabeo, Chardonnay, Muscat of Alexandria, Muscat de petits grains,  Parellada and Malvasia. These wineries have also become excellent places to take a trip to the island's interior where you can enjoy a wine tasting and, on a guided tour, learn how the wines are made, while taking in views of some of the most treasured parts of the Ibizan countryside.
The vineyards are scattered over the Ibizan fields with their beautifully ordered rows of vines which come to fruition in September, at the wine harvest, when the grapes are transformed to become fine wines with body, density and flavour. The wines of the Ibizan terroir reap the legacy left by the Phoenicians who were producing wine on the island in 700 BC, a tradition continued by the Carthaginians and the Romans, and they are one of the island's gastronomic treats that deserve to be celebrated and enjoyed.