The Paseo de S'Alamera, one of the most characteristic places in the municipality of Santa Eulària, hosts the popular hippy market every day except Wednesdays and Sundays, from May to October.
According to the artisans that make up this event, the flea market started up almost spontaneously in 1979 among a group of travellers from different cultures and nationalities. Today, through this association, they maintain the hippy essence that has made Ibiza so famous through its unique creations produced and inspired by the island and on sale at its stalls on market days.
Jewellery, leather, woodcarvings, costume jewellery or textiles are some of the treasures sold personally by the artisans at their stalls, in pleasant surroundings and with beautiful views.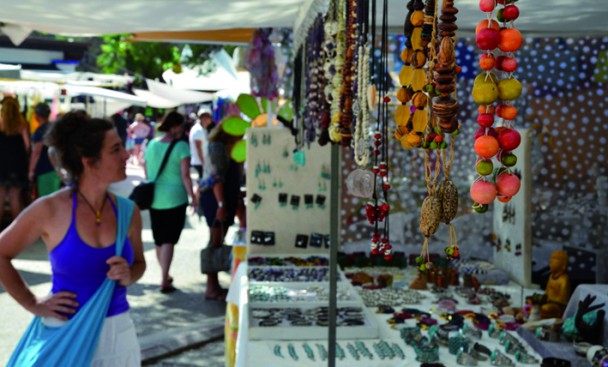 Date: May – Octuber, All years
Openign hours: 10am to 7pm. exept Wednesday and Sunday.
Place: Santa Eulalia del rio