There is a place on the island were time goes by as in the olden days, unhurriedly, unpretentiously. It is the village of Balàfia, close to Sant Llorenç; a tiny town with barely seven peasant houses and two Arab defense towers.
Balàfia's village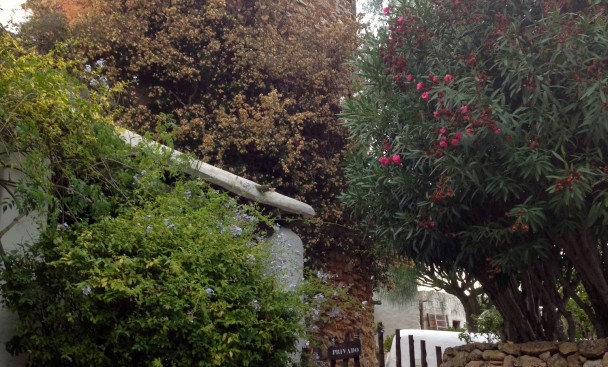 Balàfia's village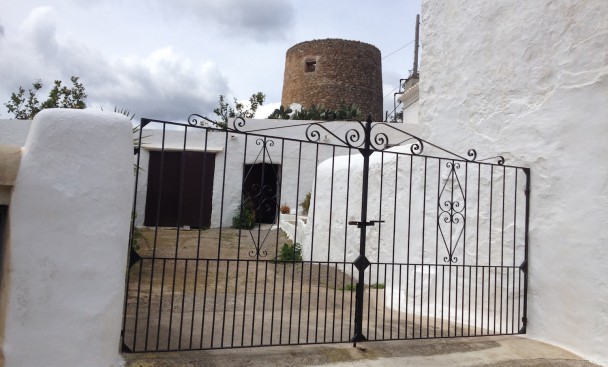 Balàfia's village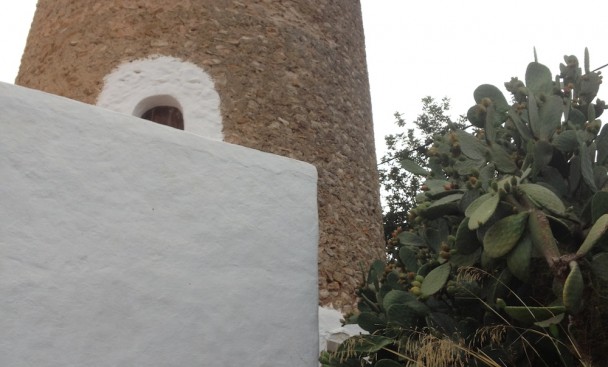 Tower defense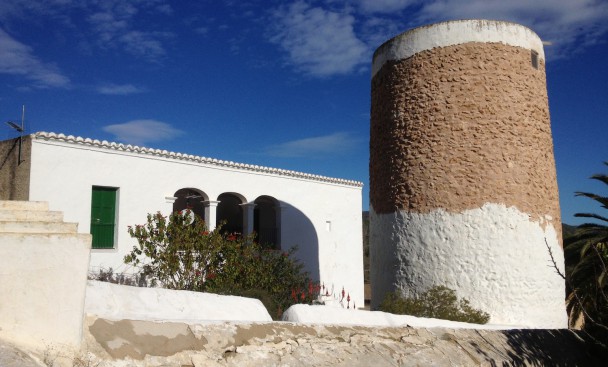 Can Pere Musson tower
This enclave on the island is one of the best examples of Ibiza's traditional architecture, and it has great value due to the funny formation of the houses, which is an only block perfectly adapted to the terrain, but keeping their privacy. In fact, it is the only block of houses on the whole island, a rare thing in rural Ibiza, since most country houses are scattered.
The towers were built by the very peasants to protect themselves from the regular Berber corsair attacks during the 16th and 17th centuries. The white crosses painted in the towers were part of the ritual that protected the houses from any attack.
It will be worthwhile to visit Can Pere Mosson tower, a three-floor tower, half of which is whitened, which has been catalogued as Place of Cultural Interest.
Balàfia is a small inland corner where carob can be smelled, and the cicadas heard. Where roosters crow, and… Watches stop!