In Portmany bay, we can see some of the best sunsets on the island. Every afternoon, when the sun comes down, the bar and restaurant area from Ses Variades fills with music and color. People of all ages find their spot in the beach, on the rocks, or they sit at the table of a bar, so as to immortalize the magical moment. No one is willing to miss this natural spectacle that the island enjoys in a quite authentic way.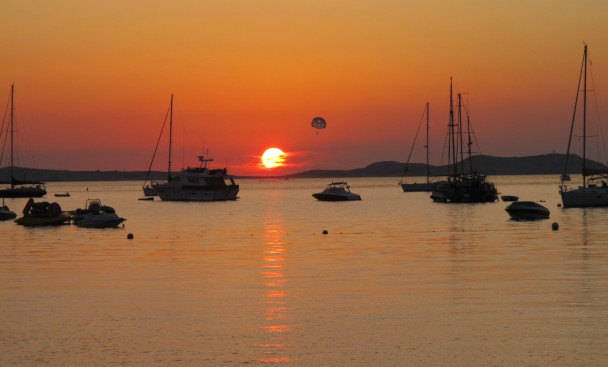 Sunset at Portmany bay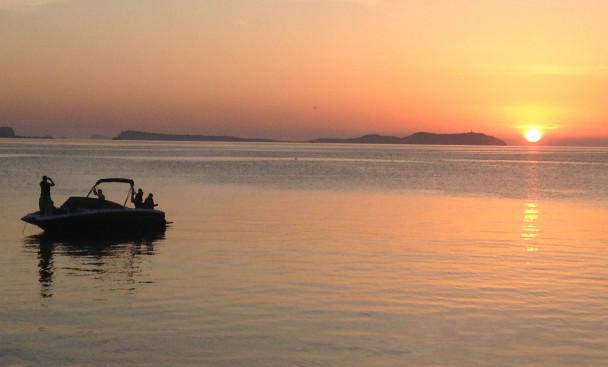 Sunset at Portmany bay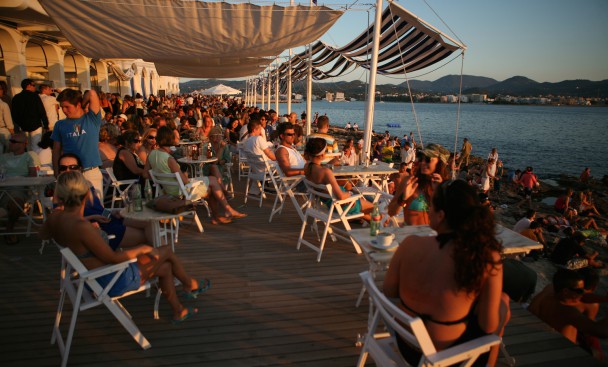 Atmosphere in Caló des Moro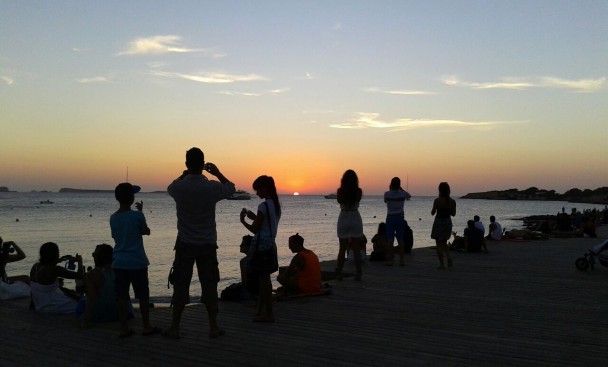 Atmosphere in Caló des Moro
The sunsets can be seen surrounded by music, jugglery, and good atmosphere, while enjoying a drink or a soda; alone or in company; letting yourself be moved by the magic of the moment. Another way of living the most famous sunsets in the world is from the sea, on board the catamaran, on a paddle surf board, or floating in the air while parasailing.
To the rhythm of music, very slowly, the scenery shades into pastel tones. When the sun sets over the horizon, the viewers break into applause. No doubt this moment will remain engraved in everyone's mind forever.