Ibiza is globally known for being the capital of nightlife, music, and party. During the summer, the main musicians, artists, and deejays from every corner of the world gather on the island to give rhythm to summer nights. Ibizan discos are known worldwide, and its massive parties bring together hundreds of young people willing to live endless nights. But there is an enclave that puts together the entire nightlife environment before massively upgrading to discos: La Marina neighborhood.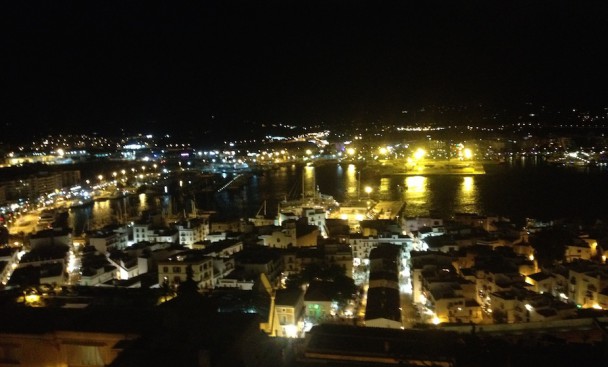 Night views to La Marina neighborhood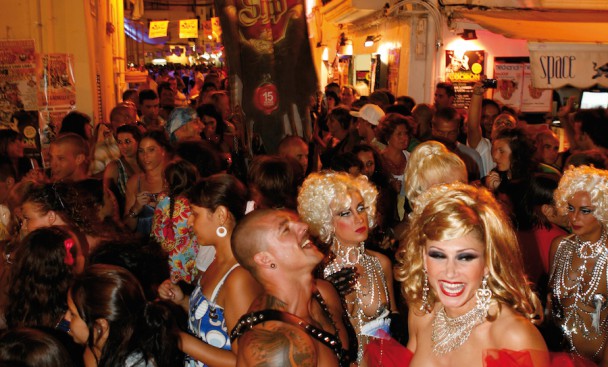 A street of La Marina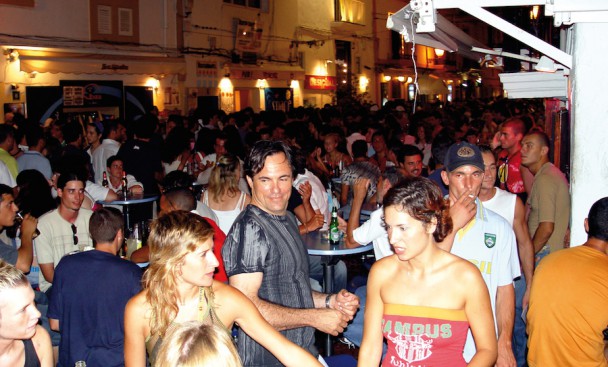 Night atmosphere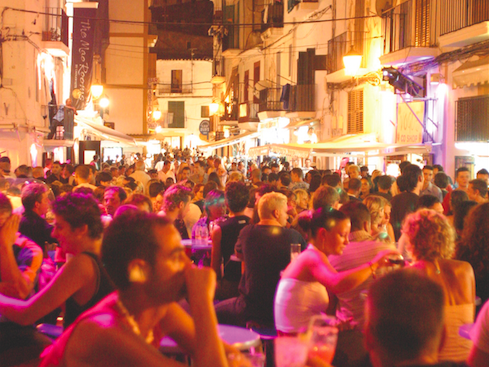 Terraces full of people in La Marina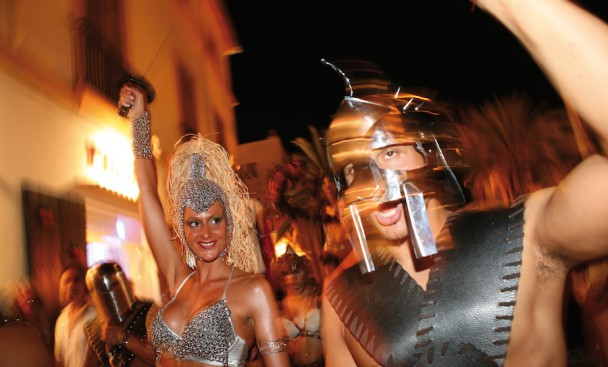 Passacaglia
When the sun comes down, Ibiza's port is filled with a great atmosphere: tourist couples enjoying an ice cream after dinner, young people having drinks in the outside terrace of a bar, disguised street entertainers promoting the night parties… Everyone comes together in the backstreets of the old fishing neighborhood.
Without a doubt, this area is the best place to get to know the endless heartbeat of Ibizan nightlife. After a good dinner in one of the neighborhood's restaurants, visitors can taste an artisan ice cream while walking down the streets, or they can visit the handicraft market in La Marina, open every night during the summer.
It will be worth your while to wait for the street entertainers, the passacaglia, with their extravagant disguises and their live performances. They will leave more than one with their mouth open. And nightbirds can spend the night in one of the famous discos on the island, dancing until they drop.