It is said that Ibiza is not white, as its name has given it credit for, but it has three colors: red for the field, green for the trees, and blue for the sky. There is no better place on the island to watch this beautiful tricolor palette in all its splendor than Es Broll de Buscastell, a valley located in the heart of Sant Antoni.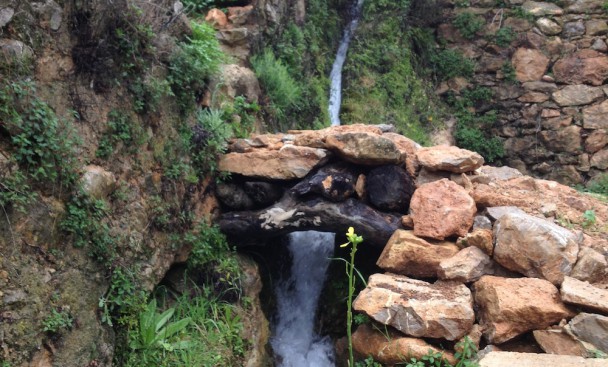 Es Broll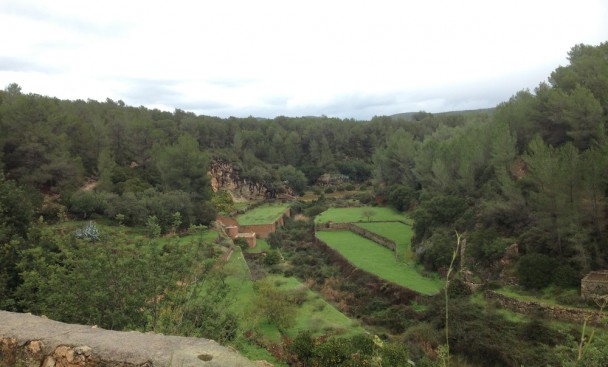 Valley of Buscastell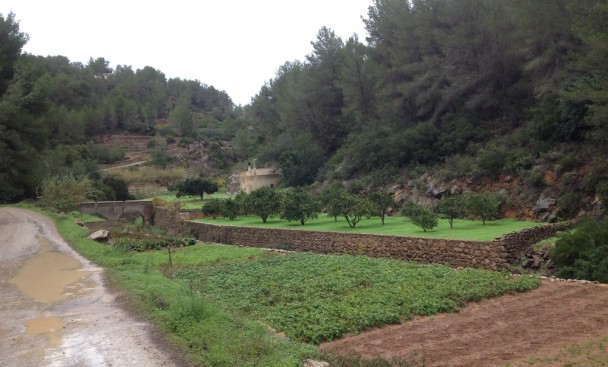 Valley of Buscastell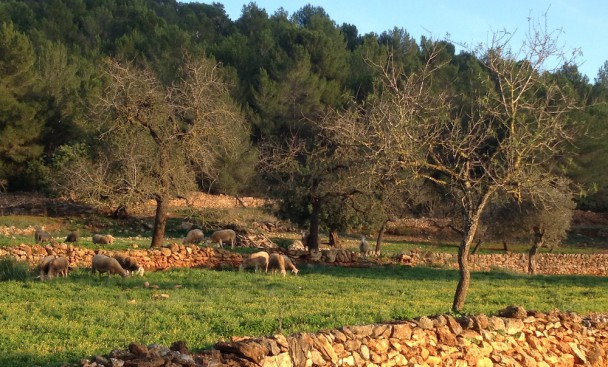 Field of Buscastell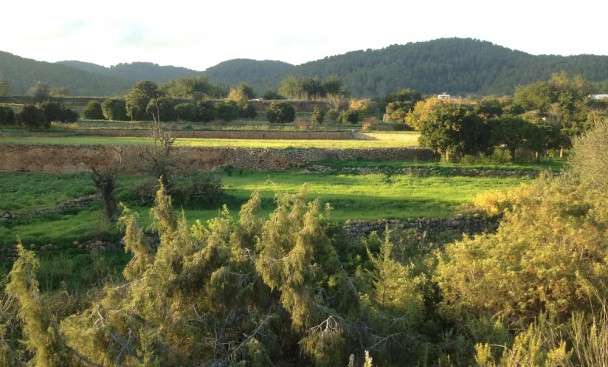 Forada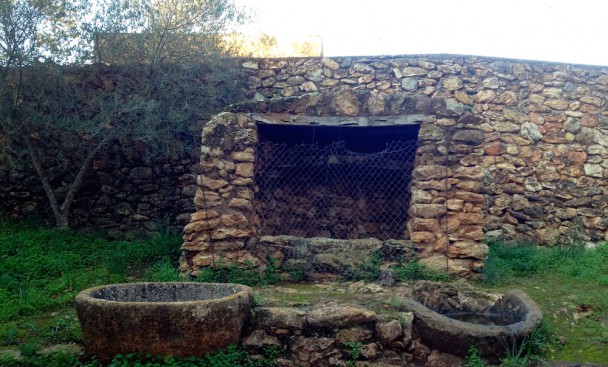 Well of Forada
If we step into this territory, we will be able to see the croplands fed by the water that comes from Es Broll stream, the most abundant aquifer on the island. This bucolic setting is of a red and fertile land; the field is green and humid; the sky, clean and of an intense blue color. Walking down the unpaved and partly uneven path, the sound of the water is ubiquitous through the mills, fountains, canals, pools, and Andalusian ditches.
Close to the path is where Es Broll spring is born. It gushes from the mountain to bathe the valley. It is an artesian well that grows naturally due to hydraulic pressure. During the spring, or after rainy season, it flows with vigor. The life in the valley revolves around the fountain. For many years, crop owners have been sharing the use of water by time slots so that everyone can have access to such treasured good. Formerly, this water was also used to move several flour mills. Some remains from these mills still stand.
This area is also rich in popular culture, with mythological characters such as the "crespells", malignant creatures that growl and spit fire through their eyes. They lived (or still do, who knows) in Es Crespells cave, in the heart of Buscastell valley.