There is a place in Ibiza Island where the ambient temperature remains at 20ºC all year long. It is in the inside of Can Marça cave, in Port de Sant Miquel bay. The cave is located in an unparalleled natural environment with views to Murada and Ferradura islands, Cala des Multons, and Torre des Molar. Although there are more natural caves in the island, this is the most important one and the only one fitted for sightseeing tours. It is 13 meters above sea level and it was formed by telluric currents more than 100,000 years ago. Today, it is practically fossilized and the humidity is kept thanks to the channeling of artificial water. But in its deepest tunnels, the dripping of water still forms stalactites.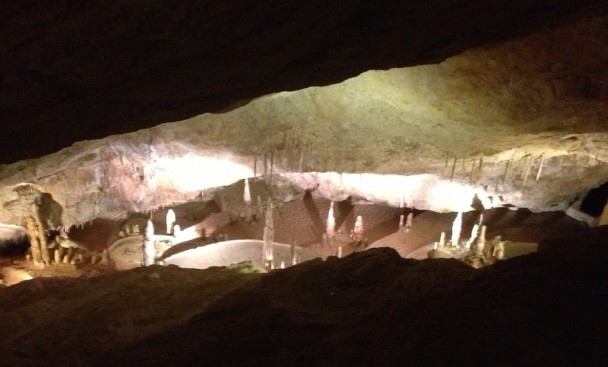 Stalactites and stalagmites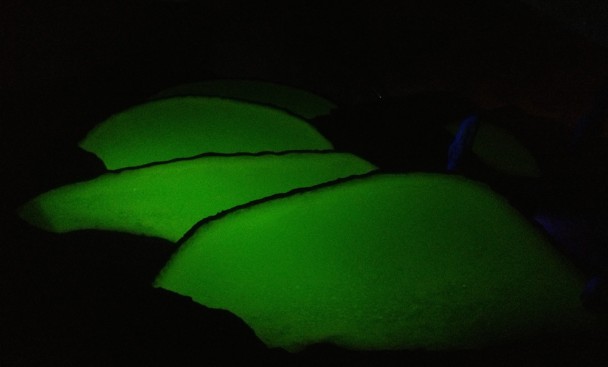 Lake of Wishes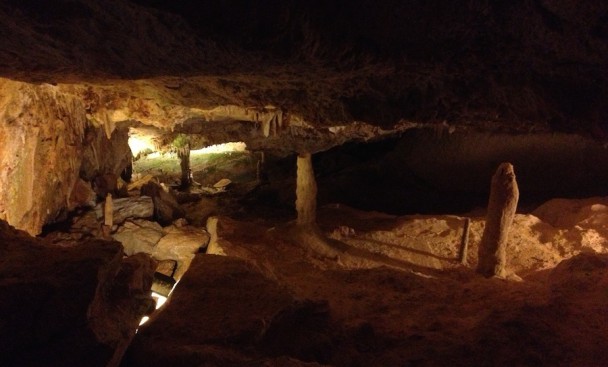 Cave interior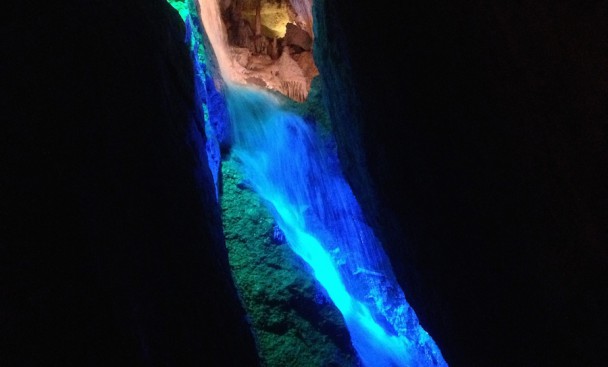 Waterfall with light effects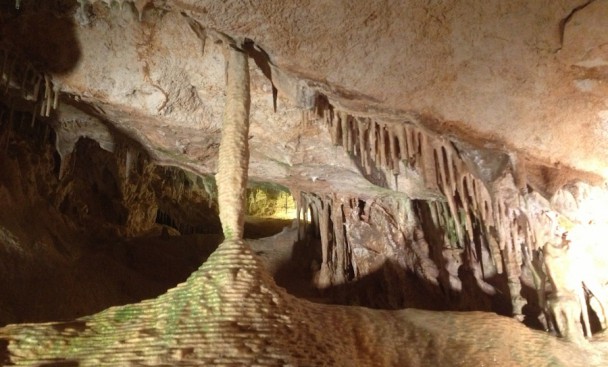 Columns and stalagmites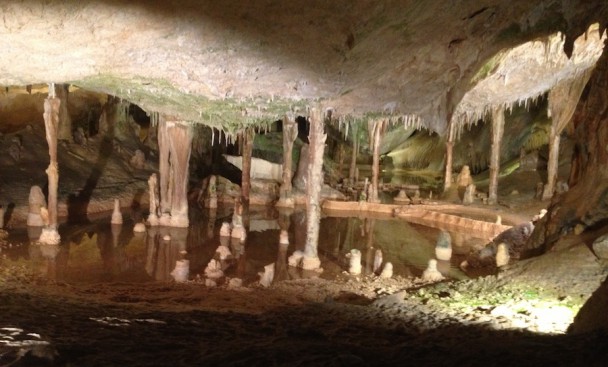 Cave interior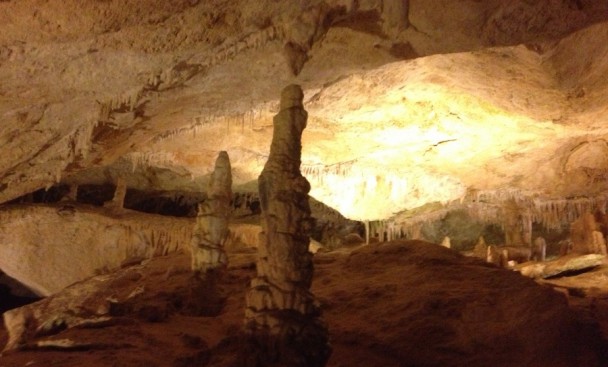 Cave interior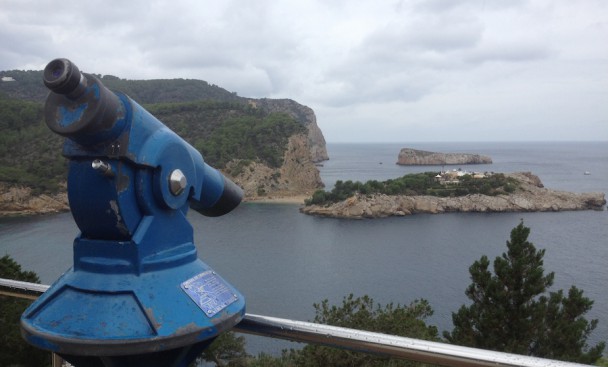 Views from the cave to the Murada islet and Ferradura
Can Marçà was discovered a century ago by a group of smugglers that were looking for a place to hide goods such as tobacco, coffee, and alcohol. They raised their cargo from the sea up to an opening only 40 centimeters wide in the rock. Inside there are still visible signs of black and red paint that marked the entrance and exit, in case of emergency escape. Impressionist painter Joaquín Sorolla immortalized this episode of Ibizan history with his famous painting "The smugglers" ("Los contrabandistas"), painted on the island in 1919 to illustrate the hustle of this group of black marketers, most commonly formed by fishermen.
The fickle geological forms are present in the underground water stream, almost gone now. Geologists have managed to reproduce the conditions in the cave by recovering the artificial cascades and lakes that existed in ancient times. The stalactites and stalagmites grow in funny ways. There are clear images of Buddha, curtains, and mass organs within the humid walls. The stalactites grow a centimeter every 100 years, but it is estimated, that due to lack of humidity, in 1.000 years, they will be gone.
One of Can Marça's jewels is the biggest cascade in the cave, with a spectacular recreation of water, light, and sound effects. Another beauty is the so-called Lake of Wishes ("Lago de los deseos"), an ensemble of small lakes with the name of "gurs", which have had fluorine added to their water to create a fluorescent green effect that seems to carry us to another planet. Its name comes from the visitors' tradition of throwing coins into the lake as a sign of good luck, just in case anyone wants to try their luck…