There are few culinary pleasures more gratifying and easy on our pockets than a good "sardinada" by the sea. And if you add a natural cave setting, the plan becomes unbeatable. This is what Cap Blanc Aquarium is offering, a natural cave located close to Cala Gració, in Sant Antoni de Portmany bay.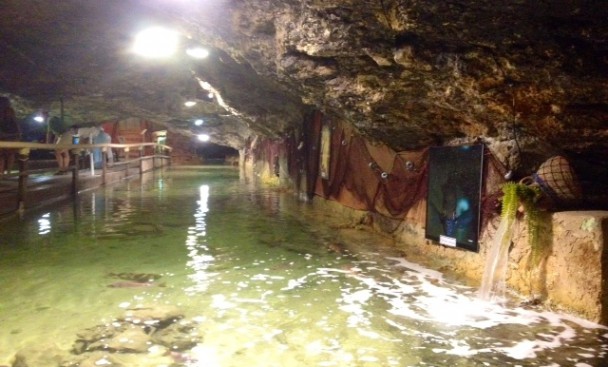 Aquarium's interior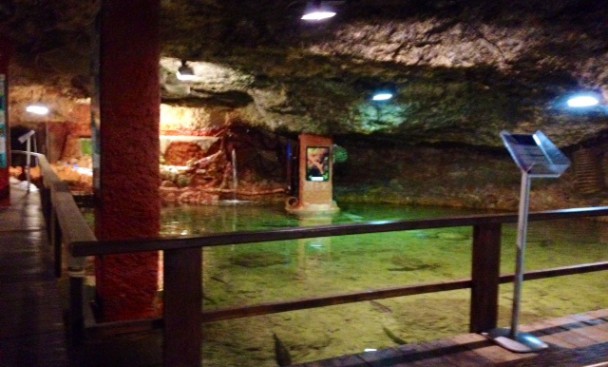 Aquarium's interior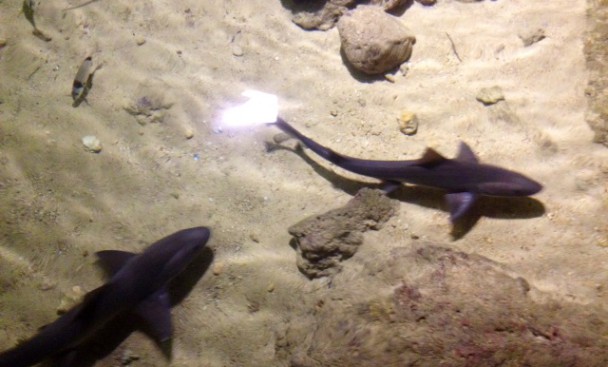 Sharks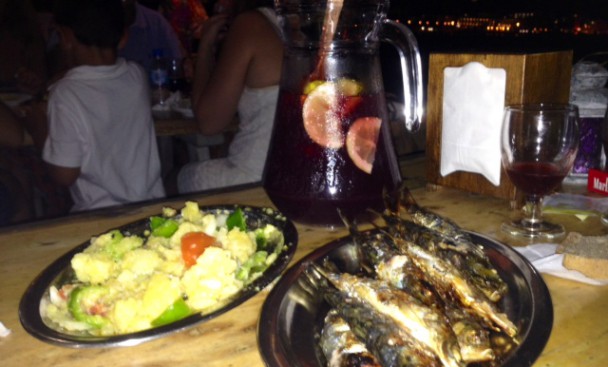 Grilled sardines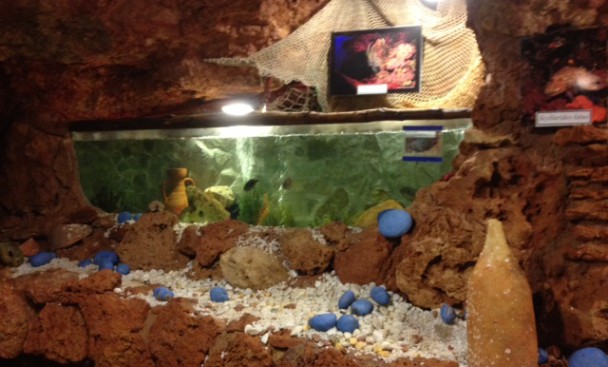 Fishbowl
El acuario está abierto durante todo el año pero en las noches de verano se tuestan las sardinas a la brasa en el chiringuito de la misma cueva. Una opción más que recomendable para unas vacaciones con niños o, en su defecto, con pareja o amigos.
Esta cueva es conocida popularmente como "Sa cova de Ses Llagostes" (la cueva de las langostas) por el uso que se dio a la gruta como vivero de langostas. En 1989 se convirtió en acuario, donde hoy en día se puede visitar una representativa muestra de las principales especies que habitan en aguas pitiusas, además de ejemplares de huevos de tiburón, posidonia, esponjas de mar, bivalvos y otros invertebrados marinos.
Como anécdota curiosa, se cuenta que antiguamente habitaba la gruta el "vell marí" (Monachus monachus), una foca monje ya desaparecida en la costa balear a causa de los daños que ocasionaba en las redes de los pescadores. De aquí que este lugar también se conozca por los ibicencos como "Sa cova des Vell Marí" (la cueva de la foca monje).