There is a place from which you can touch the Ibizan sky: Sa Talaia summit, in Sant Josep. It is 475 meters high, a little more than the Empire State building, and it is the highest point on the island. When the skies are clear and you need to go out and get a breath of fresh air, there is nothing better than going up on foot to enjoy the best 360º panoramic view of the Pityusic Islands.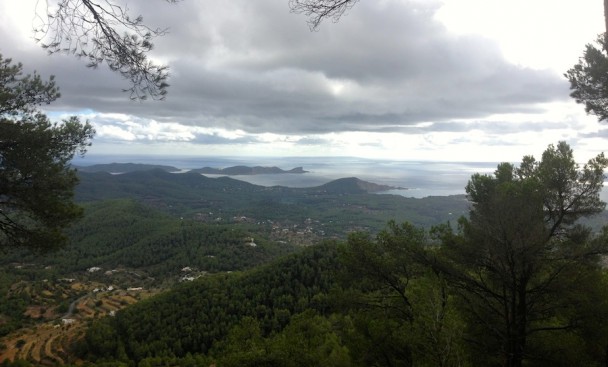 Views from the summit of Sa Talaia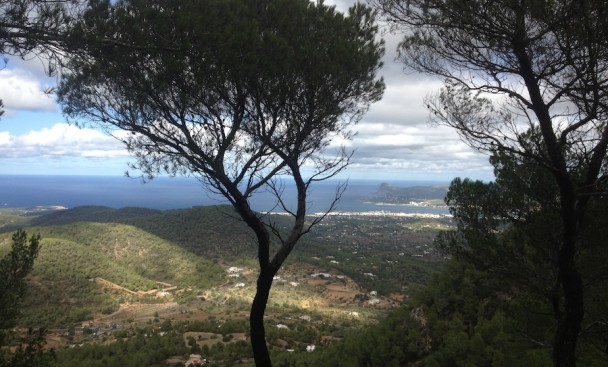 Panoramic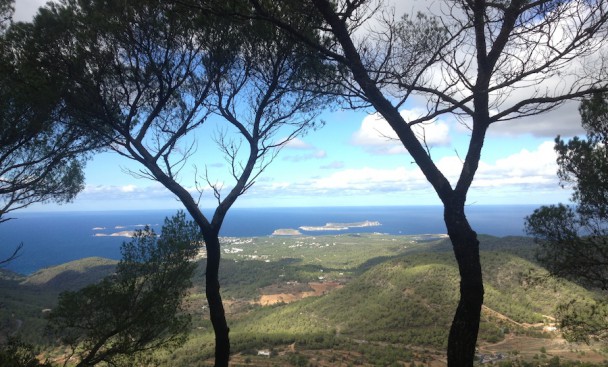 Panoramic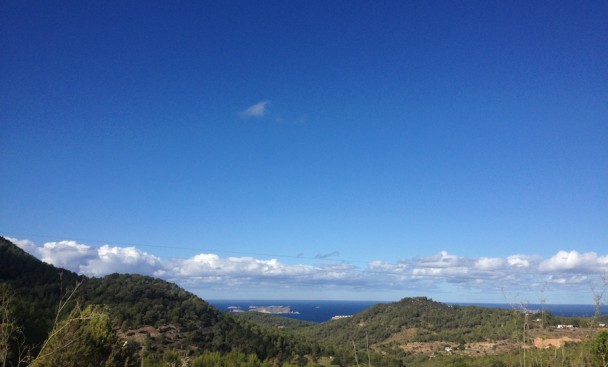 Sa Talaia
You can access the road that leads to Sa Talaia in several ways. One of them can be walked on foot through a path from the village, or by car from the road to Cala d'Hort, where you will find a dirt road on the left that leads to the summit.
Once at the top, hikers will be able to savor the dense silence that tastes like moss, pine trees, and the sea. Wherever you look, the views are impressive. From there, you will see the Portmany bay, the distinctive Cap Nonó, Sa Conillera, and the western islet at your feet. On the other side, you will see the south half of Ibiza and Formentera islands. On clear days, you can even see the coast of Valencia.
This trip can be done either in summer, when the weather is nice and skies are clear, or in winter, when, if you are lucky, the peak will be covered in snow.