In the heart of the island, we come across the small and cozy town of Sant Rafel, known for its restaurants, its whitewashed church, and its Area of Crafts Interest. Years ago, this town was quite a busy passing place that held close to six artisanal pottery workshops. Today, there are only two left, but visiting them is more than recommendable in order to get to know this well-established tradition amongst its inhabitants.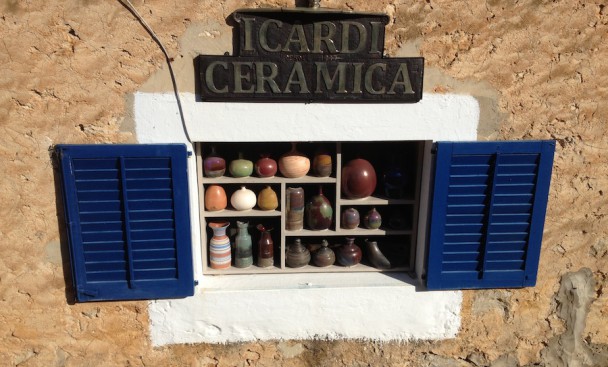 Icardi ceramics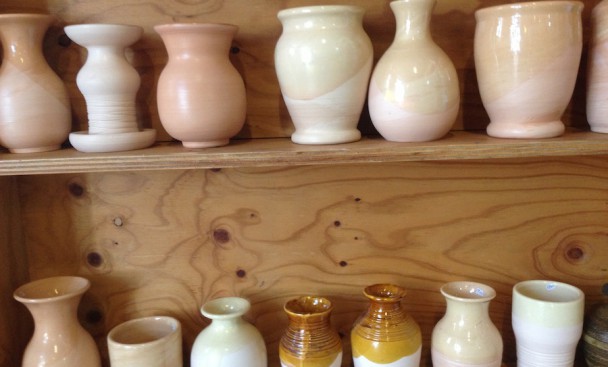 Ceramic pieces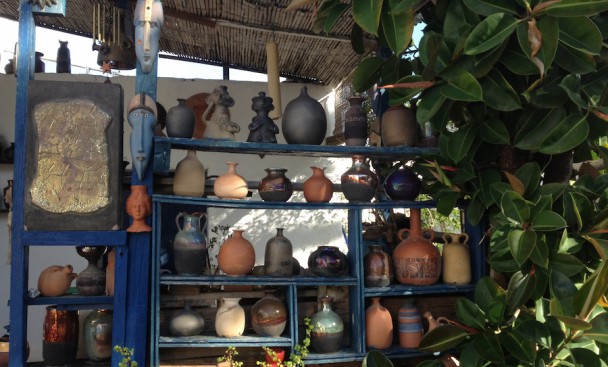 Icardi's handcraft pottery workshop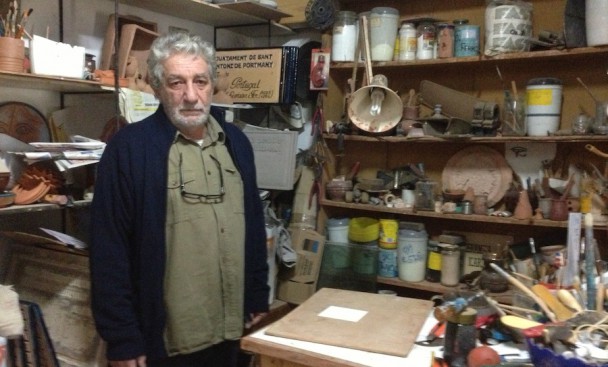 The ceramist Carlos Icardi in his workshop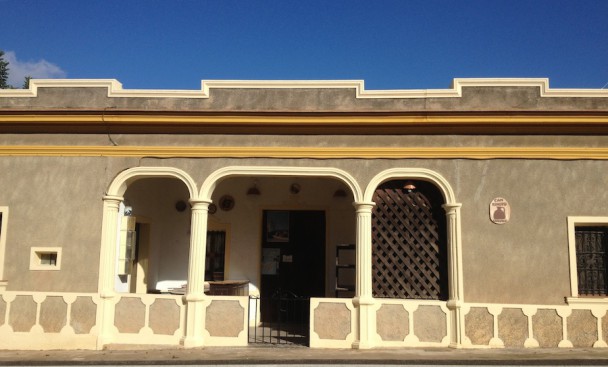 Can Kinoto pottery workshop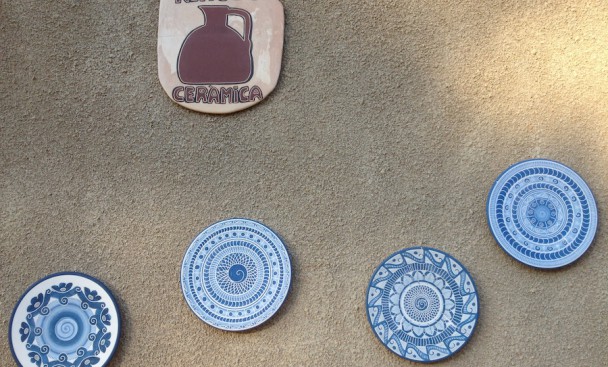 Ceramic plates of Can Kinoto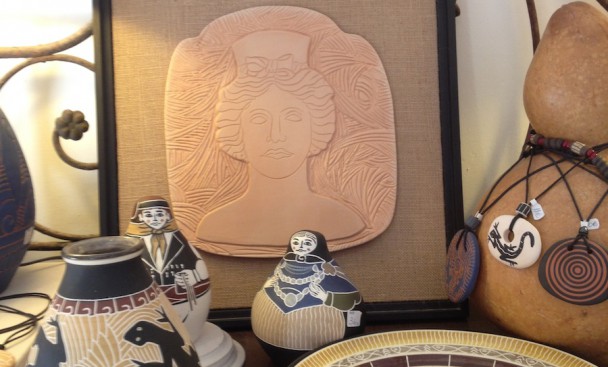 Can Kinoto handcrafted pieces
Ceramic bust of goddess Tanit
Uruguayan potter Carlos Icardi started his pottery craft in 1977. Years later, he opened "Icardi Cerámicas" workshop in Can Ferreret, a beautiful property located in the old road of Sant Antoni. Since then, he has created his handmade pieces while experimenting with various materials, such as clay, glazes, and diverse techniques. Amongst these techniques, he uses glazed pieces, graffito engobes, plates, vases, Phoenician busts, and Raku masks made with this Oriental traditional technique.
His shop is open all year round and his pieces are slowly fired in the oven, slowly but surely. Carlos likes to show his artisanal wheel work through public exhibitions, like the ones held every Thursday afternoon during the summer in Sant Rafel's artisanal fair.
Carme Corominas inherited "Can Kinoto" pottery workshop from her husband in the early 1980s. She became, in an autodidactic way, master craftswoman decorator. She decorates her pieces by hand with remarkable precision and in a totally personalized way. Consequently, each piece is unique and unrepeatable.
Her workshop is marked with colorful ornamental patterns, with ethnic and Punic-inspired drawings, as well as with pottery paintings and costume jewelry. The lizard, Tanit goddess, and the traditional Ibizan peasant figures are this workshop's trademark.
These two workshops have kept the traditional methods that were introduced in the island by Phoenicians and Romans. But they did not close their doors to new techniques and ideas. Their pieces are not only a good souvenir to take home. Each of them has an imprint of the real artistic spirit still alive on the island, thanks to craftsmen such as Carlos and Carme.