One of the most emblematic elements in Ibiza's port is Botafoch lighthouse that turned 150 in 2011. An advisable plan would be taking a quiet walk any given sunny day through Ibiza's Juan Carlos I Avenue up to the light house. The promenade goes by the leisure ports of Marina Botafoch and Marina Ibiza. It is the perfect site for doing some outdoor exercise, such as yoga, and Tai Chi, riding a bike or roller-skating, or simply walking while enjoying the views to the old city.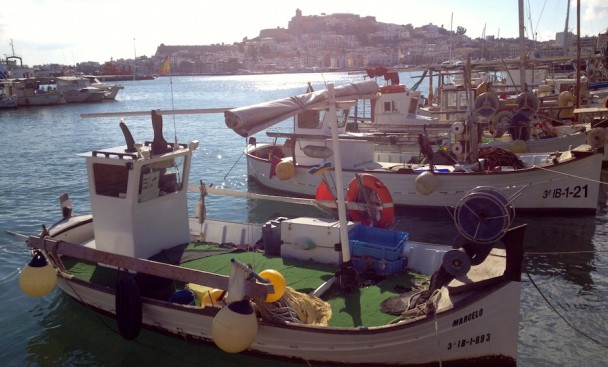 Port of fishermen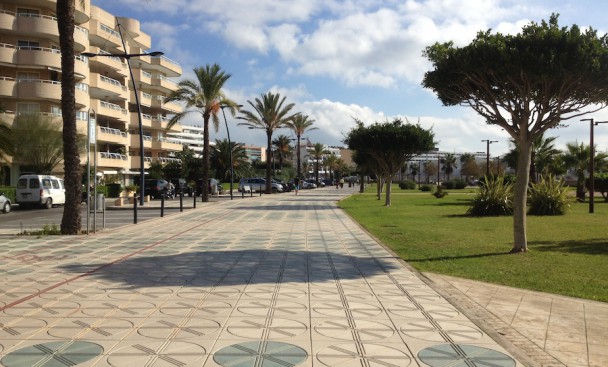 Juan Carlos I passage
Views to the walled city of Dalt Vila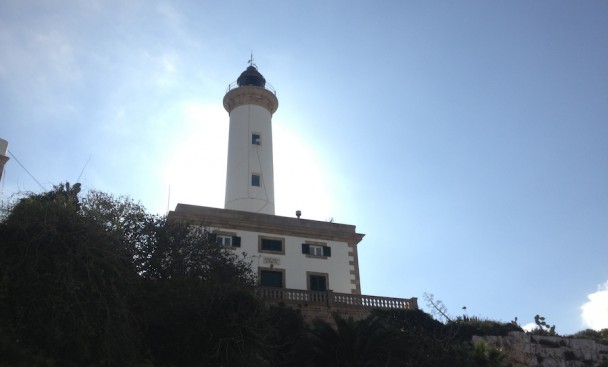 Views to Botafoch lighthouse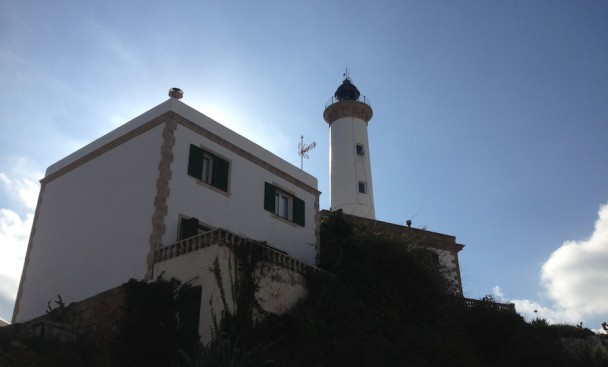 Botafoch lighthouse
The fishing port is a particularly ideal place to capture the beautiful images of fishing boats and "llaüts" (traditional fishing boats) framed by Dalt Vila on the background. Here, we find the fishermen brotherhood, and towards the end of the morning, the hustle from the fishermen's arrival is felt as they come back loaded with their catch after a day's work.
From the bottom of the lighthouse, we can see the stunning 30-meter white tower that rises over the cliff at the feet of the sea. It is said that, in the past, fires were lit at the top of Botafoch islet in order to guide the sailors. It seems that the name of this lighthouse comes from here, since the meaning of the word is "coming-fire".
Botafoch served as a pioneer when electrified in 1918. It was also one of the first lighthouses that offered two-floor housing for the keeper. In fact, it is the last inhabited lighthouse in the Pityusic Islands.