Ibiza is known worldwide for its spectacular sunsets. Although the most popular to tourists' cameras is the one from Portmany bay, the area of Ses Salines also provides an incredible view, in addition to an unparalleled setting: Ses Salines' natural park.
Sant Francesc de Ses Salines church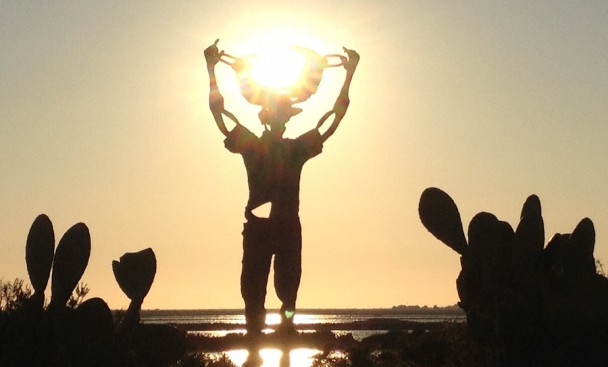 'El Salinero' statue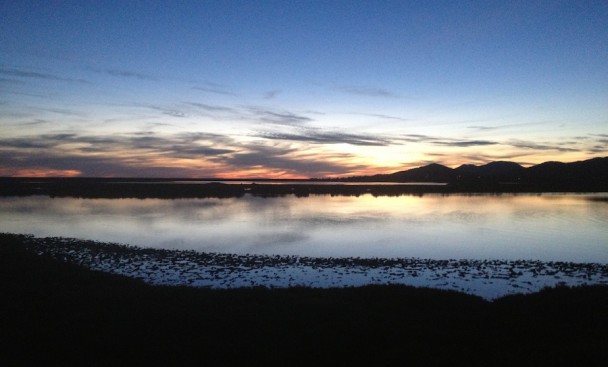 Sunset over the Park
Sunset over the Park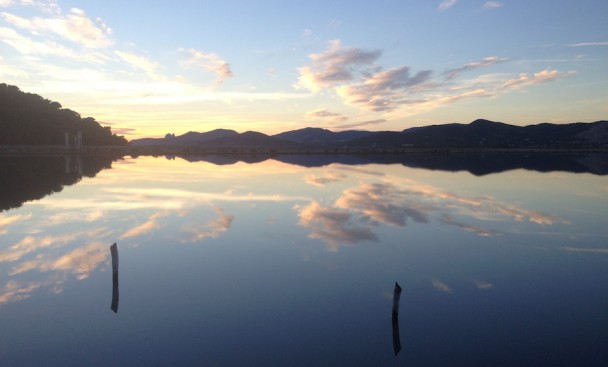 Dawn over the Park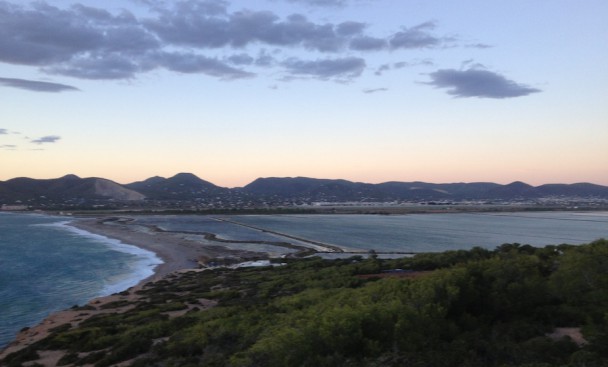 Views to Cala Codolar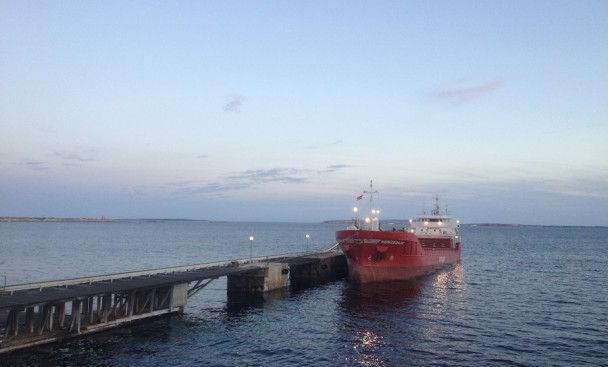 Dock for salt loading in Sa Canal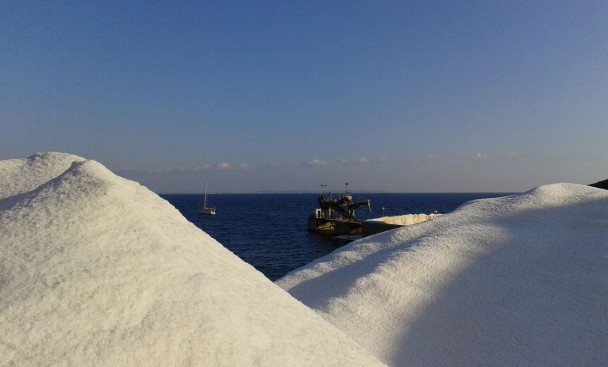 Salt mountain in Sa Canal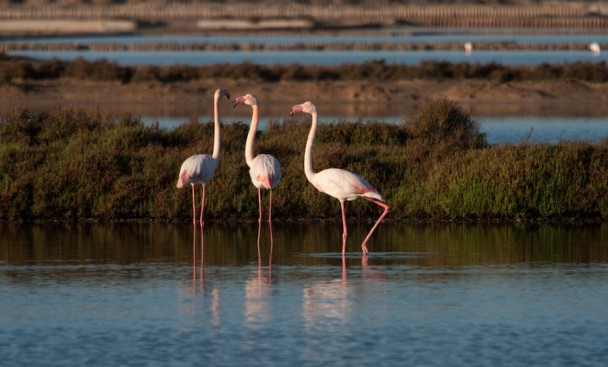 Flamingos in the ponds
The area is over a completely flat surface, so we recommend an afternoon bicycle route around the area. To get to the park from Ibiza city, visitors can take the highway to the airport and get out on Ses Salines exit. The first stop is Sant Francesc de S'Estany, a tiny town with a beautiful whitewashed church from the 18th century, two bars with recommendable outside terraces, and a few houses. Behind the church, you will be able to see the famous monument of Salinero, homage to all workers that dedicated their lives to the millenary industry of salt. From here, you will enjoy a pretty panoramic view to the salt lagoon, and the salt factory on the background.
It was declared nature reserve in 2001. Furthermore, this ecosystem has a great ornithological diversity, like the special area for the protection of birds. Of the 210 listed species, the most prominent are storks, common shelducks, and flamingos that live in the wetlands throughout the year.
The route goes on to Cap des Falcó, close to Cala Codolar. This area offers a magnificent chance for viewing quiet sunsets. At the end of Ses Salines beach, we come across the salt factory. Ibiza was formerly known as the salt island. Today, salt extraction is still carried out through traditional methods, as shown by the gigantic machinery that puts together the white mountains which speckle the scenery. In the town of La Canal, where some colonial style houses still stand, we can contemplate the mechanical gearing that simplifies ship loading. You will also be able to see the different sections of the rail through which the only train on the island traveled, one of the main breakthroughs of the salt industry.
In this route, we can visit the different towers of defense, like the tower of Ses Portes. If we reach Puig del Corb Marí, we will be able to see a complete panoramic view of Ses Salines, Es Freus seafront, S'Espalmador island, which is close to Formentera.