From the beach, over the rocks, there is a lookout and a beach bar facing the sea. There are plenty of places from which to enjoy a sunset, and each of them is a unique and unforgettable scenery to admire the beauty of the Ibizan sunset. Contemplating the sunset from the sea comes as a good option.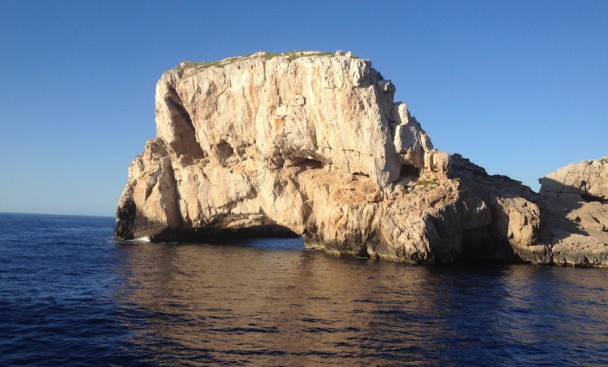 Cruise time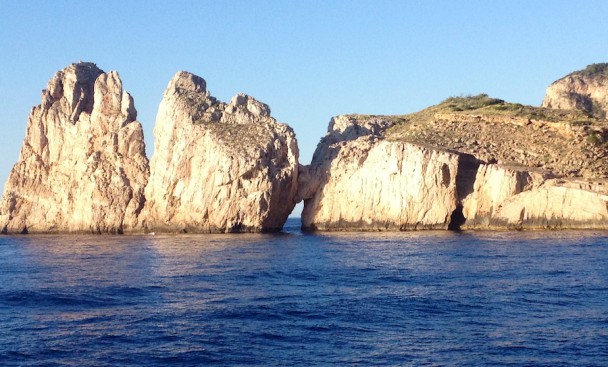 Cruise time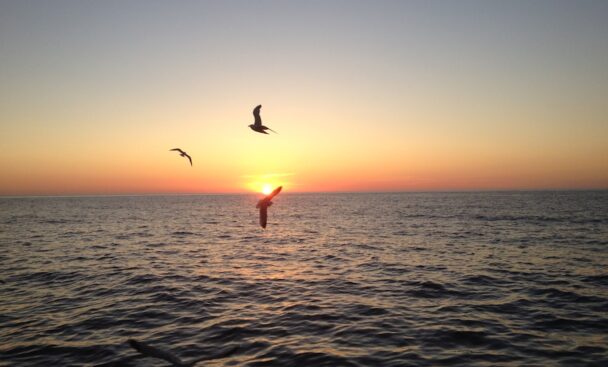 Sunset from the sea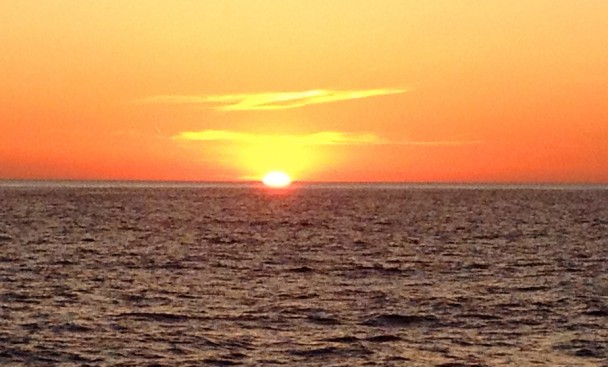 Sunset from the sea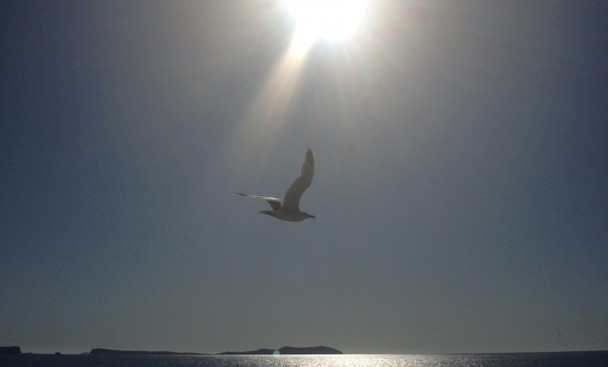 Departure from the boat
One of the best places to observe the sunset in its entire splendor is from the coast of Sant Antoni de Portmany. In the port of this town, there are some catamarans available to travel to the north, one of the virgin areas of the island. From the sea, you will be able to discover the beauty of Ses Variades bay and Cala Gració, and reach Cap Negret and Punta Galera. If you go on sailing, you will pass Cala Saladeta, Sa Foradada, and Cap Nonó. Further to the north, we reach Ses Fontanelles, where Cova des Vi and its interesting cave paintings are located.
In Punta Roja, during rainy season, we will see the thin trail of a fresh water cascade that comes out of the rock. From there, we can reach Ses Margalides islet, a great place to enjoy a quiet sunset. The sun starts to go down and the water turns into an orange color. It is time to let ourselves be seized by the sun's compass that takes over the sea.