In mid-autumn, with the arrival of the first low temperatures, the people from Ibiza get together with friends, family, and neighbors to celebrate the traditional pig slaughter. It has more to it than just a gastronomic side. Slaughters are social and festive events that take place since ancient times. If you have the chance to go to one of these celebrations, you will be able to taste the delicious products from the slaughter, like rice, "frita de matances" (the pig's meat and viscera cooked with different spices), "botifarra" (ibicenco black pudding), and "sobrassada" (paprika sausage).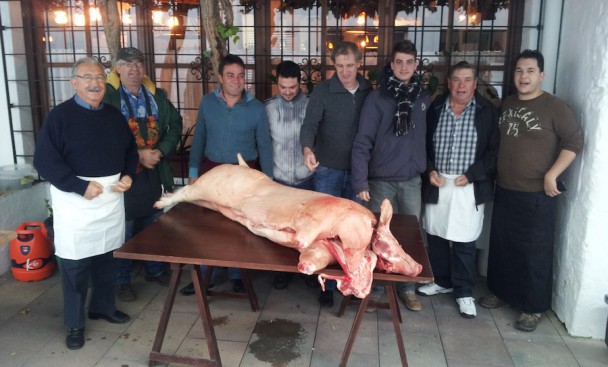 Work team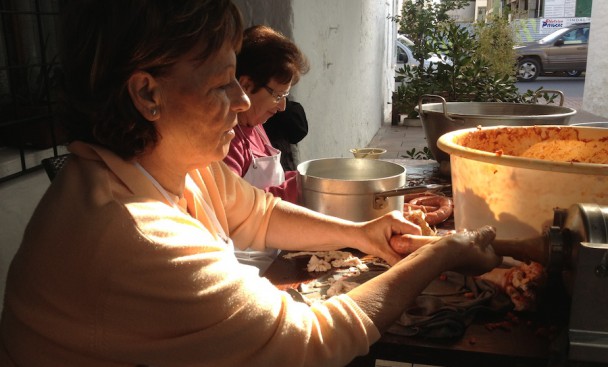 Preparation of 'sobrasada'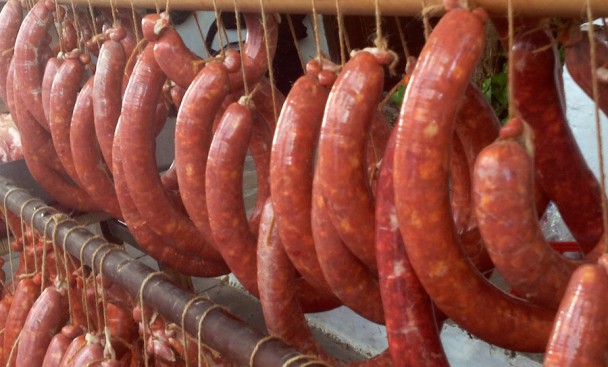 'Sobrasades' ready to cure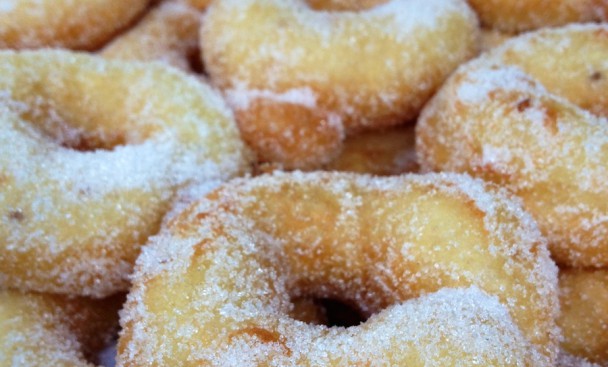 Delicious 'buñuelos'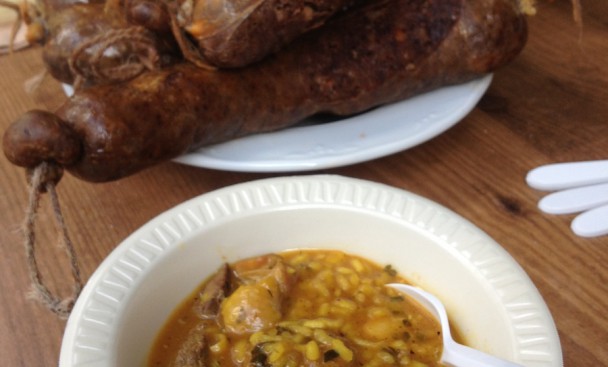 Rice with cuts of pork and 'botifarró'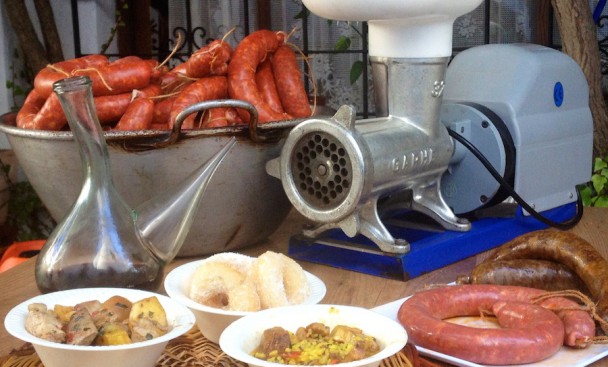 Slaughter products
Work team with 'sobrasades' ready
The pig is fattened all year long and becomes the protagonist of the celebration. Every part of it is used up through a complex process that can take up to several hours. Formerly, the "sobrasada", "botifarra", and the pig's bones could feed a family for a year. Today, they barely last a few days.
The rest of the meat is used to prepare the slaughter rice, with "pebrassos" [1], saffron, and minced meat. The "frita de matances" is prepared with tenderloin, loin, ribs, bell pepper, potatoes, and garlic. Finally, the "bullit" [2] is made with the bones and cabbage. These dishes were eaten in group on the same day of the slaughter as a sign of gratitude to those who helped in this task. To wash down this meal, there is nothing better than a good peasant wine drank directly from the "porron", and some fritters ("buñuelos"), always present on Ibizan tables. Bon  profit! (Enjoy your meal!).
[1] Typical Ibizan mushrooms.
[2] Boiled dish.