Have you ever heard about the "fameliars"? These charming mythological creatures live in some parts of the island. To get to know them better we recommend that you take a walk on the riverside of the only river on the Balearic Islands, Santa Eulària river.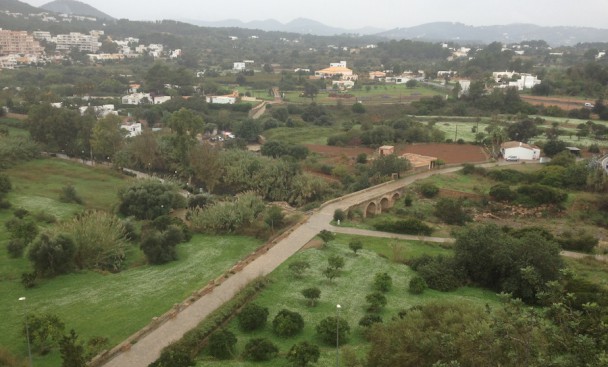 Valley of Santa Eulària's river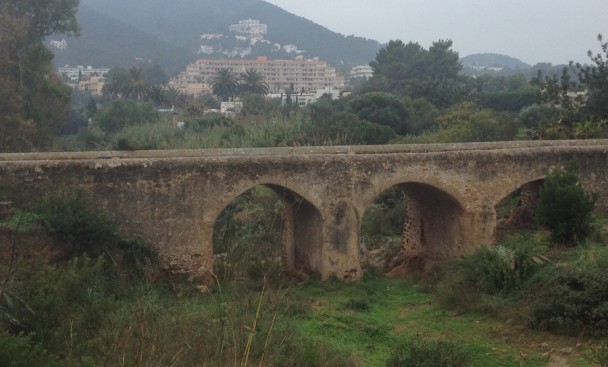 Puente Viejo (Old Bridge)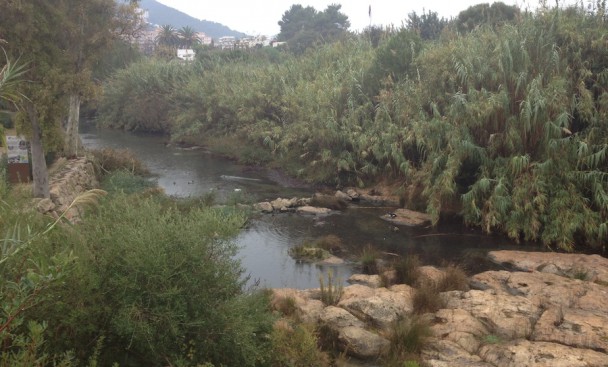 Riverbank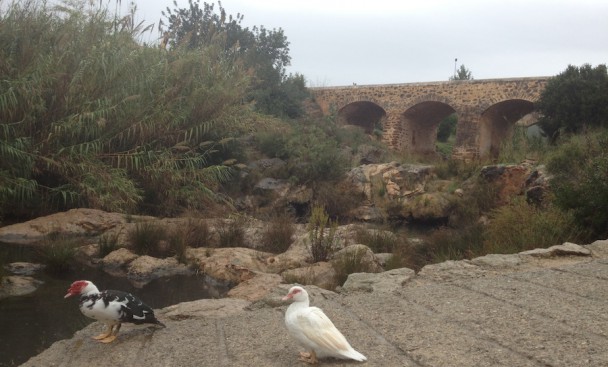 Birds next to the river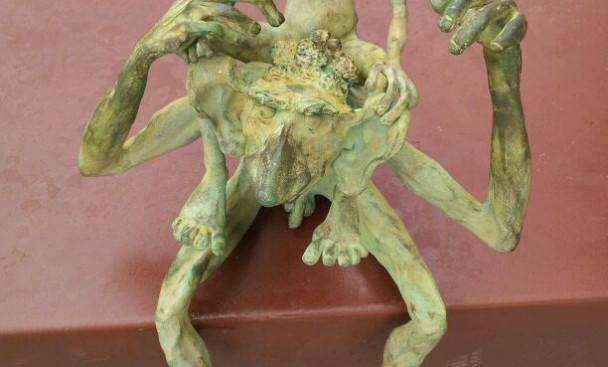 'Fameliar' statue
The starting point is the River's Interpretation Center or Can Planetes, where there are great views to Puig de Missa. Follow the riverside down until you reach the Puente Nuevo (new bridge), built on 1918 to cover the need for a road to the town of Santa Eulària. A little further down we can find the Puente Viejo (Old Bridge), first mentioned in documents from 1717. The flour mills created a constant hustle from transporting cereal and flour sacks on horses and mules, and the river came as a logistic obstacle. The bridge eased the workload and several legends explain that the devil himself participated in its development.
The freshwater from the river flowed abundantly until the seventies, when the extraction of the underground waters due to the tourism boom diminished the amount of water until it left the river practically dry. Several floods such as the one in 1961 bear witness of its overflow. Although the water does not flow as it used to, ducks and birds still swim comfortably through the river. 150 bird species are estimated to live on the river area. These species include kingfisher, herons, and moorhens.
At the feet of the Puente Viejo we find the first traces of the "fameliars" legend. Tradition says that there is a small and ugly being that can only do two things well and fast: work and eat ("feina o mejar!"). On San Juan night, those who wished to own a "fameliar" went under the bridge to pick up a flower that they would later put inside a container, and it would turn into an elf. The problem was that they worked as fast as they ate, and they emptied their owners' pantries in a trice.
It is said that the bridge hides the figure of five of these beings. If you are able to find them all, you should be ready to have a "fameliar". However, we recommend that you have a piece of Ibizan cheese or peasant bread handy, just in case. For the inquisitive people that have not been too lucky, they will be able to see a domesticated specimen in Can Planetes, or in the new s'Alamera avenue in Santa Eulària.
With or without this nice elf, we recommend that you follow the riverside all the way to the mouth of the river, walking slowly, not missing any detail of the scenery, the birds tweeting, and the water splashing.