Any sunny day is perfect for taking a walk on Ses Salines beach, a whirlpool of bathers in summer, but the perfect tranquility refuge after summer season. If you go around the coast, you will be able to reach Ses Portes tower on foot while enjoying a nice walk.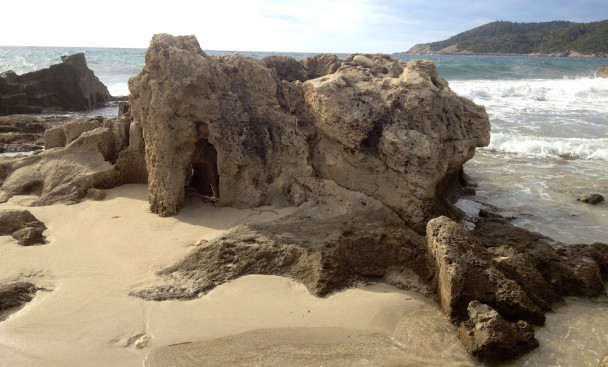 Ses Salines beach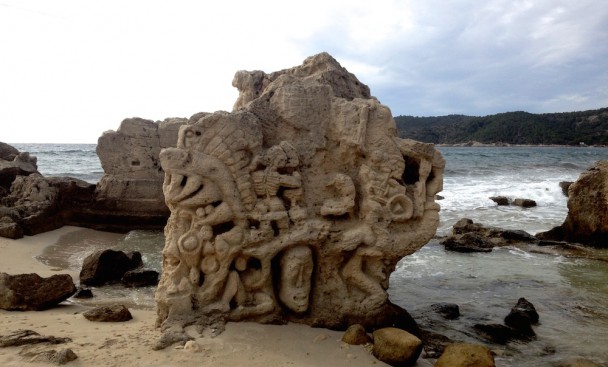 Engraved rock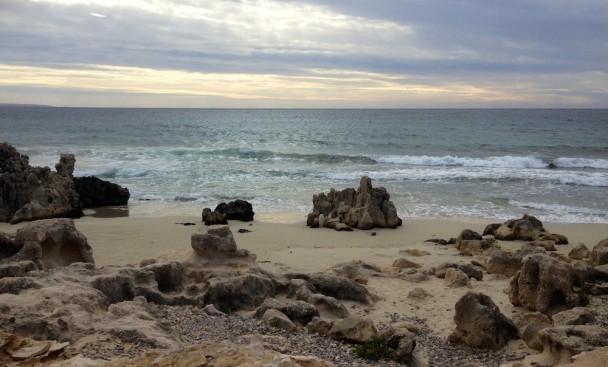 Ses Salines beach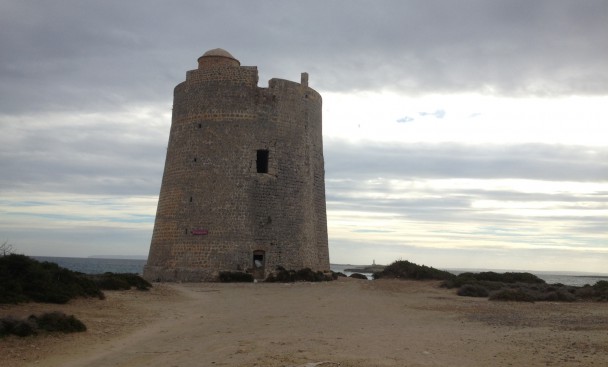 Ses Portes tower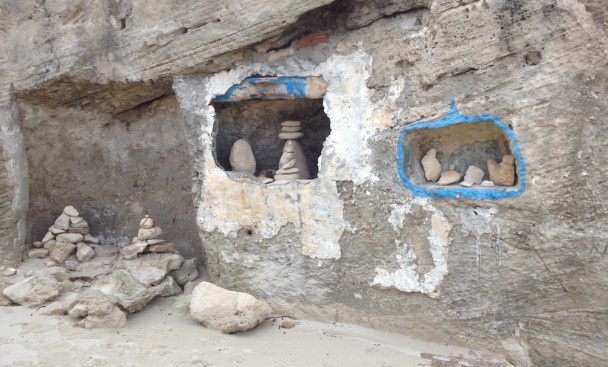 Art in the beach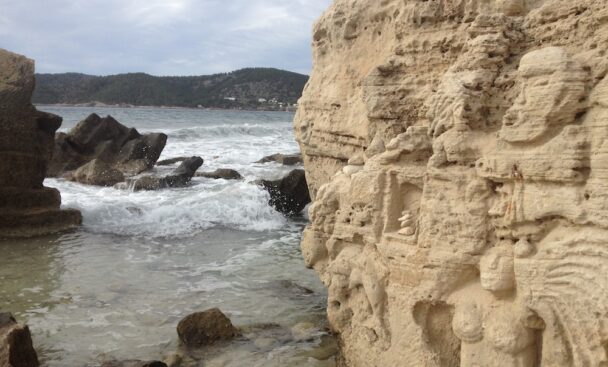 Engraved rock
The rocks open into small and sheltered sand coves, and the sandstones from these coves have served as a mould for the incredible engravings made by anonymous artists. One of the most spectacular monoliths is thoroughly carved with several ethnic and tribal drawings, amongst which we may distinguish human figures, skeletons, and Maya-style engravings.
If you follow the path that goes around the coast, you will reach Ses Portes tower, a defensive structure from the 16th century. From this point the views to the horizon reach Es Freus passing and the seven islets of S'Espalmador, S'Espardell, Es Penjats, S'illa des Porcs, S'illa de Sa Torreta, S'illa de Casteví, En Cargoler, and Ses Illes Negres. It is an area of great biological and ecological value, with endemic species of lizards and seabirds, such as Audouin gull and Balearic shearwater.
To our backs, we will see from afar Platja d'en Bossa's extense bay and Ibiza city. This is another corner of this uncontainable island to engrave in your mind.