Sa Caleta is a small fishing port on the southeast coast of the island, between Es Codolar and Puig des Jondal. This place is a must if you want to learn how the city of Ibiza was born, since the first Phoenicians settled here throughout the 7th century BC before moving to the big city.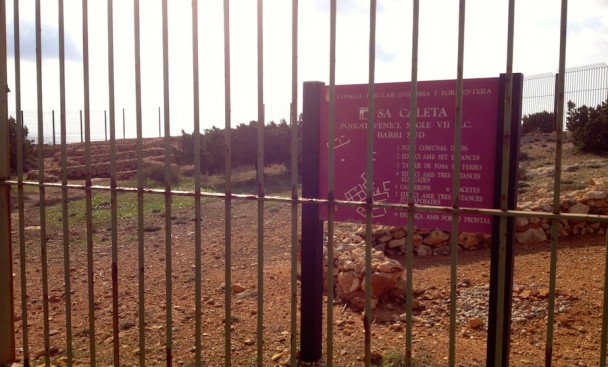 Settlement of Sa Caleta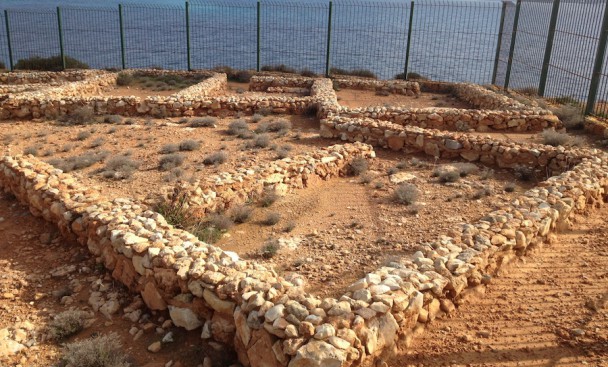 Settlement of Sa Caleta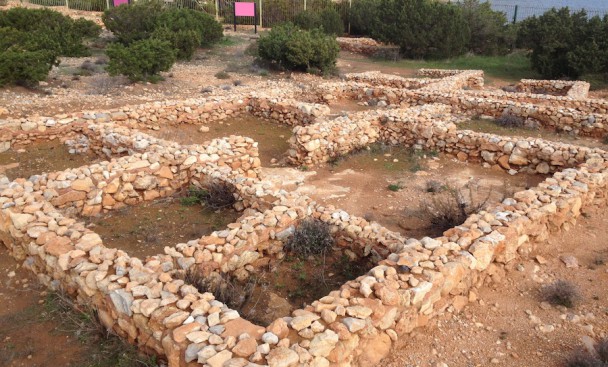 Settlement of Sa Caleta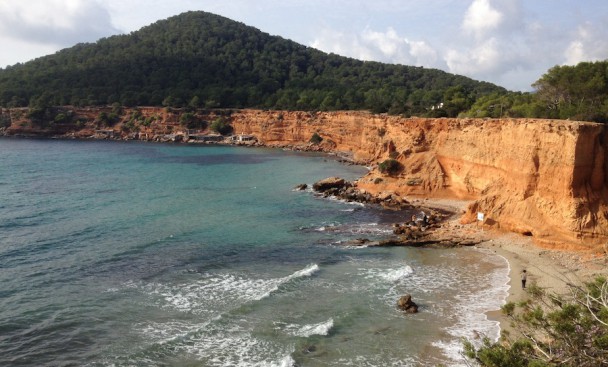 Views to the beach of Es Bol Nou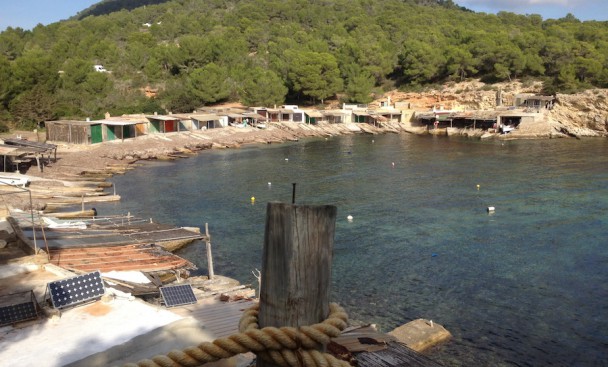 Sa Caleta little cave of fishermen's huts
There is a path from Es Bol Nou beach that leads to the big Phoenician settlement located on the side of the cliff with great views to Ses Salines. It was discovered in the 80s and 90s. In the entrance, there is a map that shows how the village was distributed. It was formed by an urban fabric of neighborhoods, buildings, alleys, and little squares. It appears that the Phoenicians that settled here came from the Iberian coast, and little by little they turned the area into a true urban center throughout the 7th century BC until 600 BC, when the village was abandoned and the Phoenicians permanently settled in Vila bay. This is where Ibiza was founded.
The south neighborhood is protected by a fence and it is the only one that can be visited. It holds the archeological remains of a bread communal oven, an iron casting workshop, and several buildings filled with rooms. There is also a sandstone mill to grind grain.
The settlement shows a clear vision of western Phoenician house typology. They were built without order, juxtaposed, and with no preset floors. It is believed that the economic activities developed in San Caleta included metallurgy, iron production through specific ovens. Another financial support was the salt production that came from the ponds near the area.
Due to its strategic situation, until a few years ago, this area was used for military purposes. There are still some remains left of the garrison, a tunnel carved into the beach's cliff, and several anti-aircraft tunnels.
It was declared a UNESCO World Heritage Site in 1999, which displays the great importance of this settlement as the predecessor of a modern city. We owe a lot to the Phoenicians: urbanism, wheel pottery, iron metallurgy, and writing. But we also owe them the city's growth, and, last but not least, the fact that the island has been written into modern history.