This is a true natural swimming pool. It is considered one of the most beautiful beaches on the island due to its transparent waters, the warmth of its sand, and the dense pine tree and juniper forests that surround it. It is highly recommendable to take a tour on boat from Sant Antoni that will drop you off just on the beach.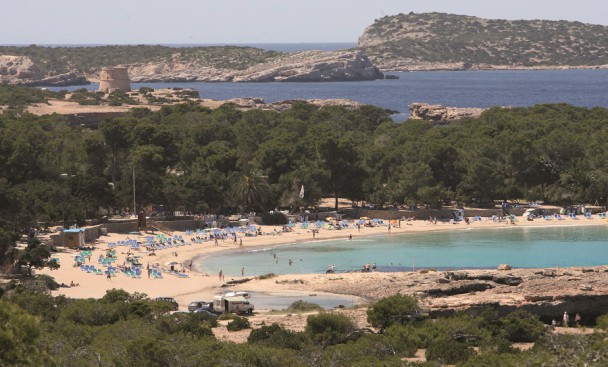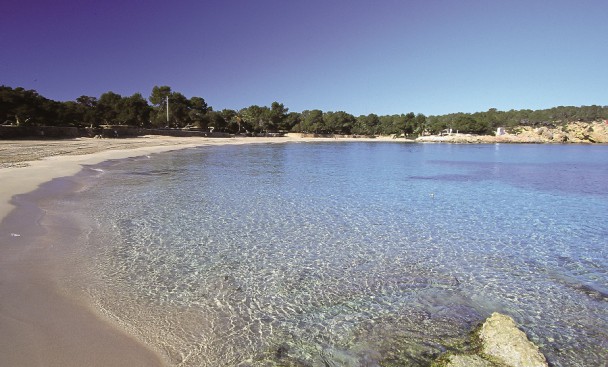 Size: 250 meters long, 35 meters wide.
Orientation: Northeast. Sheltered from summer winds.
Composition: Natural, fine, soft golden sand.
Sea floor: Sand with some rocky areas and algae. Shallow water that deepens gradually.
Environment: Natural.