Ses Salines is a trendy beach and a meeting point for celebrities from all around the world. It is part of Ses Salines Natural Park, a heavily protected area due to its high ecological value. Open and of considerable length, it is surrounded by dense forests of junipers and pine trees. It is very popular for its transparent waters, the large variety of services it offers, and its proximity to Ibiza city.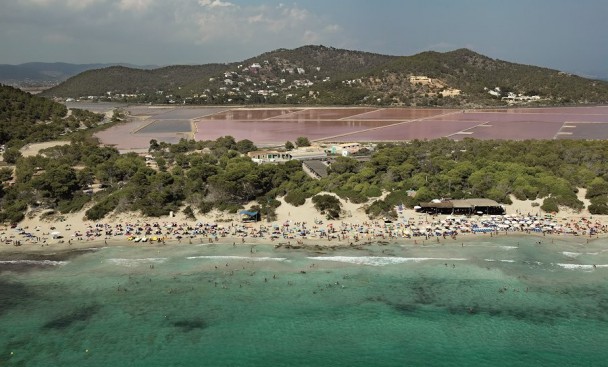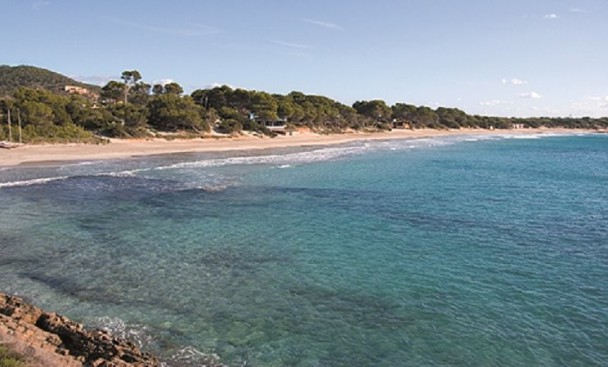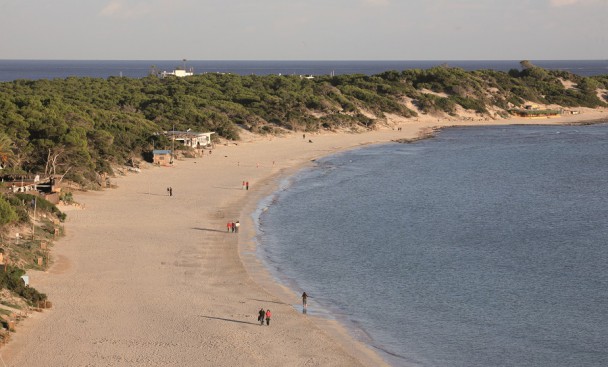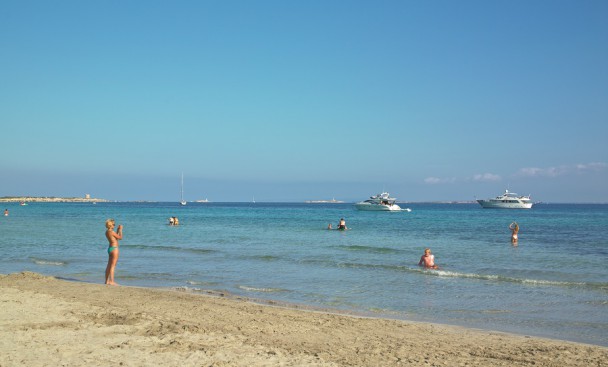 Size: 1,500 meters long, 25 to 30 meters wide.
Orientation: South.
Composition: Natural, fine, white sand.
Sea floor: Sand. Shallow water that deepens gradually.
Environment: Natural.