This beach is a connecting link between Es Bosc Island and Ibiza Island and, due to this singular circumstance, it has two strands, one to the southeast, facing the nearby Port de Sant Miquel, and the other one to the northeast, facing open sea. The inside strand is usually the most crowded due to its still and clean water. It has a small beach bar and it is difficult to access.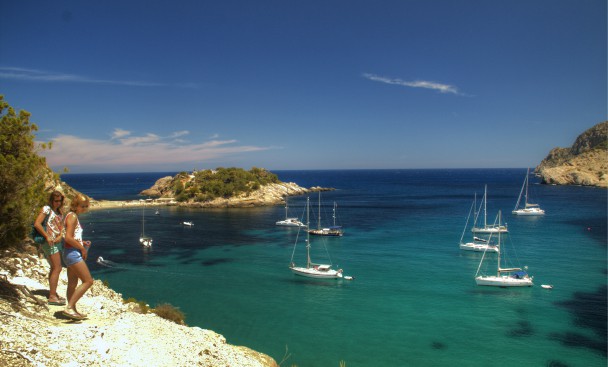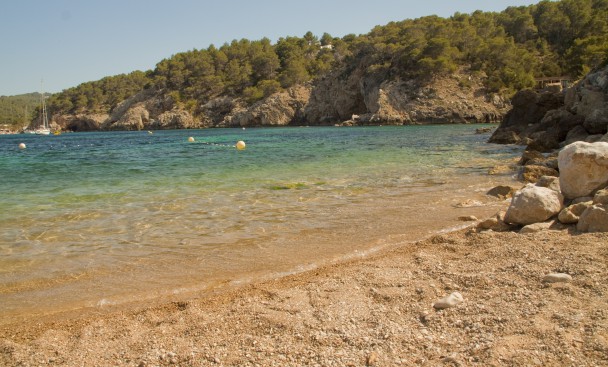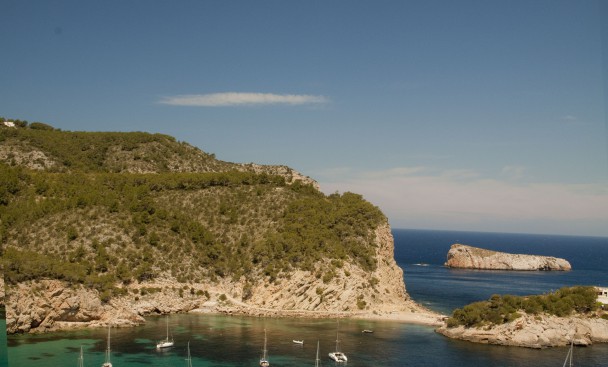 Size: 50 meters long, 10 meters wide.
Orientation: Southeast-northeast.
Composition: Cobbles, gravel, natural, medium grain sand.
Sea floor: Sand, cobbles, and rocks.
Environment: Natural.