Es Xarco is a retired sea corner formed by a small, not very wide closed cove. Its closeness to the mouth of a stream has favored the thriving of dense indigenous vegetation forests around it. It is little known and ideal for practicing snorkeling. It has a beach bar to cool off and have something to eat.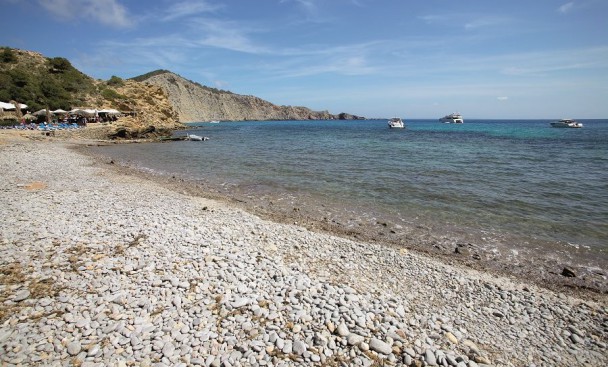 Size: 100 meters long, 15 meters wide.
Orientation: South.
Composition: Natural, fine, white sand.
Sea floor: Sandy with some rocks, gentle slope.
Environment: Natural.