Es Pouet is one of the most popular beaches in Sant Antoni bay, and although it is within an urban area, it is known for the cleanness of its sand and its transparent water. Its shallow water makes it an ideal place for children to play. Its name comes from an ancient small well (pouet is the Catalan word for well) that is close to the shore.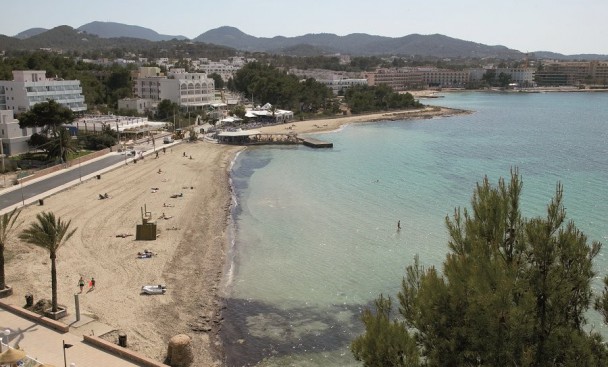 Size: 150 meters long, 35 meters wide.
Orientation: Northeast.
Composition: Natural, fine, white sand.
Sea floor: Sand, shallow water, and gentle slope.
Environment: Urban, touristic.