S'Estanyol is not a much frequented cove, ideal for those people who like hiking and excursions on foot, since it is located in an unspoiled natural environment amongst dense pine tree and juniper forests crossed by coastal paths. It is a place from which to enjoy the unforgettable panoramic views to the coast. There is a beach bar on the beach for you to recover your strength.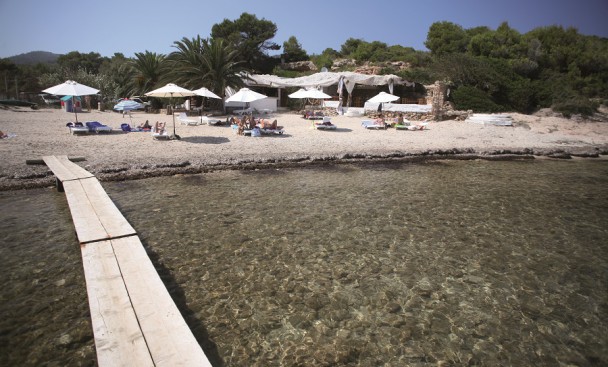 Size: 70 meters long, 25 meters wide.
Orientation: Southeast.
Composition: Natural, medium grain, tanned sand. Rocky formations.
Sea floor: Rocks and algae, with some sand areas. Medium depth that deepens gradually.
Environment: Natural.