This small and cozy marine port has developed a tourist area of great interest around it. It has numerous hotel establishments, shops, cafés, and restaurants. Besides having a swim in its clean and transparent waters, take the chance to visit and go shopping in the busy Punta Arabí flea market. It is open every Wednesday during summer season. You will be able to find interesting handcrafted objects. There is a boat service that offers tours to other nearby beaches, Ibiza city, and the neighboring Formentera.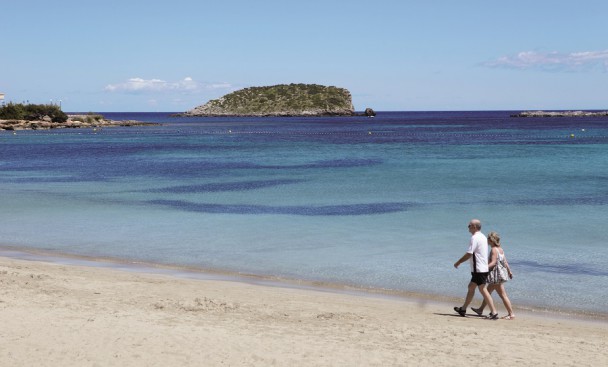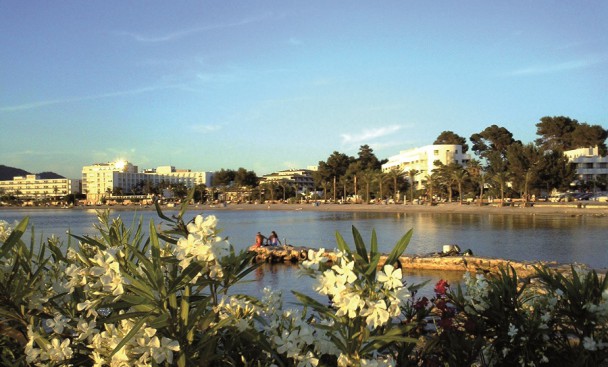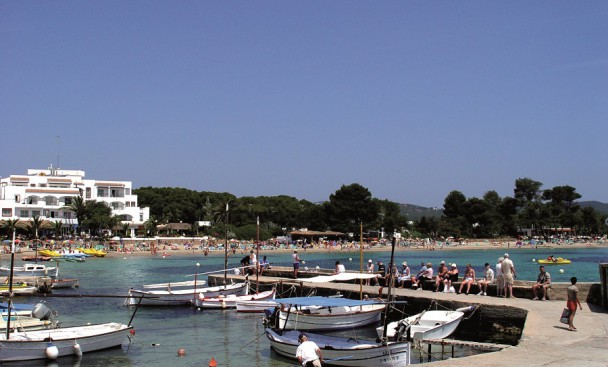 Size: 350 meters long, 35 meters wide.
Orientation: Southeast.
Composition: Natural, fine, white sand.
Sea floor: Sand. Shallow water that deepens gently.
Environment: Urban, touristic.