Sa Caleta is a family-friendly small cove covered with many fishermen cabins. This beach is closed and protected from winds and waves. It is frequented by the Ibizan people that like to go there on local holidays. Close by, we can find the remains of Sa Caleta's Phoenician settlement from the 7th century. It was declared UNESCO World Heritage Site in 1999.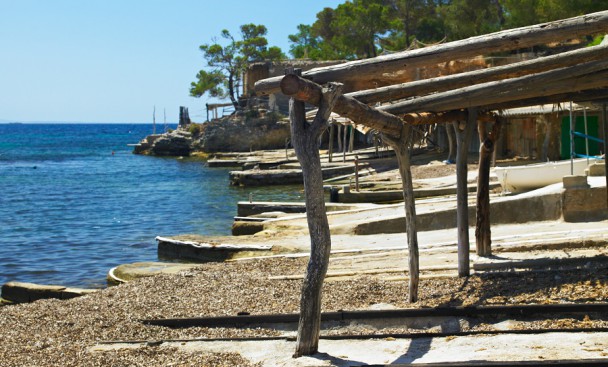 Size: 180 meters long, 10 meters wide.
Orientation: Southeast.
Composition: Rocks.
Sea floor: Rocky.
Environment: Natural.