This sandbank is located in the very center of this town. Besides its easy accessibility, it stands out for its extraordinary transparent water and the warmth of its sand. This busy cove includes all kinds of services. Within the seafront promenade that runs along the coast you will find bars, restaurants, shops, and unlimited offers to fulfill all your needs.
Santa Eulària beach is in compliance with the UNE 170001 Universal Accessibility Management standard. It is the first beach on the Balearic Islands and tenth in Spain. There is a universal accessibility flag flying on the beach that certifies that this is an area adapted for disabled people. It is a place in which people with disability can enjoy themselves without obstacles, on their own, or with the help of Red Cross volunteers (specially trained to help disabled people).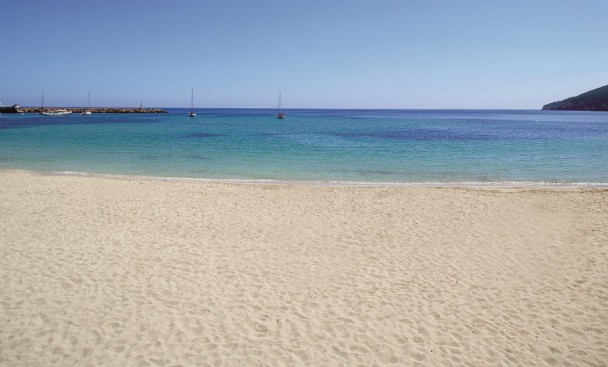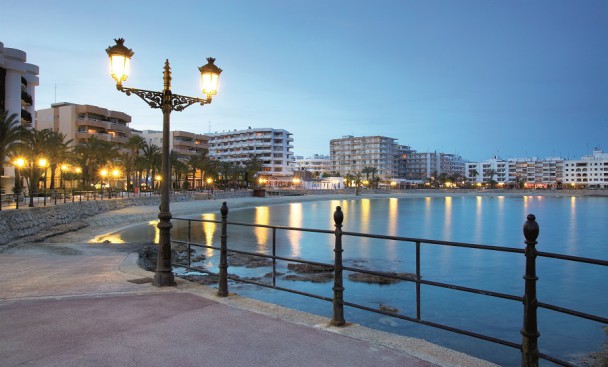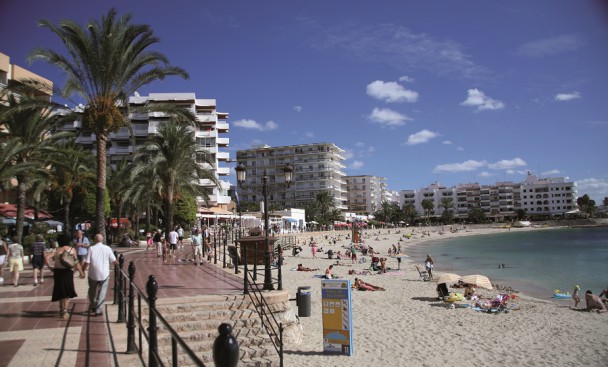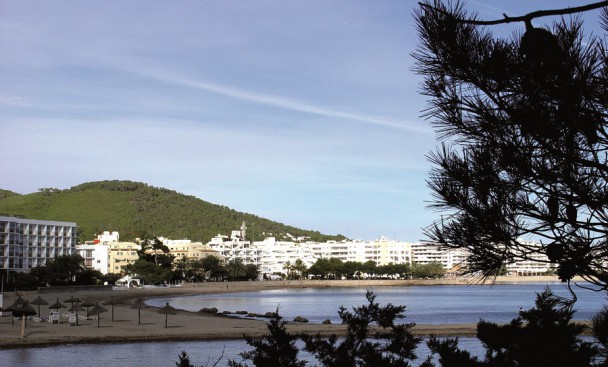 Size: 300 meters long, 30 meters wide.
Orientation: Southeast. Gentle winds on land and sea.
Composition: Natural, fine, white sand from the marine banks.
Sea floor: Sand and rocky area, especially on the right side. Shallow water that deepens gradually.
Environment: Urban.