This beach of very fine, dark sand that goes into the transparent waters is peaceful, and it has a beach bar. Furthermore, it offers a large array of restaurants known for the quality of their seafood and fish. The beach can be accessed by descending a steep staircase. Not recommended for people with reduced mobility.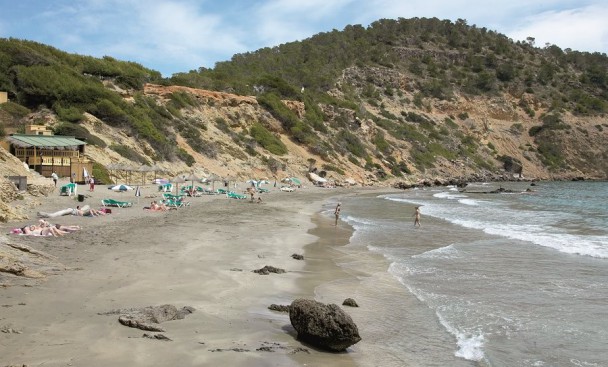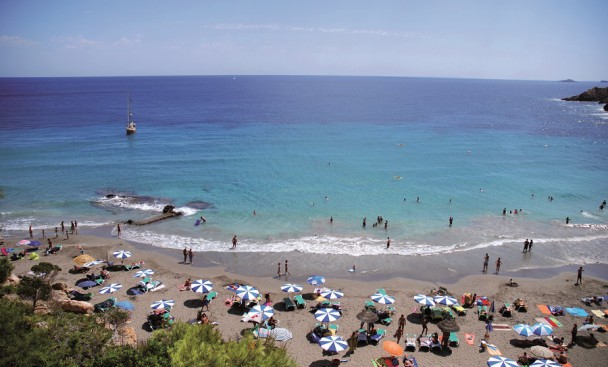 Size: 120 meters long, 15 meters wide.
Orientation: Northeast.
Composition: Natural, very fine, leaden sand.
Sea floor: Sand, shallow which deepens gently and gradually.
Environment: Natural.