The singular beauty of Sant Vicent cove area has favored the appearance of a privileged tourist center, with hotels, restaurants, and stores around the enormous natural swimming pool that this cove forms. From its nearby headlands, you will be able to enjoy unforgettable views.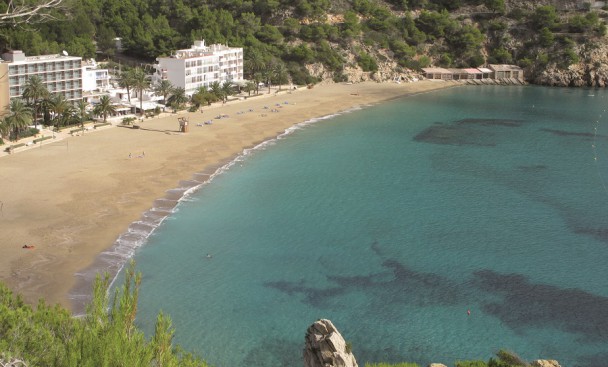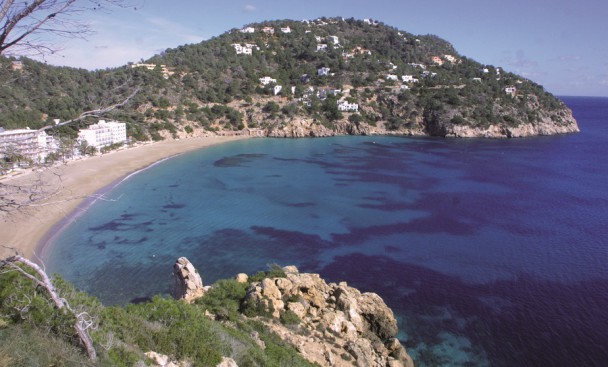 Size: 390 meters long, 30 meters wide.
Orientation: Southeast.
Composition: Natural, fine, soft-tanned sand from the marine banks.
Sea floor: Sand. Shallow water that deepens gradually.
Environment: Residential, touristic.