Platges de Comte is an ensemble of several small coves located on a natural environment of extraordinary beauty. You will be able to contemplate the colorful show given by the sun when it sets, with the small islands of S'Espartar, Es Bosc, and Sa Conillera as silent witnesses. The combination of the glow of the sand and the reflection of the sun over the turquoise waters makes this place a real paradise during any other time of the year. Furthermore, there are several restaurants in which to eat and have a drink.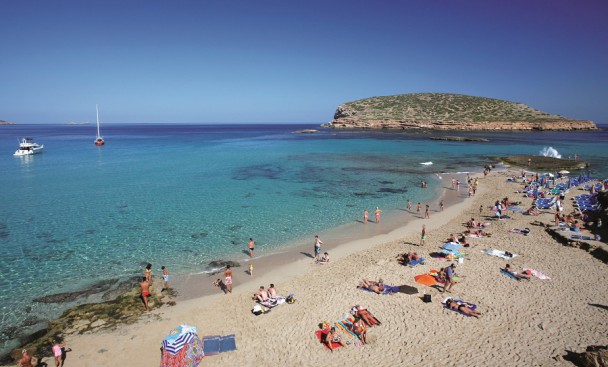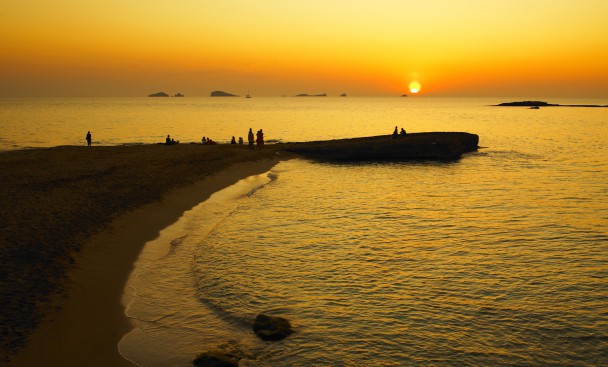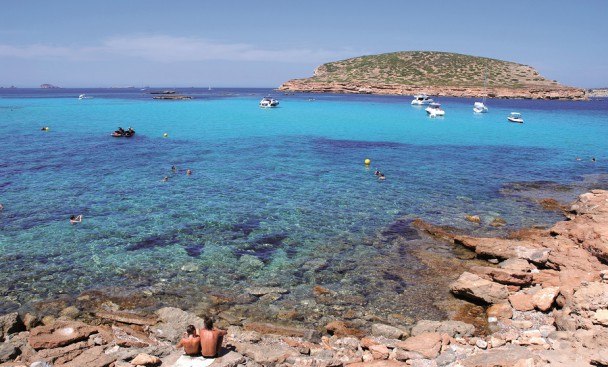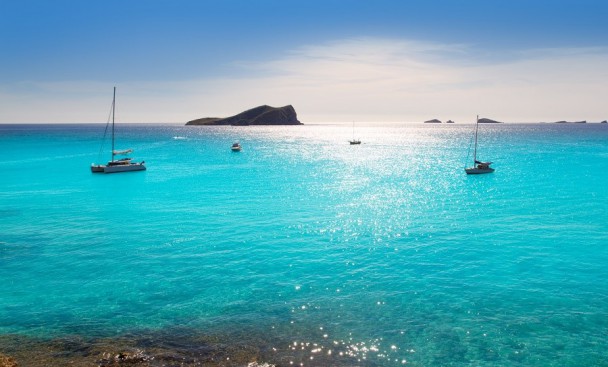 Size: 600 meters long, 30 meters wide.
Orientation: Northeast.
Composition: Fine, tanned sand, and rocky platforms.
Sea floor: Mostly sand, combined with rocky areas. Depth reduced to half.
Environment: Natural.