This long beach spreads protected by the steep cliffs that hide the sun earlier than in any other beach. It is exposed to the strong eastern winds. Although it is a nudist beach, it is family-friendly and quite busy. Its horizon is flanked by Sa Punta Grossa cape to the north, and Tagomago Island to the south.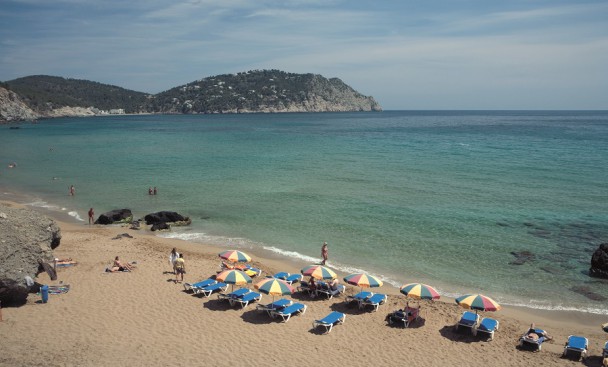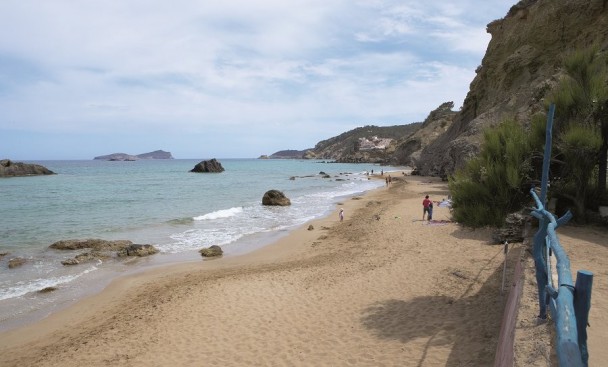 Size: 300 meters long, 15 meters wide.
Orientation: East-northeast.
Composition: Natural, fine, dark sand.
Sea floor: Sand. Shallow water that deepens gradually.
Environment: Natural.